Latest Movie Releases: Week of May 22
Posted by: Matthew Ardill • May 18, 2023 @ 7:30pm
Sitting down to listen to Jackie Jenkins Jr.'s album The Jackie Jenkins Jr. Bootleg Comedy Extravaganza was one of the things I enjoy most about comedy, experiencing something I've not heard before. Jackie is a New Orleans-based comic who has two self produced specials Jackie Jenkins Jr.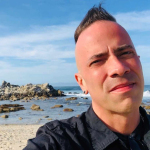 Posted by: Matthew Ardill • May 15, 2023 @ 8:00am
The Order Up Squad chat with YouTube and Instagram sensation Scott on Tape about the eternal question pancake or waffle and we get to some deep truths and Mary finds a soul mate. Check his Instagram out or his YouTube channel SCOTTONTAPE today!
Posted by: Matthew Ardill • May 1, 2023 @ 8:00am
Desta Ostapyk an award winning designer who's work has been featured on Love It Or List It sits with Cari, Mary and Kelly to talk about where she lies in the great Pancake v Waffle debate. You can find her on social media on Twitter @destaostapyk and instagram @designbydesta.
Posted by: Matthew Ardill • April 17, 2023 @ 8:00am
The team sits with the amazing Michael Gelman producer of the wonderful Live with Kelly and Mark! We get to hear what gives him the energy to make the magic happen and his feelings about cereal.
Posted by: Matthew Ardill • April 3, 2023 @ 8:00am
Cari, Kelly Mary and Matt chat with the incredible writer, comedian and performer Leonard Chan about the ins and outs of cereal and soup.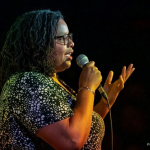 Posted by: Matthew Ardill • March 20, 2023 @ 8:00am
We chat with the hilarious Ottawa comedian Simone Holder spilling the secrets around if cereal is soup.
Posted by: Andrew Lizotte • March 12, 2023 @ 1:23pm
The main telecast for the 2023 Juno Awards (hosted for the second year in a row by actor Simu Liu) might not be happening until tomorrow, but the trophies for many of the awards started getting handed out last night in Edmonton.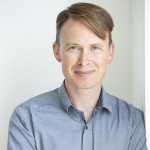 Posted by: Matthew Ardill • March 6, 2023 @ 8:00am
The Order Up crew chats with the hilarious Paul Bates actor, director, and host of the amazing Canadian Podcast Award-winning podcast The Dubious Book of Famous Deeds.
Posted by: Paul Little • February 22, 2023 @ 6:28pm
The first time I had the opportunity to see Vance Joy live was in September 2013, and he was far from the household name he's become since his single, "Riptide", blew up worldwide in 2014.
Posted by: Matthew Ardill • February 19, 2023 @ 2:43pm
The Order Up crew chat with Rush Kazi, a Toronto-based comedian and hilarious person whose album About Time is available online from Howl & Roar Records or at their website rushkazi.com.
Search SBM Archives