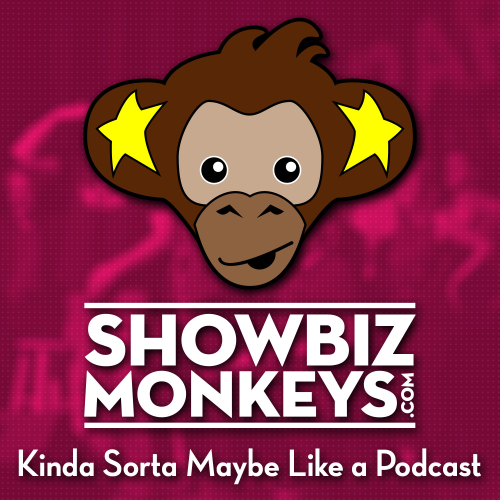 When ShowbizMonkeys.com gets a chance to interview someone cool, then it falls to our long-running (and always insecure) Kinda Sorta Maybe Like a Podcast. With no discernible format besides a good conversation, we do get to check in with some really awesome folks, including some of the industry's top comedians, musicians, actors, and filmmakers.
Usually hosted by either Managing Editor Paul Little or stand-up comic Andrew Lizotte, other contributors to Kinda Sorta Maybe have included J.D. Renaud and Mark McLeod.
Posted by: Paul Little • November 7, 2019 @ 7:55pm
Comic Gavin Matts has had a pretty good last couple years.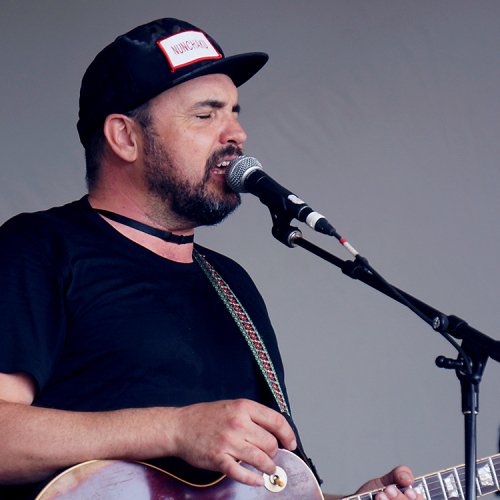 Posted by: Paul Little • October 26, 2019 @ 5:30pm
Hawksley Workman has been making albums since the late 90s (his first full-length, For Him and the Girls, came out in 1999) and he's been releasing new music every year or 2 since then.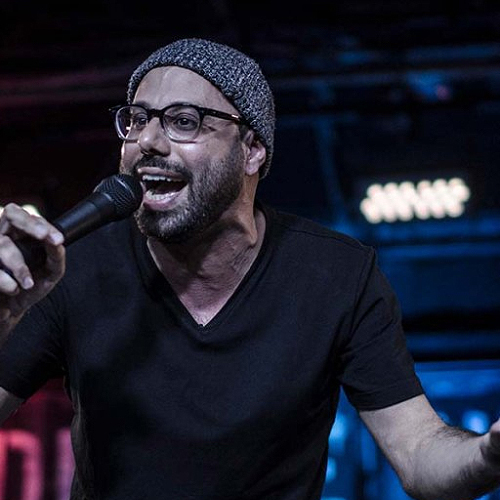 Posted by: Andrew Lizotte • October 9, 2019 @ 5:41pm
Born and raised in Windsor, Ontario, New York-based comedian Dave Merheje has had a pretty stellar 2019.
Posted by: Andrew Lizotte • September 26, 2019 @ 11:51am
Seán Cullen is one of those rare Canadian performers who has fans across any age group. People were excited to shake his hand and give him a hug as he sauntered to the stage at one of his recent JFL42 shows.
For followers of the comedian's long career, this was a decidedly deeper and more intimate evening.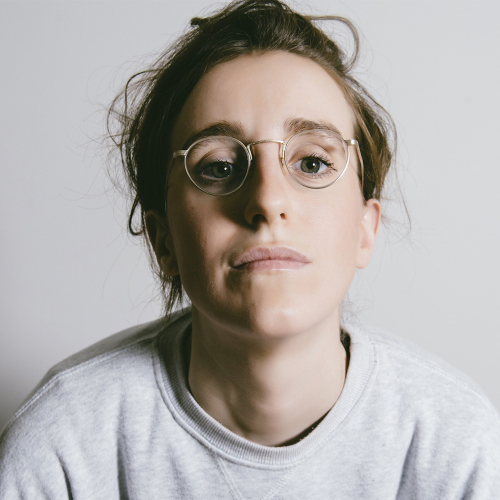 Posted by: Paul Little • July 18, 2019 @ 7:57am
Robby Hoffman is an original comedy voice whose writing and delivery on stage puts her at the top of the stand-up game.
Posted by: Paul Little • May 2, 2019 @ 12:34pm
Nick Nemeroff is a Montreal comic who has been a mainstay in the Toronto comedy scene for the past few years, winning Best Newcomer and Best Breakout Comic at the 2017 and 2018 I Heart Joke Awards. He's made appearances at Montreal's Just for Laughs and Comedy Central's Clusterfest, and his comedy has been described as "aggressively deadpan".
Posted by: Andrew Lizotte • September 25, 2018 @ 2:37pm
Chris Gethard is comedy's favourite underdog. He is the fine wine that other comedians cannot recommend enough. His years of study as an improviser at the UCB Theatre in New York have made him a great listener and a truly empathetic storyteller.
Posted by: Paul Little • September 22, 2018 @ 9:02pm
When Donald Trump decided to announce he was running for President, it seemed like a comedy goldmine. He had always been an over-the-top character, with his name in big, bold letters on everything he owned, and was already a frequent punchline before officially entering the political fray.
Posted by: Andrew Lizotte • September 20, 2018 @ 9:04pm
If you were to ask me my biggest influences in comedy, at the top of the list would be Greg Proops. When I was young, he was there as a staple cast members of Whose Line is it Anyway?, but as I aged I discovered he's also one of the most apt social critics working in stand-up comedy today.
Posted by: Ian Bawa • February 28, 2018 @ 5:54pm
Jake Hurwitz and Amir Blumenfeld are the writers, actors, and editors behind the award-winning webseries Jake & Amir, which began while the pair were writers at College Humor. Besides its immense popularity online, their series also appeared on television on MTV's The CollegeHumor Show.
Search SBM Archives