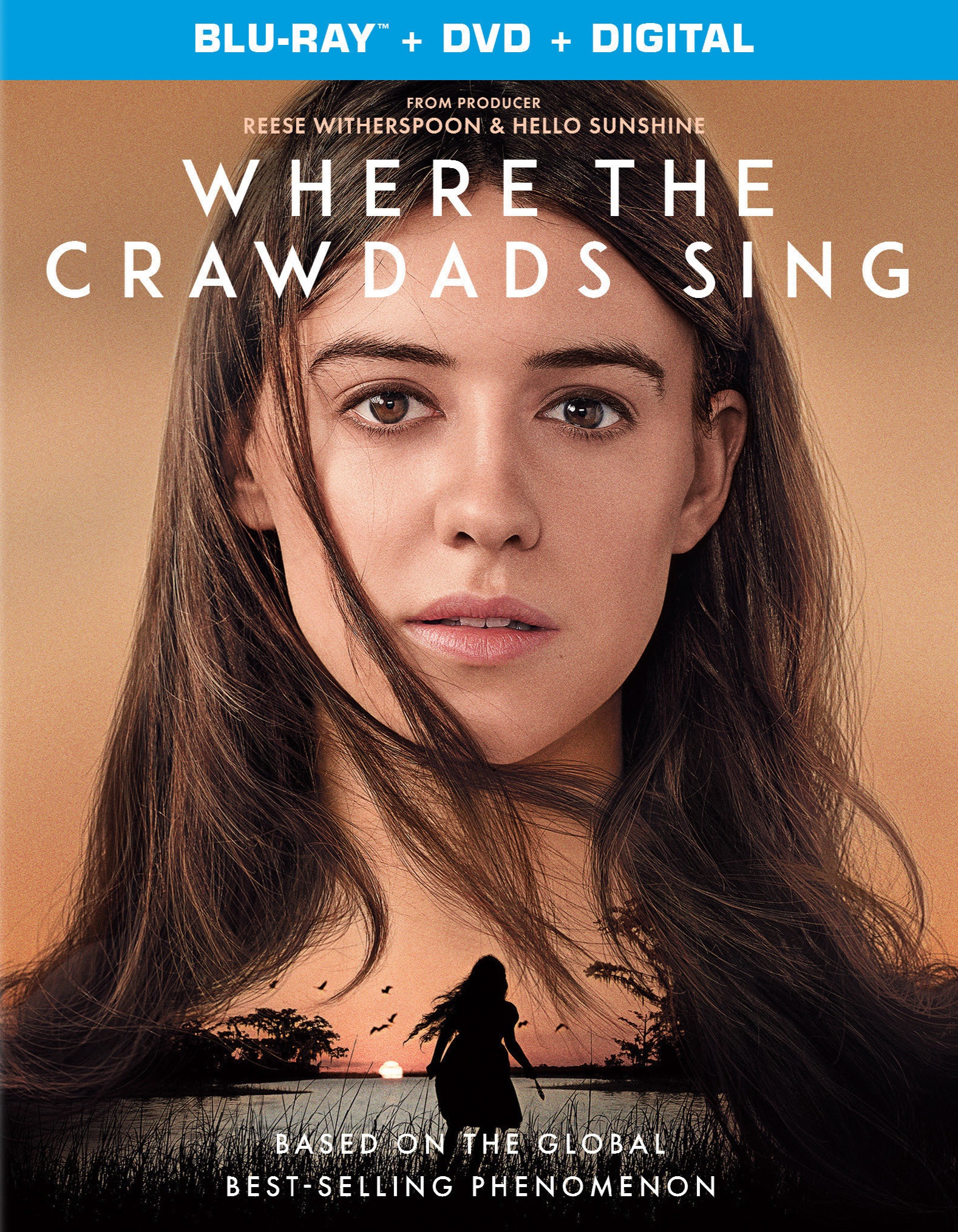 ShowbizMonkeys.com is giving away a combo Blu-ray/DVD/Digital copy of the new film, Where the Crawdads Sing, starring Daisy Edgar-Jones, Taylor John-Smith, Harris Dickinson, Michael Hyatt, Sterling Macer Jr. and David Strathairn. For your chance to win, fill in your name, your info, and your answer to the skill-testing question in the Entry Form below. Good luck!
Synopsis
From the best-selling novel comes a captivating mystery. Where the Crawdads Sing tells the story of Kya, an abandoned girl who raised herself to adulthood in the dangerous marshlands of North Carolina. For years, rumors of the "Marsh Girl" haunted Barkley Cove, isolating the sharp and resilient Kya from her community. Drawn to two young men from town, Kya opens herself to a new and startling world; but when one of them is found dead, she is immediately cast by the community as the main suspect. As the case unfolds, the verdict as to what actually happened becomes increasingly unclear, threatening to reveal the many secrets that lay within the marsh.
Expiry Date
Contest closed
Valid Locations
Canada - excluding Quebec
Canadian Rating
14A
Where the Crawdads Sing is now available on Digital and on Blu-ray™ and DVD
This contest has expired.
Entries are limited to one per person and multiple entries will be deleted.
Click here for complete contest rules & regulations.
Search SBM Archives