Interviews with big names and up-and-coming talent from the movie, television, music, and comedy worlds.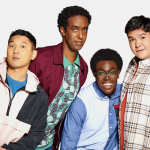 Posted by: Andrew Lizotte • February 15, 2021 @ 7:53pm
The most interesting part of any TV series is the second season. The show runners know what they like, what they don't, what works, what they can add, what the audience loves, and what they can make bigger. The voice is now stronger and more focused. A shot gun blast becomes a laser.
Don't get me wrong, the shot gun blast is fun.
Posted by: Paul Little • September 20, 2018 @ 2:02pm
The UK is home to a plethora of comedy panel and game shows. From QI to Would I Lie to You? to Mock the Week -- and seemingly hundreds more -- there are so many opportunities to catch some of your favourite UK-based comics (with the occasional Canadian, American, or Aussie thrown in) regularly on tele.
Posted by: Andrew Lizotte • September 18, 2018 @ 11:02am
Folks, it's the week of JFL42! Living in Toronto, this means I get to go to comedy "space camp" and interview some of my heroes. First up on that list of heroes is Maria Bamford.
Posted by: Paul Little • July 4, 2018 @ 11:02pm
Newfoundland and Labrador has a population of just over half a million people – smaller than all but one other province.
Posted by: William O'Donnell • March 22, 2018 @ 6:45pm
Max Cavalera is most famous for being the lead singer (growler) and composer for Soulfly, Cavalera Conspiracy, Killer be Killed, and formerly of thrash-metal pioneers Sepultura. In 1994, Max created a one-off side project with English musician/producer Alex Newport called Nailbomb.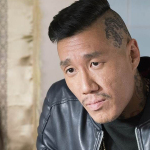 Posted by: Paul Little • January 20, 2017 @ 10:18am
When we first met Chester Tam, it was right before we re-branded this website as ShowbizMonkeys.com nearly 10 years ago.
Posted by: Paul Little • April 1, 2016 @ 9:05pm
Vancouver comic Erica Sigurdson has been a mainstay in the Canadian comedy scene for well over a decade now.
Posted by: Tony Hinds • October 7, 2015 @ 8:20am
Guy Maddin's films have always had at least one foot planted firmly in a shadowy and beautiful cinematic past. Beginning with his first feature, the awe-inspiring Tales from the Gimli Hospital in 1988, Maddin's gaze seemed fixed backwards to a distant era in which the talking picture was still unfamiliar and strange.
Posted by: Tony Hinds • September 23, 2015 @ 6:38pm
Feminist art fans take note. A vault is about to open, filled with the most subversively unique and beautifully hilarious gems. For the first time, a curated collection of the work of performance artists Shawna Dempsey and Lorri Millan will be available on Sept. 26.
Posted by: Mark McLeod • August 21, 2015 @ 8:44pm
Faith-based films have been around since the beginning of motion pictures, and for a long part of filmmaking history, stood alongside other Hollywood genres as both critical and box office successes. Films like Ben-Hur and The Ten Commandments still captivate audiences to this day.
Search SBM Archives