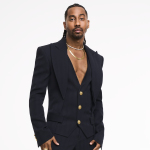 Posted by: Matthew Ardill • November 17, 2023 @ 8:12pm
Many know Brandon T. Jackson from his film career starring in Tropic Thunder, Percy Jackson, and the upcoming I'm Beginning to See the Light. But before that, he was a young stand-up comic.
Posted by: Andrew Lizotte • July 21, 2022 @ 7:24pm
Ryan Sheedy - In the middle of epically spiraling out, from a series of melancholy events, Ryan still has to make rent the only way he knows how... Birthday Clown. Will Ryan be able to get out from under this emotional boulder, and not scar a generation of children?
Posted by: Andrew Lizotte • June 21, 2022 @ 7:21pm
Hools Kay: the ins and outs of family feuds, from cokehead baby daddies to mothers going haywire for her daughter's wedding. But where does Holly fit in? (Dark comedy)
Posted by: Andrew Lizotte • June 7, 2022 @ 10:00pm
Isabel Zawtun: Two musicians with four rambunctious kids move from a tiny town in northern Alberta to a haunted house in downtown Toronto.
Posted by: Andrew Lizotte • May 31, 2022 @ 7:54pm
Our apologies for the delay, but it was worth the wait...
Chris Sandiford: Chris is an ambitious home cook, who came THIS CLOSE to winning a season-long competition cooking show. A fan favourite, he stuck it out and published his own cookbook for humans and their best friends... dogs! This combo backfires however, and inadvertently leads to MANY lawsuits.
Posted by: Andrew Lizotte • May 10, 2022 @ 9:52pm
Matt Nightingale: Matt thought freedom meant living for free as a dumpster diving anarchist. But a run-in with the police changed all of that. Now he's finding out that freedom is taking responsibility for your actions.
Posted by: Andrew Lizotte • April 26, 2022 @ 9:21pm
Adam McNamara: When 8-year-old Adam is signed up for karate classes against his will, with his older brother/frenemy Andy, they are forced to work together to defeat the rival dojo.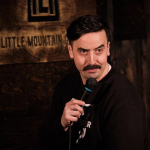 Posted by: Andrew Lizotte • April 13, 2022 @ 6:45am
Tim Gray: While studying abroad, Tim gets into a horrible skateboarding accident. The result of which is a fractured skull and a 4-day stay in the hospital. Tim wakes up from this near-death experience a changed man.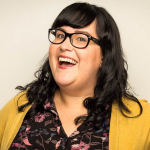 Posted by: Andrew Lizotte • March 29, 2022 @ 11:05pm
Brie Watson: When Brie is forced to leave behind her life in the city (for mysterious reasons!), she goes back to her old family cottage, and is determined to ingratiate herself to this small town... whether they like it or not.
Posted by: Andrew Lizotte • March 16, 2022 @ 12:00am
Logan Stefanson: When the well being of an innocent stray dog, is thrust upon one dumb hungover kid (Logan) late for work, he must journey back through the events of the previous evening and find the true identity of the mysterious pup!
Search SBM Archives