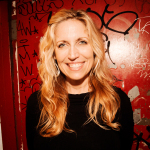 Posted by: Paul Little • September 16, 2022 @ 11:18pm
Laurie Kilmartin has been making people laugh for a long time. She's been working as a stand-up for most of her adult life, putting out 3 albums (including 2021's Corset) and appearing on late night shows like CONAN, The Late Late Show with James Corden, and Jimmy Kimmel Live.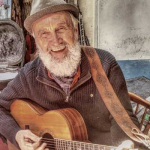 Posted by: Paul Little • June 8, 2022 @ 11:27pm
Fred Penner has been bringing music to the ears of children worldwide for over 40 years. He's a multiple JUNO Award Winner, a Member of the Order of Canada, and helped teach a generation of Canadians about everything from folk music to curiosity and creativity through his long-running CBC show, Fred Penner's Place.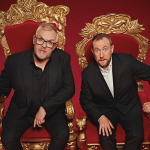 Posted by: Paul Little • January 15, 2022 @ 5:22pm
If you're unfamiliar with the brilliant British comedy television show Taskmaster, which debuted in 2015, then you're welcome for the joy that is about to enter your life. You'll almost certainly want to start binging the show from the beginning.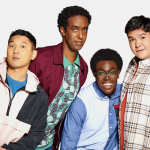 Posted by: Andrew Lizotte • February 15, 2021 @ 7:53pm
The most interesting part of any TV series is the second season. The show runners know what they like, what they don't, what works, what they can add, what the audience loves, and what they can make bigger. The voice is now stronger and more focused. A shot gun blast becomes a laser.
Don't get me wrong, the shot gun blast is fun.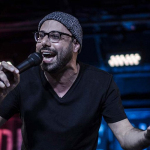 Posted by: Andrew Lizotte • October 9, 2019 @ 5:41pm
Born and raised in Windsor, Ontario, New York-based comedian Dave Merheje has had a pretty stellar 2019.
Posted by: Melanie Dahling • July 9, 2017 @ 7:39pm
Melanie discusses Charlotte's conversion on Sex and the City with two nice Jewish boys: Dan Goldberg and Benji Rothman.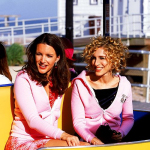 Posted by: Melanie Dahling • June 25, 2017 @ 11:36pm
An episode that begins before nap time. With cameos from Alysa Lovely's little one, we glimpse into real life motherhood and ask the question: What does it mean to be an old maid?
Posted by: Melanie Dahling • June 15, 2017 @ 5:40pm
Tranna Wintour joins Melanie to talk coming of age with Carrie Bradshaw and how it feels to look back on some of her more problematic moments.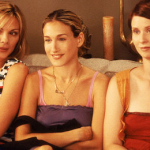 Posted by: Melanie Dahling • June 12, 2017 @ 8:54am
Melanie has a chat with Chad Anderson about season 2 episode 16, wherein Carrie dates an alcoholic. How realistic is the portrayal, and is it true that who we are in bed is who we are in life?
Posted by: Melanie Dahling • June 5, 2017 @ 9:23pm
What does Stanford Blatch bring to the table? Find out as Melanie and Sean, or "Rugged Fox," discuss Sex and the City, gay best friends, and dreaming in pimento green.
Search SBM Archives