In this long-running and popular feature, film buff Mike Walkey gives us his often-personal perspective on some of the day's biggest stories in film and television.
Posted by: Mike Walkey • June 2, 2015 @ 7:52pm
One of my favorite moments during Dave Letterman's final few weeks was Norm Macdonald's tearful salute. As he was performing a standup routine during one of Dave's last shows, he told a story of seeing Letterman do stand up when he was a kid which made MacDonald want to go into comedy.
Posted by: Mike Walkey • May 25, 2015 @ 7:50pm
I was at a lounge last Saturday night. A well dressed man in his early twenties was sitting at a nearby table and I overheard him ordering an Old Fashioned because "That's what Don Draper drinks!" I wanted to call this guy a loser but I was doing exactly the same thing. Except I didn't admit it aloud.
Posted by: Mike Walkey • June 17, 2012 @ 7:10pm
The calendar says June and for the most part the signs are all here: I've cracked out my air conditioner, I've witnessed the crowning of this year's Stanley Cup Champion, and I just completed the half marathon I run annually on Father's Day. But there is one thing that is missing this year from my routine of the previous few summers.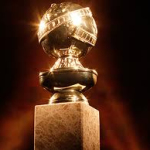 Posted by: Mike Walkey • January 22, 2012 @ 7:44pm
Ah, awards season. It's a great time in Hollywood. With so many awards these days being handed out to doctors, scientists, and educators, it's about damn time they honour millionaire movie stars! But seriously, for movie fans like me, it's a chance to see some great films.
Posted by: Mike Walkey • January 17, 2011 @ 2:14am
Glory days. The best years of your lives. Yeah, they usually are a daze.
When I was a kid, I thought high school was going to be like Grease, and college would be like Animal House. Boy was I wrong! With all due respect, I'm sure many people had some raunchy memories of their University days.
Posted by: Mike Walkey • August 27, 2010 @ 8:23pm
Summertime is traditionally not the greatest time of year for television. Every once in a while a surprise summer sensation sneaks under the radar and completely enthralls the public (Who Wants to Be a Millionaire, Survivor).
Search SBM Archives