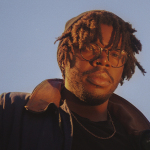 Posted by: Paul Little • July 12, 2022 @ 6:27pm
Fresh off a spring West Coast tour opening for Molly Burch, a couple cool UK festivals, and several very fun music video releases, genre-bending singer-songwriter JayWood is s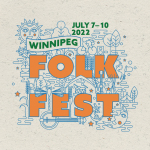 Posted by: Paul Little • July 5, 2022 @ 9:05pm
In an annual tradition beginning way back in 2009, ShowbizMonkeys.com has set up shop in early July at Birds Hill Park near Winnipeg to cover the Winnipeg Folk Festival. Artist photos, video clips, interviews with some absolute music legends; it was an incredibly fun 11-year run.
Then, as we all know, the world shifted.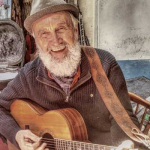 Posted by: Paul Little • June 8, 2022 @ 11:27pm
Fred Penner has been bringing music to the ears of children worldwide for over 40 years. He's a multiple JUNO Award Winner, a Member of the Order of Canada, and helped teach a generation of Canadians about everything from folk music to curiosity and creativity through his long-running CBC show, Fred Penner's Place.
Posted by: William O'Donnell • March 17, 2020 @ 10:56pm
February 17 saw the return of metal titans Soulfly to Winnipeg, Manitoba. Along for "The Summoning" tour were thrashers Toxic Holocaust, and on this date we also received a metal barrage from X Method, Bears with Technology, and Cause of Death.
Posted by: Paul Little • October 26, 2019 @ 5:30pm
Hawksley Workman has been making albums since the late 90s (his first full-length, For Him and the Girls, came out in 1999) and he's been releasing new music every year or 2 since then.
Posted by: Paul Little • July 11, 2019 @ 12:38am
Let's start with some honesty: the original version of this 2019 Winnipeg Folk Festival preview piece was almost complete when a couple accidental clicks of the mouse sent hours of work into the digital ether.
Posted by: Paul Little • July 4, 2018 @ 11:02pm
Newfoundland and Labrador has a population of just over half a million people – smaller than all but one other province.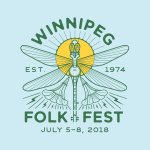 Posted by: Showbiz Monkeys • July 4, 2018 @ 1:02pm
The Winnipeg Folk Festival celebrates its 45th year in 2018, and here at Showbiz Monkeys, we're celebrating our 10th year in a row of covering this much-loved prairie music festival.
Posted by: William O'Donnell • March 22, 2018 @ 6:45pm
Max Cavalera is most famous for being the lead singer (growler) and composer for Soulfly, Cavalera Conspiracy, Killer be Killed, and formerly of thrash-metal pioneers Sepultura. In 1994, Max created a one-off side project with English musician/producer Alex Newport called Nailbomb.
Posted by: Showbiz Monkeys • July 6, 2017 @ 9:51am
The summer festival season in Manitoba, on the Canadian prairies, is always an exciting time.
Search SBM Archives