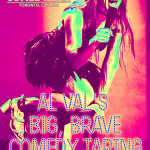 Posted by: Matthew Ardill • September 19, 2023 @ 12:12pm
The first time I saw Al Val perform, she was getting roasted by a vicious panel of her peers at one of Todd Van Allen's "Write 'em Up" shows at Comedy Bar; she was being torn apart by the zippers on her pants.
Posted by: Matthew Ardill • May 18, 2023 @ 7:30pm
Sitting down to listen to Jackie Jenkins Jr.'s album, The Jackie Jenkins Jr. Bootleg Comedy Extravaganza, was one of the things I enjoy most about comedy – experiencing something I've not heard before. Jackie is a New Orleans-based comic who has two self-produced specials: Jackie Jenkins Jr.
Posted by: Matthew Ardill • October 31, 2022 @ 8:08pm
I stood in the audience to see New Order, a band with a dark and tragic past whose phoenix-like rise from the ashes of Joy Division was the source of several documentaries and biopics.
Posted by: Matthew Ardill • October 11, 2022 @ 7:24pm
I spent several years working on and hosting a podcast where I listened to comedy albums, so when I was asked to review Sally Brooks' upcoming album Street Bird, I was very excited.
Sally is a touring comic, writer, and podcaster. She was born in Cincinnati before moving to New York and finally settling in Atlanta.
Posted by: Andrew Lizotte • September 29, 2022 @ 11:15am
One of my favorite things about Toronto's Just for Laughs Festival is that some of the acts are really great at showing you how the sausage gets made.
Posted by: Matthew Ardill • September 26, 2022 @ 11:02pm
Going to a Craig Ferguson show is like going on a walk with a Scottish family member. I know this because I am married to someone who is only once removed from this, and watching Craig Ferguson's set is like chatting with my wife.
Posted by: Showbiz Monkeys • September 24, 2022 @ 9:04am
Kurt Braunohler
Reviewed by: Matthew Ardill
After having a delightful conversation with the incredible Kurt Braunohler, I felt it was a MUST to make it to his shows (which is a lie – I had tickets to last night's 9 PM show at Comedy Bar and "Hot Tub with Kurt and Kristen" well befo
Posted by: Matthew Ardill • September 23, 2022 @ 6:27pm
The journey to the From Scratch Tour for John Mulaney and the city of Toronto has been a long one starting in 2018, and has had many twists and turns. He canceled four shows in Toronto for reasons from "I don't remember" to an opportunity to host Saturday Night Live (again).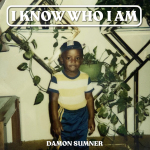 Posted by: Matthew Ardill • March 28, 2022 @ 4:37pm
I Know Who I Am spends its first five minutes establishing its premise by listing comedian Damon Sumner's bona fides as a good guy.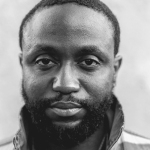 Posted by: Showbiz Monkeys • September 30, 2019 @ 5:34pm
Serious Talk with Funny People
September 28, 2019 • 3:00 PM @ TIFF Bell Lightbox
Spirits were high as the panelists (Andy Kindler, Deanne Smith, Jessica Holmes, and Byron Bowers) took to
Search SBM Archives