Posted by: Matthew Ardill • July 31, 2023 @ 3:38pm
On a Sunday in 1990, I stood in an empty mall (stores where I lived weren't open on Sunday back then) waiting in line for the original Teenage Mutant Ninja Turtles film with my little brother. At 16, I was a fan of Laird and Eastman's black-and-white indie comic.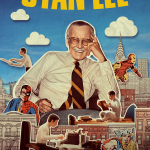 Posted by: Matthew Ardill • June 27, 2023 @ 4:58pm
A hagiography is defined as two things: the writing of the lives of saints, and a biography that idealizes its subjects. The new Disney+ biography Stan Lee does both of those things and fits the descriptor perfectly.
Stan Lee is a controversial character.
Posted by: Matthew Ardill • June 6, 2023 @ 6:00pm
Let me start by saying that I have a troubled relationship with the Transformers film franchise. I am a Gen-X Gen 1 Transformers lover who dreamt of owning my own Metroplex play set.
Posted by: Matthew Ardill • May 6, 2023 @ 6:41pm
When Marvel announced that they hired James Gunn to direct a Guardians of the Galaxy film, my first reaction was "huh?" A Troma director with a problematic social media presence whose biggest claims to fame were 2 films about worms -- one big (Tremors) and one small (Slither) -- and a deconstruction of the superhero genre (Super) starring Rainn Wils
Posted by: Matthew Ardill • October 31, 2022 @ 8:08pm
I stood in the audience to see New Order, a band with a dark and tragic past whose phoenix-like rise from the ashes of Joy Division was the source of several documentaries and biopics.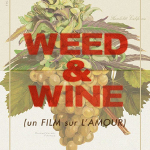 Posted by: Andrew Lizotte • October 20, 2020 @ 8:39pm
When you watch a documentary called Weed & Wine, you pretty much know what you're getting into: you're going to learn about two worlds that are similar and yet different. This is personified in a cannabis farmer from California and a family vineyard in France. The film does this quite well. I was genuinely interested, and learned in a way that didn't feel heavy handed.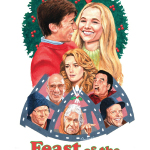 Posted by: Andrew Lizotte • October 18, 2020 @ 8:19pm
In an effort to avoid burying the lead, I enjoyed Feast of the Seven Fishes, and there's a lot of heart to unpack. However, like many decent films, its intentions are slightly off. The film doesn't really work as a romantic comedy, but as a time capsule, it's very strong.
Writing a romantic comedy is hard.
Posted by: Andrew Lizotte • September 21, 2019 @ 4:06pm
Between Two Ferns: The Movie
September 20, 2019 • 2:00 PM @ TIFF Bell Lightbox
"How do I turn a five minute sketch into a feature length film?" is the age-old question that I'm sure keeps Lorne Michaels up at night.
Posted by: Sharilyn Johnson • September 15, 2019 @ 6:19pm
Shia LaBeouf used his own experience as an emotionally abused child actor to write and star in Honey Boy, one of the standouts of this year's Toronto International Film Festival.
Like LaBeouf, Otis (played by the phenomenal Noah Jupe) is a young star in the 1990s who is coached, supervised, and controlled by his ex-rodeo clown father, James (LaBeouf).
Posted by: Sharilyn Johnson • September 15, 2019 @ 5:39pm
Bryce Dallas Howard -- daughter of Ron Howard -- makes her directorial debut with Dads, a documentary that celebrates what it is to be a father.
Three streams of content are woven throughout: celebrities, her own family, and unconventional dads around the world.
Search SBM Archives