Posted by: Andrew Lizotte • March 12, 2023 @ 1:23pm
The main telecast for the 2023 Juno Awards (hosted for the second year in a row by actor Simu Liu) might not be happening until tomorrow, but the trophies for many of the awards started getting handed out last night in Edmonton.
Posted by: Andrew Lizotte • September 29, 2022 @ 11:15am
One of my favorite things about Toronto's Just for Laughs Festival is that some of the acts are really great at showing you how the sausage gets made.
Posted by: Matthew Ardill • September 26, 2022 @ 11:02pm
Going to a Craig Ferguson show is like going on a walk with a Scottish family member. I know this because I am married to someone who is only once removed from this, and watching Craig Ferguson's set is like chatting with my wife.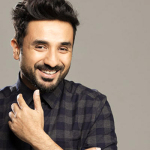 Posted by: Andrew Lizotte • September 26, 2022 @ 4:30pm
If you don't know who Vir Das is by this point, that's on you, because he's very busy. Most recently, the stand-up comic released an all-crowd work special which was recorded over Zoom -- two phrases that make him a comedy daredevil. This marks his 4th special for Netflix.
Posted by: Showbiz Monkeys • September 24, 2022 @ 9:04am
Kurt Braunohler
Reviewed by: Matthew Ardill
After having a delightful conversation with the incredible Kurt Braunohler, I felt it was a MUST to make it to his shows (which is a lie – I had tickets to last night's 9 PM show at Comedy Bar and "Hot Tub with Kurt and Kristen" well befo
Posted by: Matthew Ardill • September 22, 2022 @ 9:12pm
Kurt Braunohler has been embracing the bananas since well before he had a podcast of the same name. A stand-up comedian, actor, and improviser, Kurt's material ranges from the conversational to the absurdist, and has always been willing to go to new places.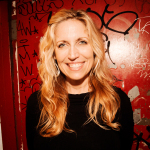 Posted by: Paul Little • September 16, 2022 @ 11:18pm
Laurie Kilmartin has been making people laugh for a long time. She's been working as a stand-up for most of her adult life, putting out 3 albums (including 2021's Corset) and appearing on late night shows like CONAN, The Late Late Show with James Corden, and Jimmy Kimmel Live.
Posted by: Andrew Lizotte • July 21, 2022 @ 7:24pm
Ryan Sheedy - In the middle of epically spiraling out, from a series of melancholy events, Ryan still has to make rent the only way he knows how... Birthday Clown. Will Ryan be able to get out from under this emotional boulder, and not scar a generation of children?
Posted by: Andrew Lizotte • June 21, 2022 @ 7:21pm
Hools Kay: the ins and outs of family feuds, from cokehead baby daddies to mothers going haywire for her daughter's wedding. But where does Holly fit in? (Dark comedy)
Posted by: Andrew Lizotte • June 7, 2022 @ 10:00pm
Isabel Zawtun: Two musicians with four rambunctious kids move from a tiny town in northern Alberta to a haunted house in downtown Toronto.
Search SBM Archives