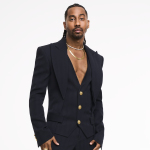 Posted by: Matthew Ardill • November 17, 2023 @ 8:12pm
Many know Brandon T. Jackson from his film career starring in Tropic Thunder, Percy Jackson, and the upcoming I'm Beginning to See the Light. But before that, he was a young stand-up comic.
Posted by: Matthew Ardill • November 15, 2023 @ 8:46pm
I wasn't sure what to think going into The Marvels. While I was a strong supporter of Brie Larson as Captain Marvel, the eventual eponymous film that we got and the uneven use of her in subsequent appearances had me uncomfortable.
Posted by: Matthew Ardill • July 31, 2023 @ 3:38pm
On a Sunday in 1990, I stood in an empty mall (stores where I lived weren't open on Sunday back then) waiting in line for the original Teenage Mutant Ninja Turtles film with my little brother. At 16, I was a fan of Laird and Eastman's black-and-white indie comic.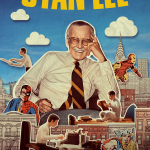 Posted by: Matthew Ardill • June 27, 2023 @ 4:58pm
A hagiography is defined as two things: the writing of the lives of saints, and a biography that idealizes its subjects. The new Disney+ biography Stan Lee does both of those things and fits the descriptor perfectly.
Stan Lee is a controversial character.
Posted by: Matthew Ardill • June 6, 2023 @ 6:00pm
Let me start by saying that I have a troubled relationship with the Transformers film franchise. I am a Gen-X Gen 1 Transformers lover who dreamt of owning my own Metroplex play set.
Posted by: Matthew Ardill • May 6, 2023 @ 6:41pm
When Marvel announced that they hired James Gunn to direct a Guardians of the Galaxy film, my first reaction was "huh?" A Troma director with a problematic social media presence whose biggest claims to fame were 2 films about worms -- one big (Tremors) and one small (Slither) -- and a deconstruction of the superhero genre (Super) starring Rainn Wils
Posted by: Matthew Ardill • October 31, 2022 @ 8:08pm
I stood in the audience to see New Order, a band with a dark and tragic past whose phoenix-like rise from the ashes of Joy Division was the source of several documentaries and biopics.
Posted by: Matthew Ardill • October 18, 2022 @ 5:30pm
To be honest, I was a little concerned going into Black Adam. A lot of the social media leading to the release had the feel of chirping before a big sporting event.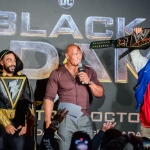 Posted by: Matthew Ardill • October 13, 2022 @ 10:30pm
On a blustery October afternoon, several hundred wrestling and comic book fans came together to celebrate Dwayne "The Rock" Johnson, a local boy made good (yes we claim Dwayne Johnson like we claim Keanu Reeves -- the connection is arm's length but we need the wins here in Toronto). He was here promoting the upcoming DC Films/Warner Bros.
Posted by: Andrew Lizotte • July 21, 2022 @ 7:24pm
Ryan Sheedy - In the middle of epically spiraling out, from a series of melancholy events, Ryan still has to make rent the only way he knows how... Birthday Clown. Will Ryan be able to get out from under this emotional boulder, and not scar a generation of children?
Search SBM Archives