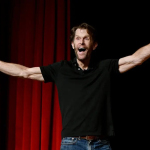 Posted by: Matthew Ardill • November 13, 2022 @ 8:09am
I grew up loving comics and I thought, like most people who were kids during the 80s, Batman was one of the coolest heroes. The Dark Knight (by Frank Miller) was released when I was 12, blowing my mind with the kind of dark and absolutely nightmarish places it went.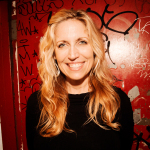 Posted by: Paul Little • September 16, 2022 @ 11:18pm
Laurie Kilmartin has been making people laugh for a long time. She's been working as a stand-up for most of her adult life, putting out 3 albums (including 2021's Corset) and appearing on late night shows like CONAN, The Late Late Show with James Corden, and Jimmy Kimmel Live.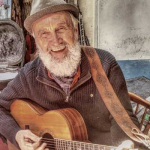 Posted by: Paul Little • June 8, 2022 @ 11:27pm
Fred Penner has been bringing music to the ears of children worldwide for over 40 years. He's a multiple JUNO Award Winner, a Member of the Order of Canada, and helped teach a generation of Canadians about everything from folk music to curiosity and creativity through his long-running CBC show, Fred Penner's Place.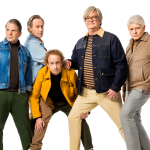 Posted by: Matthew Ardill • June 7, 2022 @ 1:25pm
The Kids in the Hall released a new season and it's caused me to reflect on my relationship with comedy. Comedy is defined by moments: moments of laughter, moments of pain, moments of import. SNL was one of my earliest relationships. The show started a year after I was born and I started watching it way too early.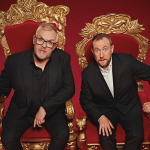 Posted by: Paul Little • January 15, 2022 @ 5:22pm
If you're unfamiliar with the brilliant British comedy television show Taskmaster, which debuted in 2015, then you're welcome for the joy that is about to enter your life. You'll almost certainly want to start binging the show from the beginning.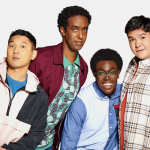 Posted by: Andrew Lizotte • February 15, 2021 @ 7:53pm
The most interesting part of any TV series is the second season. The show runners know what they like, what they don't, what works, what they can add, what the audience loves, and what they can make bigger. The voice is now stronger and more focused. A shot gun blast becomes a laser.
Don't get me wrong, the shot gun blast is fun.
Posted by: Kyle Tetarenko • November 19, 2020 @ 10:51pm
After fifteen years, three hundred twenty-seven episodes and more deaths and resurrections than I can count – Supernatural has ended.
Traditionally, I've ended every season finale with a brief summary but this one is special. Pitched many years ago by Eric Kripke to the WB Network, Supernatural was the back-up plan.
Posted by: Kyle Tetarenko • November 19, 2020 @ 8:48pm
The End.
Chuck is no longer God and Jack is gone. With no one left pulling their strings, Sam and Dean Winchester are free. They live their lives and continue on, looking for the next thing until Dean spots something they need to deal with right away – a pie festival.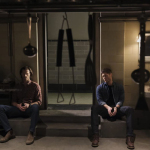 Posted by: Kyle Tetarenko • November 12, 2020 @ 9:18pm
The last stand.
Everyone is gone. Twisting the knife in his victory over the Winchesters, Chuck has wiped everyone off the face of the earth – save Sam, Dean and Jack. Without any hope, the Winchesters try to bargain with Chuck and offer their lives in exchange for everyone.
Posted by: Kyle Tetarenko • November 6, 2020 @ 11:30pm
Don't fear the reaper.
As Chuck was the man behind the curtain pulling the strings all along, the plan is in pieces and Jack is a bomb of divine energy waiting to go off. The Winchesters and Castiel are running out of time with no way to contain the destruction when suddenly Billie appears. They explain how the plan was doomed to failure and she is none too pleased.
Search SBM Archives