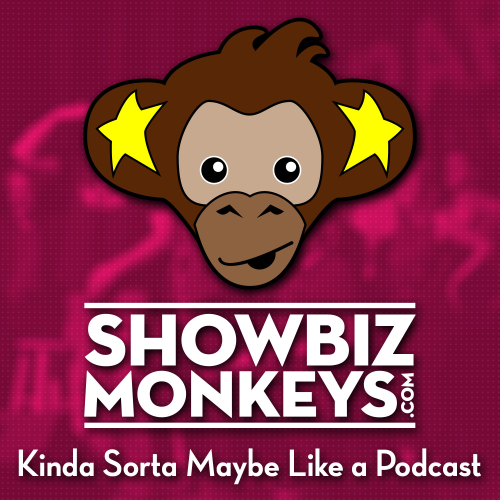 When ShowbizMonkeys.com gets a chance to interview someone cool, then it falls to our long-running (and always insecure) Kinda Sorta Maybe Like a Podcast. With no discernible format besides a good conversation, we do get to check in with some really awesome folks, including some of the industry's top comedians, musicians, actors, and filmmakers.
Usually hosted by either Managing Editor Paul Little or stand-up comic Andrew Lizotte, other contributors to Kinda Sorta Maybe have included J.D. Renaud and Mark McLeod.
Posted by: Andrew Lizotte • March 12, 2023 @ 1:23pm
The main telecast for the 2023 Juno Awards (hosted for the second year in a row by actor Simu Liu) might not be happening until tomorrow, but the trophies for many of the awards started getting handed out last night in Edmonton.
Posted by: Andrew Lizotte • September 26, 2022 @ 4:30pm
If you don't know who Vir Das is by this point, that's on you, because he's very busy. Most recently, the stand-up comic released an all-crowd work special which was recorded over Zoom -- two phrases that make him a comedy daredevil. This marks his 4th special for Netflix.
Posted by: Matthew Ardill • September 22, 2022 @ 9:12pm
Kurt Braunohler has been embracing the bananas since well before he had a podcast of the same name. A stand-up comedian, actor, and improviser, Kurt's material ranges from the conversational to the absurdist, and has always been willing to go to new places.
Posted by: Paul Little • September 16, 2022 @ 11:18pm
Laurie Kilmartin has been making people laugh for a long time. She's been working as a stand-up for most of her adult life, putting out 3 albums (including 2021's Corset) and appearing on late night shows like CONAN, The Late Late Show with James Corden, and Jimmy Kimmel Live.
Posted by: Paul Little • July 12, 2022 @ 6:27pm
Fresh off a spring West Coast tour opening for Molly Burch, a couple cool UK festivals, and several very fun music video releases, genre-bending singer-songwriter JayWood is s
Posted by: Paul Little • June 8, 2022 @ 11:27pm
Fred Penner has been bringing music to the ears of children worldwide for over 40 years. He's a multiple JUNO Award Winner, a Member of the Order of Canada, and helped teach a generation of Canadians about everything from folk music to curiosity and creativity through his long-running CBC show, Fred Penner's Place.
Posted by: Andrew Lizotte • October 17, 2020 @ 7:54pm
Andy Kindler has been a stand-up comic for over 30 years; toured endlessly across North America; co-starred in hit TV shows like Everybody Loves Raymond, Bob's Burgers, and Maron; spent years doing regular field pieces on The Late Show with David Letterman and returns to the Just for Laughs festival in Montreal every year to deliver his "State of the Industry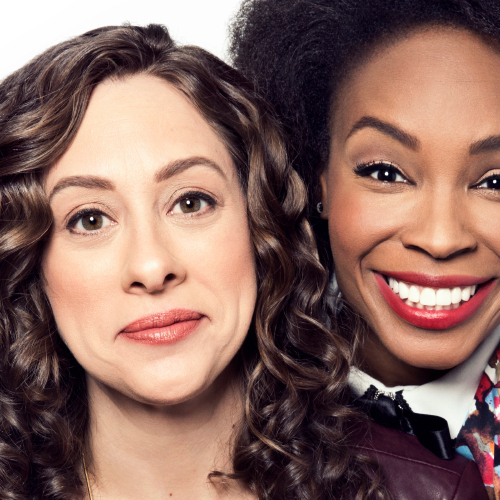 Posted by: Andrew Lizotte • October 8, 2020 @ 7:07pm
If you've watched Late Night with Seth Meyers over the last few years, you've likely seen lots of Second City alumn Jenny Hagel, either performing alongside Meyers and fellow writer Amber Ruffin for the popular "Jokes Seth Can't Tell" segment or appearing in various other bits and sketches.
Posted by: Andrew Lizotte • October 7, 2020 @ 10:02pm
DeAnne Smith has been doing stand-up for nearly 15 years, beginning in Montreal, moving to the Toronto scene, and performing on stages all over Canada, the United States, the UK, and Australia since.
Posted by: William O'Donnell • March 17, 2020 @ 10:56pm
February 17 saw the return of metal titans Soulfly to Winnipeg, Manitoba. Along for "The Summoning" tour were thrashers Toxic Holocaust, and on this date we also received a metal barrage from X Method, Bears with Technology, and Cause of Death.
Search SBM Archives