Since it's an irrefutable fact that everyone loves lists... we bring you our Top Fives (and occasionally Top Tens)!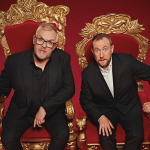 Posted by: Paul Little • January 15, 2022 @ 5:22pm
If you're unfamiliar with the brilliant British comedy television show Taskmaster, which debuted in 2015, then you're welcome for the joy that is about to enter your life. You'll almost certainly want to start binging the show from the beginning.
Posted by: Paul Little • December 31, 2015 @ 1:02pm
It's true -- all lists are subjective. And most of the time, lists (or "listicles") are posted online to garner clicks and create debate.
Posted by: Tony Hinds • December 14, 2015 @ 2:24pm
It may be too early to discuss the Oscars, but the year in film is wrapping up with a disappointingly meager bang. Years previous, the winter has been a wonderland of cool, exciting new movies.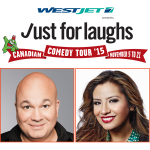 Posted by: Paul Little • November 8, 2015 @ 8:54am
Besides running the biggest comedy festival in the world every July in Montreal -- not to mention off-shoots in Chicago, Toronto, and now Vancouver -- Just for Laughs also does a great job producing theatre shows across Canada.
Posted by: Paul Little • November 4, 2015 @ 4:24am
Moustaches: the symbol of manliness. While in recent years, it appears moustaches have tragically gone "out of style", there should be little doubt that in their heydey, they were the ultimate fashion statement for men.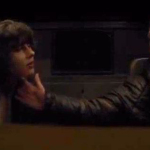 Posted by: Tony Hinds • March 22, 2015 @ 8:59pm
There is no denying that 2014 was the year of Birdman and Boyhood. Say what you will about 'em, but they made a massive impact on audiences. I loved both films, but unfortunately, they didn't quite make this list. That alone should be indicative of how many amazing films were released this year. I'm still just catching up with everything.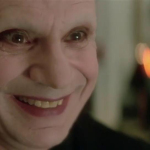 Posted by: Tony Hinds • October 31, 2014 @ 11:59am
Submitted for your approval... Five strange and horrific works of cinematic depravity, the total running time of which would make a lovely line up for a li'l Halloween film festival.
My advice? Why not lock the door, draw those pesky curtains and dig into that massive bowl of candy yourself. Kids aren't getting enough exercise these days anyway.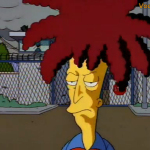 Posted by: S.P. Young • May 13, 2014 @ 12:30am
One of the reasons why popular works of fiction remain well known through the ages is because they get homaged in later works of fiction. Homages are done to pay respect to these original works.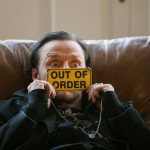 Posted by: Tony Hinds • March 3, 2014 @ 6:59pm
It's safe to say, this was an above average year for movies. I can tell because I had such a tough time narrowing down my list to only 10 picks.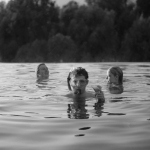 Posted by: Andrew Burns • March 3, 2014 @ 4:55pm
That stiff golden boy they call Oscar had his list, so why can't I? That's right film fans, I'm back for another list to count down my favourite flicks from 2013.
Search SBM Archives