Patti Harrison at JFL Toronto
Spoiler-free takes on the actress and comic's unique show
Filed under: Reviews, Festivals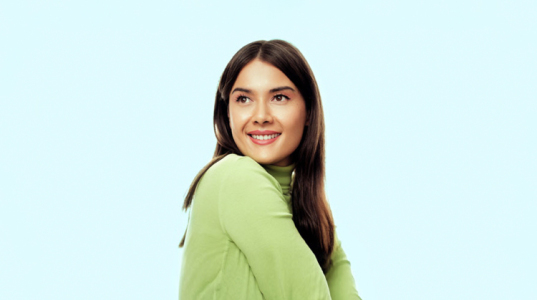 Another JFL Toronto has come and gone. It's been such a treat to see so many masters at work, each showcasing their talent in their own unique way. One of the most memorable among them was Patti Harrison, with a show that sent a shock wave of mixed emotions through The Royal Theatre. When you tell someone you saw Patti, you can tell if they saw her too, because they say, "What did you think?" in this kind of cautious way, this kind of, "I'm going to learn a lot about you based on your response" way.
A sample of responses:
"It was unhinged" – Laura McLean
"Not sure what I saw, but I'm pretty sure it changed me." – Dana Smith
"Patti Harrison is perfect. I have never seen anything like her stage show in my life. I don't mean it's unlike any show I've ever seen, it's unlike anything I've ever witnessed in general. She was unhinged, and unpredictable, and almost cute at times, and terrifying and gruesome and my guts hurt from laughing so much." – Bee Bertrand
While the above quotes are from an extremely biased sampling of some truly twisted and sick little pups, the point has been sufficiently made: This show is not for everyone, making it extremely for the people it is for. If you have the chance to see her, go if you like an emotional challenge. Go if you like something that's kind of gross while also being kind of cute. See it if you like to laugh, but don't mind feeling confused while you're doing it. To go into more detail than that, in this reviewer's opinion, would ruin the surprises along the way.
Tags: Patti Harrison, JFL Toronto, Just for Laughs, stand-up comedy
Related Posts
Melanie Dahling is a Toronto-based comedian and writer, and is part of the Howl & Roar Records team.
Comments Posted ()
Search SBM Archives