Blu-Ray Review: The Hunger Games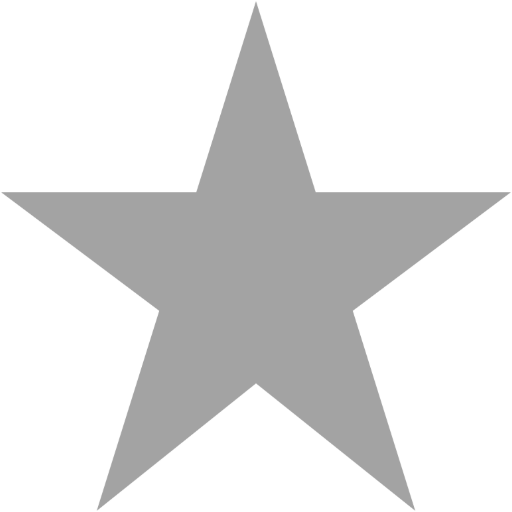 Filed under: Reviews
This year's first mega box office success, turned worldwide phenomenon, gets the long awaited home video release fans have been waiting for. So much so that The Hunger Games even got special treatment in being released days earlier than the industry standard Tuesday new movie/music weekly time frame and was given a Saturday release. The 2 disc Blu-Ray set (complete with digital copy) has hours of bonus material to make the wait worth while.
The Film:
Going to the theater and experiencing a film for the first time with an audience comprised of friends and total strangers, for me, will always be the ultimate way to see this or any other film. An individual feeding off the emotions of their follow movie-goer audience member offers a first time viewing experience no home theater system can duplicate. However, with the rich High Definition picture and sound quality of today's home video releases can provide there can be additional details missed during the initial box office viewing.
Revisiting The Hunger Games since it's March release earlier this year it somehow made me appreciate the film even more. I had seen the film twice in theatres, and loved it both times, but having that home video advantage to pause and/or rewind certain moments actually made me able to fully grasp the film's brilliance more in multiple areas. Some of these areas I'll get into during the special features' section but here mainly with a certain actress. I had praised the film's lead Jennifer Lawrence in my original review of The Hunger Games but after returning to the film with this Blu-Ray release I quickly realized I didn't do it enough. During my previous theater viewings I had overlooked some of the subtle, yet genius, facial expressions or body language expressions during her as Katniss. The film is enhanced in many ways being in the HD format (the sound design especially) but all the technological improvements pale in comparison to being able to clearly view Lawrence's remarkable performance in all its glory.
The Special Features:
In total The Hunger Games' special features combine run at around the 3 hour mark. However, compared to standard home video releases this one is missing some major Blu-Ray features like 'deleted scenes', 'gag reel' and 'audio commentary'. This is a very interesting film due to its subject matter so its disappointing there wasn't at least one audio commentary to highlight key moments or address certain direction decisions.
The compromise to the absence of a commentary track is a great 2 hour long documentary called "The World is Watching: Making of The Hunger Games". Director Gary Ross navigates the documentary almost like a commentary track and goes into everything from the script adaption, to the casting, to the different aspects of the film's design. The casting section shows a lot of behind the scenes footage that focuses on Jennifer Lawrence. There it really makes clear how phenomenally gifted she actually is as shows her ability to transition in and out of character so quickly and with on cue precision.
As for the design segment, because of the enormity of this film and it being the launch of a potentially huge franchise, nothing was left to chance. A reel of a short non-action scene is played with an overlap of textual styled story board detailing everything from the camera angles, how long a shot would hold for, and even what the extras' reactions should be. Loving Stanley Tucci's outlandish Games announcer and commentator character, Caesar Flickerman, I also enjoyed seeing how Ross came to the character's final look.
But being a bit of a sound nerd my favourite part of the design segment was the different areas of sound and sound design. The film is relatively light dialogue wise in many parts so the sound became key during those parts. Certain scenes are shown that display the rich sound effects as well as the simplicity and power of the absent of sound can have (ex. the reaping scene).
The remaining special features (or featurettes) are equally as interesting as the documentary is. One entitled "Letters from the Rose Garden" is Donald Sutherland basically introducing and narrating a 3 page letter he wrote to Gary Ross weeks after he was cast, but before principle photography on the film had started. This little featurette is only 9 minutes long and definitely worth checking out on Sutherland's acting wisdom alone. Another featurette goes into the literary phenomenon that started it all, and thankfully didn't give any spoilers away if you haven't read the books.
The Verdict:
The special features here do what they are meant to in that they give additional understanding to the film, as well as additional appreciation. My only real disappointment is in the behind the scenes footage in the documentary "The World is Watching: Making of The Hunger Games" they show that there could have been 'deleted scenes' and even a 'gag reel' added and for some reason they weren't included. All in all the special features provide an excellent amount of insight into this world, going from "The Hunger Games" books all the way to this film's premiere; while still leaving the content of the final two books a mystery for those who have only seen this film. Three hours of bonus material is more than enough to satisfy both the average and avid movie fan to go along with a film with a ton re-watch value.
"Happy Hunger Games on Blu-Ray and may the special features ever be in your favour."
Follow Andrew on Twitter

Tags: The Hunger Games, Jennifer Lawrence, Josh Hutcherson, Stanley Tucci, Woody Harrelson, Liam Hemsworth, Gary Ross, Donald Sutherland, Suzanne Collins
Related Posts
Andrew Burns loves film and comics, and can be found writing about when those worlds converge. You can follow him on Twitter at @myAndrewBurns.
Search SBM Archives