Review: A Mighty Wind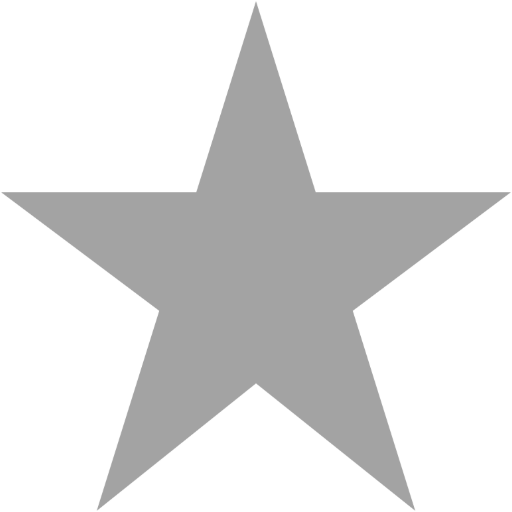 Posted by: Mark McLeod // May 9, 2003 @ 11:59am
During his life time, there was nothing more Irving Steinbloom loved more than folk music. Thinking of ways to celebrate a life of a legendary folk music promoter, his son Jonathan (Bob Balaban) decides to stage a reunion concert at the infamous Town Hall -- the site of many terrific folk shows over the years. Jonathan decides that he wishes to have his father's three top acts on the bill. This proves a bit problematic when two of the three bands have disbanded and no longer play music professionally, if at all, and the remaining band consisting of almost entirely of new members. The bands are the Folksmen (Christopher Guest, Michael McKean, and Harry Shearer), the New Mainstreet Singers, and the coupe d'etate if you will -- Mitch and Mickey (Eugene Levy and Catherine O'Hara), whose song "Kiss at the End of the Rainbow" goes down as one of the most memorable in folk music history. The problem is that Mitch and Mickey had an awkward break up, sending Mitch into a spiral of depression and dark thoughts.
It's clear that time may heal all wounds, but time is certainly not something there is lots of as the show has to be ready to go in two weeks with the tribute concert filling a last minute hole in the venue's schedule. Once all the acts are on board, Jonathan must begin to plan the show, which includes meeting with PR consultants, television network executives, and audio technician and crews. He wants this show to be the perfect tribute to his father's life and career. Jonathan isn't the only one with problems, as Mickey has to try and convince Mitch that he's still able to perform their trademark songs, while the Folksmen realize just how limited a catalog of material they have to work with. The story also hits upon an interesting group of side characters who become involved with the concert in many different ways; from the New Mainstreet Singers' manager (Fred Williard), an ex-comic whose "Wha Happened" was a popular catch phrase for one season on a television show, to a Swedish public broadcasting network executive who recounts stories of his youth in Sweden listening to acts like the Folksmen and the original Mainstreet Singers. As the concert gets closer and closer to happening, PR companies are brought in to create interest, and it becomes clearer and clearer that this thing won't go off without a hitch or two.
A Mighty Wind is the latest in a series of 3 (4 if you count This is Spinal Tap) mockumentaries from the mind of Christopher Guest. Guest, who previously brought the world the hilarious Waiting for Guffman and Best in Show is back with this look at the folk music scene from the 1960s. Now let's face it -- one of the things Guest does best is take subjects that most people would never care about and turn them into something with a bigger appeal. I for one had no interest in dog shows, but laughed almost non-stop at Best in Show. Similarly, I'm not a fan of folk music per se, but I was engrossed in the tale of three moderately successful bands trying to come back together to honor the memory of a man who jump started their careers.
One of the things that sets A Mighty Wind apart from its earlier counterparts is that it's more sweet and heart warming than biting and edgy. Guest's characters in this film show more human emotions than anyone in Guffman, Show, or Spinal Tap have. This might put off some hardcore Guest fans, because he's been known to offer highly satirical versions of every day characters. Look at the color commentator in Best in Show for an example of how Guest takes a regular person associated with a sporting event and transforms him or her into something you'd never expect to see. However, I think that for this particular story or set of circumstances, the emotional scenes between Mitch and Mickey work extremely well, offering a sort of poignancy that provides a better and more rounded film.
From a comedy standpoint, there is a lot of very funny material in A Mighty Wind. This is the sort of comedy that is timeless and can appeal to a large number of people. It's not gross out type comedy at all, as Guest instead focuses on the words and actions of his characters to create some very funny material. None of these jokes are really gut busters, but most of them sneak up on you when you least expect it and cause even the most serious person to grin just a little. You can't help but laugh when the Folksmen detail how they got passed from label to label and ended up with a company that was so cheap that you had to punch your own holes in the record. It's small jokes like that which make up the humor in the film. It's not something all that memorable, but there are many moments of pure brilliance.
Since director Christopher Guest's movies are highly improvised, it makes the performances that much more important to the success of the film. Luckily for Guest, he has assembled a core team of performers who appear in just about everything he does. The bulk of these actors appeared in the Second City Comedy Troupe and some were even cast members on Saturday Night Live. It'd be virtually impossible to comment on everyone's performance in the film, so in order to conserve space I'll try and mention the standouts and then briefly go through the remaining principal cast. Eugene Levy is without a doubt one of the best comedic performers I've ever seen. He's best known to teenagers as Jim's dad from American Pie, but there's so much more to this talented performer. He's appeared in all three Guest-directed features and in A Mighty Wind he plays the emotionally distraught and depressed Mitch. Once at the top of the folk world, Mitch is still reeling over the ramifications of a kiss with his partner at the height of his career. Eugene Levy brings a dry and somber sense of humor to the role. He's able to bring a complexity to Mitch that still allows him to be very funny in a different sort of way. Also standing out is Bob Balaban who organizes this concert -- he's neurotic and controlling, worrying about every last detail. I enjoyed Balaban's turn as the studio executive in Gosford Park and I hope to see him land more higher profile roles. Those are the only two performers that have significant roles. The rest of the picture is made up of an ensemble cast. Catherine O'Hara, Michael McKean, Harry Shearer, and Christopher Guest make up the remaining core members of The Folksmen and Mitch and Mickey. Supporting roles go to Fred Williard, who stole the show in Best in Show and does pretty much the same in his limited screen time, and Ed Begley Jr., who plays Lars, a public television executive who actually loves folk music. The remainder of the supporting cast is also quite strong with appearances from many Christopher Guest regulars including Parker Posey and John Michael Higgins.
Music plays a key role in A Mighty Wind as is expected from a film about the folk music scene in the 1960s and early 70s. I've never been a fan of folk music, so I don't really know what exactly it should sound like, but from all accounts the music in this film is a fair representation of the music of the period. The songs which have been composed by Guest and the other actors and actresses that make up the musical groups are well written and have sort of a parody quality to them. They fit the film quite well and are catchy enough to make you want to buy the soundtrack when you leave the theater. I only wish that we could have heard more of them in the film itself. The music is played throughout, but it isn't until the final concert sequences that we hear them in their entirety and even then, Guest cuts away from the performances too soon.
Director and credited screenwriter Christopher Guest has done it once again. He's crafted a smart, funny, and serious film with little more then a general story outline. He's brought in a cast of comedians and performers that is truly unrivaled. Together they have taken his basic outline and fleshed it out into something unlike anything else I've ever seen. It's funny, it's poignant, and it has heart. A Mighty Wind is one of those rare films that is able to touch upon every human emotion and it's one that I can't wait to see again. It's not about folk music, it's about the lives of people who've been touched in one way or another by the music. Led by strong performances, a heart warming story, and Guest's usual spot on direction and style, A Mighty Wind is truly close to achieving the honor of "Best in Show".
Mark McLeod has always loved film. In addition to his roles with ShowbizMonkeys.com, Mark also works on many film promotion projects in Vancouver, BC, through his company, Mark McLeod PR.
Search SBM Archives