Review: The Upside of Anger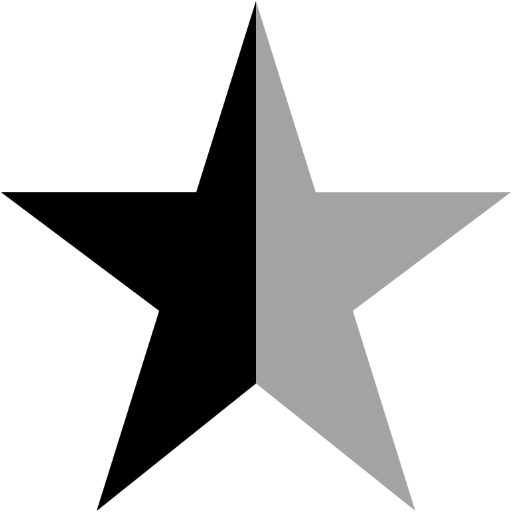 Filed under: Reviews
The Upside of Anger is a love affair of emotional turmoil. It explores the strange ways a family sticks together and also uncovers how families can peel apart during times of crisis. Director Mike Binder is not afraid to unlock the doors that conceal performance depth, as all the actors wear a transparent, unpredictable robe of delicate emotional welfare. The experiences are aggressive and intimate, laced with dialogue so brilliantly written that it feels as if the scenarios were plucked from true-to-life human drama. The stakes are high between the characters, the words come from a place that feels spontaneous and honest, and each moment of interaction screams for caution tape. The storyline presents us with opportunities to laugh, cry, shake our heads, and bite our lips.
The film identifies the struggle Terry Wolfmeyer (Joan Allen – The Notebook, Nixon) faces when she is convinced that her missing husband has run away with his secretary and is ignoring his family. Terry is left stirring with the many questions surrounding her husband's disappearance while trying to look after her four daughters. Andy (Erika Christensen – Traffic, Swimfan) is an aspiring radio producer who wants to jump into a working career and is steering away from her mother's demands to continue her education. Popeye (Evan Rachel Wood – Thirteen) is an artist who is amazingly observant despite the branded clueless child label that haunts her. Emily (Kerri Russell – WB series Felicity) is a ballet dancer feeling sandwiched between her goals and her overbearing mother's refusal to except her dreams. Hadley (Alicia Witt – Two Weeks Notice, Vanilla Sky) is an academic scholar leading a separate life away from home to escape and form her own family. Since their father's disappearance, each of the Wolfmeyer girls has undergone their own struggle with denial and acceptance. Although Terry constantly tries to put up a front in order to maintain a sense of strength for the children, her four independent daughters collide daily with their mother's needs and the household becomes a constant breeding ground of friction. A control freak and diving daily into the drink, Terry has a hard shell with many cracks that reveal her weaknesses. Suddenly, Denny (Kevin Costner – Field of Dreams), a baseball star-turned-radio celebrity living out his days as a spiraling drunk, is tackling the pressures to talk all-about-baseball over the air when he'd much prefer to discuss anything but sports. In the midst of the Wolfmeyer family crisis, Denny appears at the back door, beer in hand, and not only becomes a friendly drinking partner for Terry, but perhaps a potential love interest. With a funeral, romantic turbulence, a bungee cord, and some grimy chicken – not to mention a grimy radio producer named Shep (writer-director Mike Binder) – the story is an avalanche burying us in chaos.
The characters seem to be so cocooned within their own needs that they stray from the ability to show an understanding for one another. Instead, everyone seems to disregard that the void they need to individually fill could happen if they actually let each other in. Terry seems to infect every potential moment for resolution with her impossibly high expectations. During the times when her daughters seek praise the most, she delivers disappointment and cross-examination. Over and over again, Terry imposes her own intense desire for her daughters' successes, as she pays little attention to the personal needs of Andy, Popeye, Emily, and Hadley. As they seem to keep getting cornered for each decision they make, the Wolfmeyer girls learn there are bigger things to face with Mom around than simply the consequences of their actions.
It was nice to see the ever-so-popular Felicity star, Kerri Russell, resurface in a role that couldn't be more tailored to her strengths as an actor. Much like the strong, independent student she portrayed over a four-season stretch on the WB series, Russell is re-entering her career with yet another solid role to add to her resume. I think it is the right time for Russell to squeeze back into the industry because Felicity, although a brilliant show in which I absolutely adore, has drifted far away enough that we will now be able to see her in something new – as someone else. Kevin Costner, despite taking much heat for his over-ambitious films The Postman and Waterworld, is one of the few stars that I applaud for putting up a fight to be innovative. The feature film Dragonfly was an under-realized success that generated little attention; however, he is definitely attention-worthy for his character Denny alongside Joan Allen. Much like Field of Dreams, Costner is back in the world of sports – or rather the memory of the game – in The Upside of Anger.
"When I was a kid, my parents separated and my mother went through a tough time for a lot of years," says Mike Binder. "I thought that would be a great way to get to this point that I wanted to write about. I conceived the whole screenplay as a parable of sorts on misplaced anger, about the things in life that people often spend so much time being angry and upset about, only to later find out what they thought was right was actually wrong, or vice versa." Binder (The Mind of a Married Man, Indian Summer) not only wrote and directed The Upside of Anger, he also took on the role of Denny's friend – the sleazy radio producer Shep who prefers dating younger women. Although Binder's resume reveals much experience in the world of comedy, his new film explores a darker side of what makes audiences laugh – and cry. Binder wrote the role of Terry Wolfmeyer with the remarkably talented, three-time Academy Award nominee Joan Allen in mind. "So he wrote this for me and I always thought of it as a comedy in which the humor comes from just the reality of the characters. There's a lot of humor in real life," said Allen of her role.
Get ready to be turned inside out with Mike Binder's new work of brilliance and prepare yourself for an emotional ride as you tackle a film that plays with your emotions like a marionette.
Tags: The Upside of Anger, Joan Allen, Kevin Costner, Erika Christensen, Evan Rachel Wood, Keri Russell, Alicia Witt, Mike Binder
Related Posts
ShowbizMonkeys.com began as CanadaMovies.net in September 2001 and branched out into a second website called MovieContests.com the following year. Beginning in 2007, an expansion of coverage and complete re-branding brought ShowbizMonkeys.com to the world.
Search SBM Archives