Detecting the Marvelous - The First Four
Filed under: Detecting the Marvelous
Dan, Layney, and Matt talk about the first four issues of Marvel's First Family, the interesting history of its creators, and how Ben Grimm would likely be in trouble with HR.
Theme by Glen Beauchamp and art by Ben Steamroller.
Download the Podcast Episode (right click/save as)
Listen Now: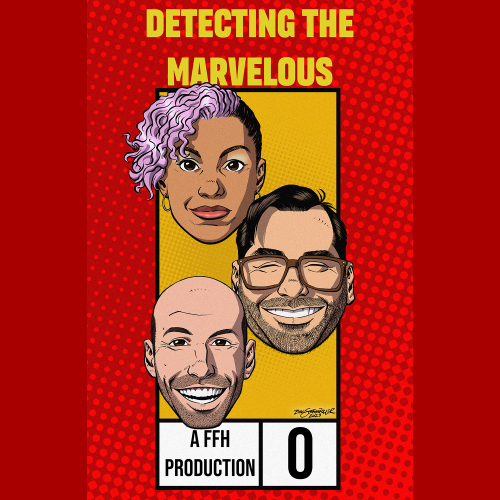 Dan Rosen, Layney La Rose, and Matt Ardill are diving deep into the world of comic books in Detecting the Marvelous. Every episode is an exploration of a different comic series as selected by one of the hosts or their special guests. They talk about the history, the characters, and the impact of the comic.
Tags: Detecting the Marvelous, Dan Rosen, Layney La Rose, Matt Ardill, Jack Kirby, Stan Lee, The Fantastic Four, Marvel, Timely Comics, Atlas Comics
Related Posts
Comments Posted ()
Search SBM Archives