Detecting the Marvelous - Squirrel Girl - Sebastian Fazio talks about nuts...
Filed under: Detecting the Marvelous
Dan, Layney, and Matt chat with Sebastian Fazio about Marvel's nuttiest hero, the unbeatable Squirrel Girl, Marvel's funniest and funnest addition to the roster of their mightiest heroes. That's a lot of adjectives in one paragraph. Is it justified? Tippy would say yes, listen to find out for yourself. (Also hear Matthew totally forget how to talk and preserve it for honesty.)
Download the Podcast Episode (right click/save as)
Listen Now: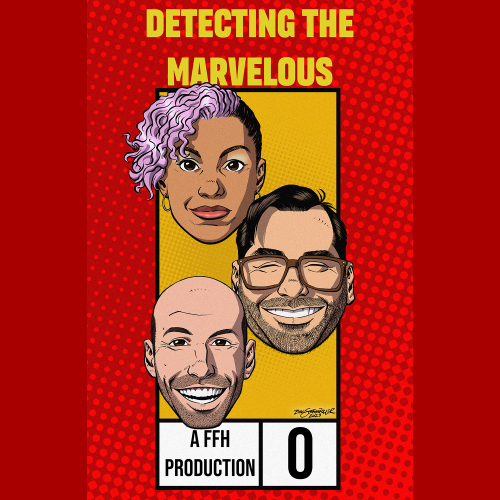 Dan Rosen, Layney La Rose, and Matt Ardill are diving deep into the world of comic books in Detecting the Marvelous. Every episode is an exploration of a different comic series as selected by one of the hosts or their special guests. They talk about the history, the characters, and the impact of the comic.
Tags: Detecting the Marvelous, Sebastian Fazio, Dan Rosen, Layney LaRose, Matt Ardill, Squirrel Girl, Marvel, Chipmunk Hunk, Koiboi
Related Posts
Comments Posted ()
Search SBM Archives