Posted by: Showbiz Monkeys • September 24, 2022 @ 9:04am
Kurt Braunohler
Reviewed by: Matthew Ardill
After having a delightful conversation with the incredible Kurt Braunohler, I felt it was a MUST to make it to his shows (which is a lie – I had tickets to last night's 9 PM show at Comedy Bar and "Hot Tub with Kurt and Kristen" well befo
Posted by: Matthew Ardill • September 23, 2022 @ 6:27pm
The journey to the From Scratch Tour for John Mulaney and the city of Toronto has been a long one starting in 2018, and has had many twists and turns. He canceled four shows in Toronto for reasons from "I don't remember" to an opportunity to host Saturday Night Live (again).
Posted by: Matthew Ardill • September 22, 2022 @ 9:12pm
Kurt Braunohler has been embracing the bananas since well before he had a podcast of the same name. A stand-up comedian, actor, and improviser, Kurt's material ranges from the conversational to the absurdist, and has always been willing to go to new places.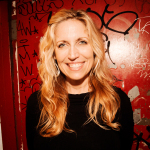 Posted by: Paul Little • September 16, 2022 @ 11:18pm
Laurie Kilmartin has been making people laugh for a long time. She's been working as a stand-up for most of her adult life, putting out 3 albums (including 2021's Corset) and appearing on late night shows like CONAN, The Late Late Show with James Corden, and Jimmy Kimmel Live.
Posted by: Andrew Lizotte • July 21, 2022 @ 7:24pm
Ryan Sheedy - In the middle of epically spiraling out, from a series of melancholy events, Ryan still has to make rent the only way he knows how... Birthday Clown. Will Ryan be able to get out from under this emotional boulder, and not scar a generation of children?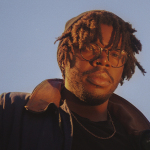 Posted by: Paul Little • July 12, 2022 @ 6:27pm
Fresh off a spring West Coast tour opening for Molly Burch, a couple cool UK festivals, and several very fun music video releases, genre-bending singer-songwriter JayWood is s
Posted by: Andrew Lizotte • July 5, 2022 @ 11:21pm
Chris Middleton - When Chris is promoted to assistant manager of a university bar, that's already funded by student admission, he literally becomes too big to fail. The power corrupts him entirely, until he is framed for something he didn't....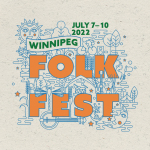 Posted by: Paul Little • July 5, 2022 @ 9:05pm
In an annual tradition beginning way back in 2009, ShowbizMonkeys.com has set up shop in early July at Birds Hill Park near Winnipeg to cover the Winnipeg Folk Festival. Artist photos, video clips, interviews with some absolute music legends; it was an incredibly fun 11-year run.
Then, as we all know, the world shifted.
Posted by: Andrew Lizotte • June 21, 2022 @ 7:21pm
Hools Kay: the ins and outs of family feuds, from cokehead baby daddies to mothers going haywire for her daughter's wedding. But where does Holly fit in? (Dark comedy)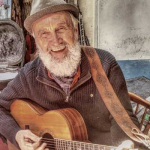 Posted by: Paul Little • June 8, 2022 @ 11:27pm
Fred Penner has been bringing music to the ears of children worldwide for over 40 years. He's a multiple JUNO Award Winner, a Member of the Order of Canada, and helped teach a generation of Canadians about everything from folk music to curiosity and creativity through his long-running CBC show, Fred Penner's Place.
Search SBM Archives