ShowbizMonkeys.com is sometimes lucky enough to cover major events and festivals in film, music, comedy, and pop culture. Whether a major international spectacle like the Academy Awards or a more regional festival like the Winnipeg Comedy Festival, we're on the scene with interviews, photos, video, and special commentary.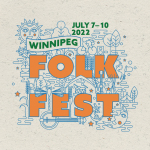 Posted by: Paul Little • July 5, 2022 @ 9:05pm
In an annual tradition beginning way back in 2009, ShowbizMonkeys.com has set up shop in early July at Birds Hill Park near Winnipeg to cover the Winnipeg Folk Festival. Artist photos, video clips, interviews with some absolute music legends; it was an incredibly fun 11-year run.
Then, as we all know, the world shifted.
Posted by: Paul Little • July 11, 2019 @ 12:38am
Let's start with some honesty: the original version of this 2019 Winnipeg Folk Festival preview piece was almost complete when a couple accidental clicks of the mouse sent hours of work into the digital ether.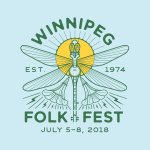 Posted by: Showbiz Monkeys • July 4, 2018 @ 1:02pm
The Winnipeg Folk Festival celebrates its 45th year in 2018, and here at Showbiz Monkeys, we're celebrating our 10th year in a row of covering this much-loved prairie music festival.
Posted by: Showbiz Monkeys • July 6, 2017 @ 9:51am
The summer festival season in Manitoba, on the Canadian prairies, is always an exciting time.
Posted by: Paul Little • July 6, 2016 @ 2:39pm
The Winnipeg Folk Festival is one of Canada's longest-running music festivals, and is a favourite not just amongst local music fans, but of performers and audience members well beyond the Manitoba borders.
Posted by: Showbiz Monkeys • August 12, 2015 @ 1:33pm
Interstellar Rodeo -- a music festival started by Canadian indie label Six Shooter Records in Edmonton, Alberta in 2012 -- has come to Winnipeg for the first time in 2015, setting up shop at the Forks from Friday, August 14 to Sunday, August 16.
Posted by: Showbiz Monkeys • July 7, 2015 @ 7:28am
The Winnipeg Folk Festival has been going strong on the Canadian prairies for over four decades. Music, community, environment, food, fun -- these are all integral parts of what makes the Winnipeg Folk Festival so special year after year. There are travellers from across Canada and the U.S.
Posted by: Paul Little • July 11, 2013 @ 5:15am
The Winnipeg Folk Festival has certainly undergone some changes over the years.
Posted by: Showbiz Monkeys • July 7, 2012 @ 12:01am
Friday at the Winnipeg Folk Festival is always the first full day, with daytime workshops and concerts taking place at the various smaller stages throughout the festival grounds. While the workshop idea isn't completely unique to Winnipeg, for many artists, it's not only a new idea but in some cases, even intimidating.
Posted by: Showbiz Monkeys • July 5, 2012 @ 5:45pm
Not wanting to repeat the mistakes of the previous day -- especially with our Thursday choice for "Artist of the Day", Good Old War, leading off the night -- we arrived to Bird's Hill Park for Day 2 of the Winnipeg Folk Festival before the first notes chimed off the main stage.
Search SBM Archives