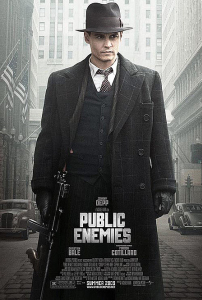 Review: Public Enemies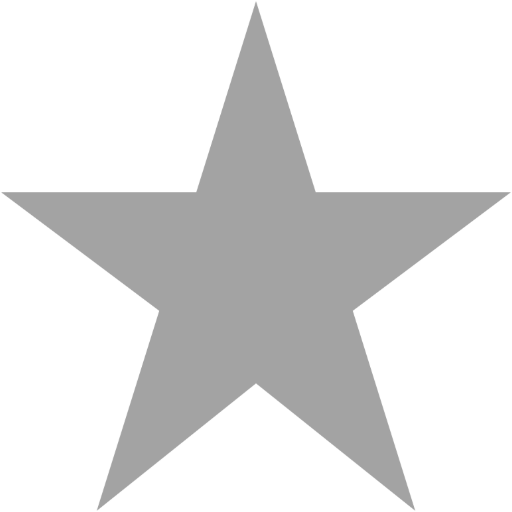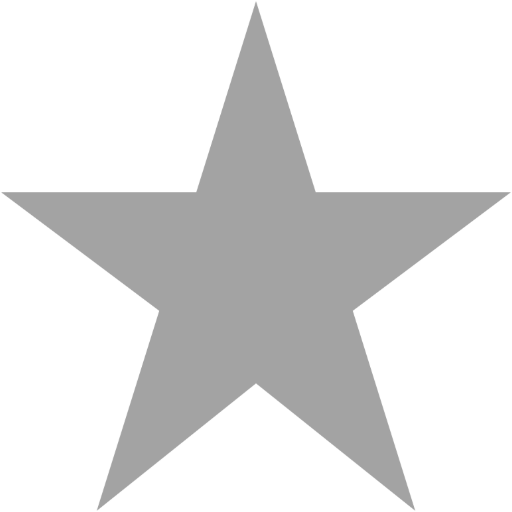 Filed under: Reviews
Public Enemies is one of those rare films that boasts numerous outstanding attributes (great cast, great story, great direction, great cinematography) but somehow fails to amount to the sum of its parts. As the ending credits roll, I suspect, audience members will feel surprisingly under-whelmed.
Perhaps the film's most egregious error is its surplus of characters -- one feels exhausted trying to keep them all straight. Even famous historical personages such as Baby Face Nelson and Pretty Boy Floyd barely register. The film's other major fault is casting most of these roles with stars, ranging from marquis names such as Christian Bale and Johnny Depp to notable second-tier talent such as Billy Crudup, Lili Taylor, Stephen Dorff, Giovanni Ribisi, Marion Cotillard, etc. The effect of this two-fold abundance is similar to gazing into a night sky far from city lights, crowded with such a dazzling array of tiny lights that one cannot single out familiar constellations. In Public Enemies, one never knows where to look -- the entry of new stars and characters throughout the film distracts heavily from the central action.
That being said, the film remains worthwhile for a variety of reasons. Public Enemies depicts the exploits of bank robber/folk hero, John Dillinger (Depp) and the infant FBI's zealous efforts to bring him to justice. Leading the force of G-men, is Melvin Purvis (Bale) who faces constant public scrutiny of his efforts to apprehend Dillinger and his notorious gang. Like Collateral and Miami Vice, director Michael Mann chooses to unabashedly shoot in digital once again, producing a more gritty appearance than one is accustomed to in period films. It is refreshing to see the oft-glamorized Prohibition Era crime wave stripped of the stylistic varnish that often coats cinematic reconstructions. However, Mann does not allow his visual realism to carry over to his recounting of historical events. His characterization of Dillinger, in particular, is steeped in the myth rather than the reality surrounding the infamous criminal.
Depp presents Dillinger as a cocky but amiable romantic who thinks little about the long-term consequences of his actions. His life is fast cars, whiskey, robbing banks and loving the girl of his dreams (Cotillard.) In many ways it is difficult to reconcile the carefree likable Dillinger with the bank robbing, prison-busting, murdering Dillinger. Depp is not able to convincingly bridge the gap between the two sides of the complex character. The film's real standout is Bale's Purvis -- a modest, private and laconic man who is thrust into the role of celebrity crime fighter. He is the very antithesis of his arrogant, verbose and publicity hungry boss, J. Edgar Hoover (Crudup.) Bale manages, despite his relatively short screen time, to convey the inner conflict of a man forced to do what is necessary even when it contradicts his better judgment in order to please the public and the powers that be. When we learn in the film's textual epilogue that Purvis later committed suicide we sense that it is the logical conclusion of his life.
There really are great moments in this film. During the gunfight that ends in Baby Face Nelson's death, the camera is placed just below the front of the barrel of the machine guns, capturing their lightning flashes of fire as they shoot. It's a spectacular shot, well composed yet kinetic--like a noir comic book panel come to life. There are so many instances of genius such as this but, in the end, it's just not enough to make it great.
Tags: Johnny Depp, Christian Bale, Michael Mann, Billy Crudup, Giovanni Ribisi, Stephen Dorff, Marion Cotillard, Leelee Sobieski, Lili Taylor, Channing Tatum
Related Posts
Search SBM Archives