Review: Shrek 2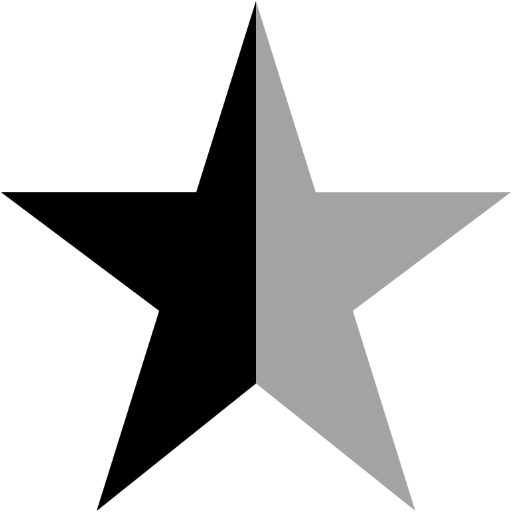 Posted by: Mark McLeod // May 19, 2004 @ 11:59am
2001 was the year of the Ogre and the year of CG films. After Disney and Pixar had tremendous success with the two Toy Story films and A Bug's Life, Dreamworks and PDI, as well as a host of other competitors, brought forward a number of efforts to dethrone the mouse. Antz was the first, and while it did decent business, it didn't come close to becoming nearly the success of the Pixar-created, Disney-released masterpieces. That all changed when Steven Spielberg and crew struck box office gold with the fairy tale-like story of an Ogre who along with his talking donkey goes on the quest to save the Princess from her slumber, and the evil Lord who will do anything to have her. That film of course was Shrek, a comedic fairy tale for both young and old, big and small, and the young at heart. Featuring the voices of Mike Myers, Cameron Diaz, Eddie Murphy, and John Lithgow, the film would earn a colossal 200 million dollars at the North American box office and spawn huge revenues both in home video sales and other merchandising opportunities. In short, it was a huge hit for the studio that put the mouse on watch. When you do that sort of business at the box office, a sequel is inevitable, and with all the core cast members and the key members of the creative team back on board, Dreamworks hopes to strike green once again with the appropriately titled Shrek 2.
Shrek 2 picks up where the first one left off with the now happily married couple Shrek (voice of Mike Myers) and Fiona (voice of Cameron Diaz) returning to their swamp home after a picture perfect honeymoon where they did everything a married couple should do. Upon their arrival back at home, they are greeted with a royal telegram from Fiona's parents, the King and Queen of Far Far Away. It turns out to be an invitation to a royal ball celebrating their daughter's marriage. At first, Shrek is reluctant to go because her parents are probably expecting Prince Charming but instead get a monster, but Fiona explains the importance and not soon after, Shrek, Fiona, and their beloved friend Donkey (voice of Eddie Murphy) set off for the journey. After a long trip, they arrive in the magical kingdom of Far Far Away and much to Shrek and Fiona's disappointment, their welcome does not go as smoothly as they would have liked. It seems as though King Harold (John Cleese) and Queen Lillian (Julie Andrews) do not approve of the pairing. Also none too impressed is The Fairy Godmother (Jennifer Saunders), who will do anything to make sure her son Prince Charming (Rupert Everett) marries Fiona and have the two live happily ever after. Fairy Godmother holds a dark secret over Harold and utilizes it to have him help her with the nefarious plan. Shrek tries to win the King and Queen's approval, but faces an obstacle when he is the target of assassin Puss in Boots (Antonio Banderas). Aided by Donkey, Shrek sets out to prove to himself and Fiona that he really does care for her and that both of them can be happy, as well as to stop the evil Fairy Godmother from ruining his marriage.
There's no doubting that the first "Shrek" film was both a huge commercial and critical success winning over both regular movie going audiences and a bunch of cynical and jaded film critics such as myself. If that's not enough it won the first ever Best Animated Picture Oscar at the Academy Awards and was a creative jewel of a movie spoofing the traditional Disney fairy tale stories as well as countless hit movies from the years surrounding it's release. Much like it's predecessor Shrek 2 place a good deal of emphasis on movie and other parody elements while still telling what is primarily a fairy tale story with a slightly different twist. Director Andrew Jameson (back from the first film) and his co-directors Kelly Ashbury (Spirit) and Conrad Vernon take on "Spiderman", "The Lord of the Rings", "From Here to Eternity" as well as such major Hollywood and modern insitutions as the red-carpet and Starbucks. In the first film the kingdom of Duloc was modelled after a certain famous theme park and here the land of Far, Far Away bears a striking resemblance to Beverly Hills and the Hollywood strip. The film's humour is told through smart references and iconic images that provide an exciting and rewarding viewing experience for both kids, their parents and single adult's alike. If that's not enough the film contains a number of genuine laugh out loud moments both in subtleties and obvious punch lines. The screenplay crafted by J. David Stern, Joe Stillman (returning from the original) and David N Weiss is smart, witty and yet simplistic enough not to confuse even the youngest viewer. Every aspect of the film's screenplay and direction works as well as the first movie and this really simply feels like a continuation of that magnificent offering.
Since this is Shrek 2, there is no introduction needed to the film's core characters of Shrek, Donkey, and Fiona. In fact, it feels as though it was just yesterday that Shrek made his first journey. Joining the trio this time around are a handful of new characters, including the hilarious Puss in Boots voiced by Antonio Banderas. Banderas' latin-fused kitty cat character is no doubt more inspired by his role in the Zorro film, with a few elements of his "El Mariachi" characters from the Robert Rodriguez movies. Puss steals the scene every chance he gets, and really adds yet another memorable character to the Shrek universe. Also new this time around is Jennifer Saunders from Absolutely Fabulous as the atypical Fairy Godmother, who's as two-faced and evil as the G rating allows. Saunders contributes a lot to the story, providing for a compelling villainous to tangle with the loveable ogre. John Cleese and Julie Andrews also contribute excellent voice work as Fiona's parents and Rupert Everett is spot-on with his portrayal of the egotistical and self-centered Prince Charming. Also be sure to listen for the voice of a certain late-night talker in the most unusual of places.
Another fun element of the original Shrek was the music, and while a number of attempts have been made to duplicate that fun-sounding soundtrack, this is one area where "2" comes up a bit lacking. The film is full of music, which is a good thing, but the resulting soundtrack album will appeal more to adults and teenagers than the young kids who'll make up a big chunk of the film's audience. Luckily for us adults, gone is Smash Mouth's "All-Star" â€" a song which became so overplayed in the wake of this movie and pretty much every other movie to come out that year. It's been replaced by a series of 70s and 80's disco staples including Lips Inc's "Funky Town" as well as covers of David Bowie's "Changes" and Bonnie Tyler's "Holding Out for a Hero", which seems to be making a comeback after appearing here and on the Disco episode of American Idol all in a one week span. The music fits the film well, but it would have been nice to have had some more kid-friendly tunes on there. That said, the CD's first single release, "Accidently in Love" by the Counting Crows, is upbeat and fun. Characters also break out into song a few times throughout the movie, including another show-stopping closing number from Eddie Murphy's Donkey.
Dreamworks' Shrek 2 is another fun family film that has something for all ages. It works perfectly well for children, and adults can enjoy an added layer that will go right over younger audiences' heads. Every aspect of the first is present in the second. After a disappointing trailer that had me wondering if this sequel was going to tarnish the reputation of the first, I can happily say that the funniest material is not in the trailer and that 92 minutes have never gone so quickly in my entire life. It's rare that a sequel can outdo its predecessor, but in this case, it comes pretty close in some areas and surpasses it in others. There was never a question in my mind that this movie would earn a ton of money â€" that goes without saying. What doesn't is that it's a fantastic movie for audiences of all ages. So even though ultimately my recommendation will mean very little, take your family to see Shrek 2 and be sure to stay through the credits for an extra bonus. Highly Recommended.
Mark McLeod has always loved film. In addition to his roles with ShowbizMonkeys.com, Mark also works on many film promotion projects in Vancouver, BC, through his company, Mark McLeod PR.
Search SBM Archives