Review: The Notebook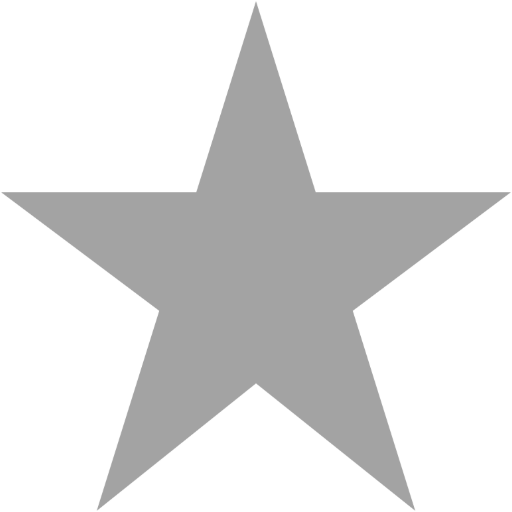 Posted by: Mark McLeod // June 25, 2004 @ 11:59am
Noah (Ryan Gosling) was a country boy. Allie (Rachel McAdams) was from the city. The two lived very different lives and under normal circumstances probably never would have met. Noah, a man of extreme simple pleasures, worked at the lumber yard for 40 cents an hour, while Allie went to a fancy school, had all of life's amenities, and summered in the small town of Seabrook, North Carolina. As luck would have it, though, they met the night of the carnival. For Noah, it was love at first sight but Allie wasn't so convinced. However, his laid back and interesting courting approach eventually won her over and the two began a whirlwind summer romance that continued despite their obvious differences. Noah was poor and Allie was rich, and that led to numerous differences and an almost daily series of arguments, but at the end of the day they always ended up together. Adding to the pressure was the disapproving nature of Allie's mother (Joan Allen), which led to the two of them breaking up one late summer night. Instantly, Noah realized his mistake, but it was too late as she was gone forever and he'd have to move on. Not willing to let go, he wrote her for an entire year, but when his letters went unanswered he gave up hope. Noah went off to war and after seven years abroad he returned home to the small town, purchased his dream house, and went to work on restoring it. Allie had spent the past few years in college and as a nurse's helper to aide the war effort. It's here where she met Lon (James Marsden), a solider she nursed back to health. He meant everything to her and the two were set to be married. This all changes when she sees Noah's picture in the paper. Looking for closure, she heads back to see if he's okay. The two reunite and share some special times, but with her impending marriage Allie has to make some tough decisions. Is Noah her soul mate or simply just her first love?
New Line Cinema's The Notebook is the sum total of a lot of work to bring writer Nicholas Sparks' award-winning/best-selling novel of the same name to the big screen. The film rights were optioned back in 1996 and now after a series of production starts and stops, this wonderful heartwarming story of everlasting and undeniable love has finally reached the big screen. Nicholas Sparks, whose other novels include "A Walk to Remember" and "Message in a Bottle", is a master of the romantic story that will touch the hearts of all who read it (or in this case view it). There are few authors who can capture such true romance within the pages as well as Sparks. Although I had some reservations about the movie version of A Walk to Remember, the story was in essence about love in its purest and rarest form. Love can overcome obstacles but all too often things get in the way of that happening.
Director Nick Cassavetes, whose last film was John Q (which I didn't care for much at all due to its overly manipulative and forceful preaching) fares much better here with The Notebook. He's able to take the story of Noah and Allie and carry them through a number of powerful scenes with complete and utter competence. Although the ending of the film is inevitable from the get-go (after all this is a romantic drama), Cassavetes handles Nicholas Sparks' characters and makes the audience like them and want to root for them. It becomes more about the journey than the resolution. Cassavetes also handles the parallel-running stories better than some directors, as although the bulk of the film occurs in the 40s, the film is told in present day by two older versions of two of the film's characters played by Gena Rowlands and James Garner. By presenting the film this way, it adds a second layer to the romance, and although we know that two of them end up together, we aren't sure until later on in the film who ends up with Allie. Marsden's rich army brat or loveable and kind-hearted Noah.
Part of what makes The Notebook such a magical tale of everlasting love is the performances and chemistry between Noah and Allie, played by Canadians Ryan Gosling and Rachel McAdams. Although unknown to them until filming, they were both born in the same hospital in Ontario. Is this connection a coincidence? I think it might be, but the two have amazing chemistry and from their performances here will likely become big stars. Gosling has been under the Hollywood eye for the past number of years, appearing in very strong roles from The Believer to The United States of Leland, and everything in between. McAdams first exploded onto the screen in The Hot Chick and has recently been seen as Regina George in the huge smash hit comedy Mean Girls, which unlike most April releases can still be found at many first run theatres. Together, Gosling and McAdams light up the screen, reminiscent of the best romantic couples of the period in which this film is set. Turning the tables on the youngsters, we have James Garner and Gena Rowlands, two legendary stars who play the older versions of two of the film's characters. Garner has done better work, as has Rowlands, but both are highly enjoyable in their limited moments throughout the film, and at the conclusion each of them handles their big scenes like the seasoned vets they are. James Marsden fares well in his limited scenes as one of Allie's suitors and Joan Allen gives a tour de force performance in one of the film's most touching moments.
The Notebook delivers just what fans of the novel expect it to â€" a warm motion picture that tugs at the heart strings and is sure to cause even the most unemotional of movie fans to cry. Sure, it's manipulative to a degree, but it's a strong portrayal of the concept of everlasting love. Nicholas Sparks' book has captured readers from many countries, and now those readers can see the on-screen versions of Noah and Allie. It's not a perfect film, but despite its flaws, director Nick Cassavetes has assembled a motion picture that tells a story that everyone can relate to. It's well constructed and acted, and is a film that's sure to spark sales of Kleenex. This movie is better than it should be, given the trailer that makes me sick to my stomach with its annoying voice-over â€" the opening line of which makes up most of the first lines of this review. If Ryan Gosling and Rachel McAdams don't become stars because of this picture, then there is something wrong with Hollywood. It's predictable to a point, but the pages of this notebook are filled with love, and like the Beatles said, "all we need is love". Recommended.
Mark McLeod has always loved film. In addition to his roles with ShowbizMonkeys.com, Mark also works on many film promotion projects in Vancouver, BC, through his company, Mark McLeod PR.
Search SBM Archives