Review: Garden State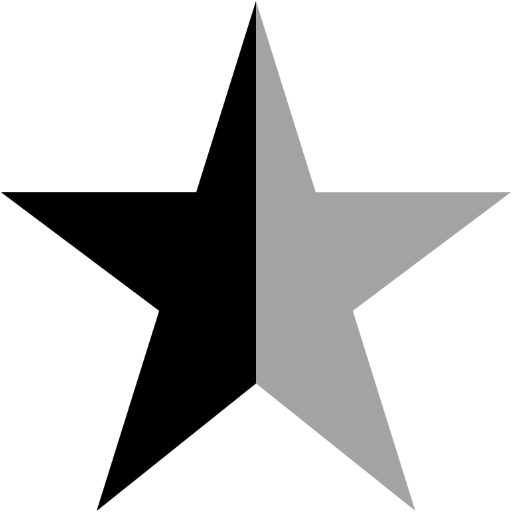 Posted by: Mark McLeod // July 30, 2004 @ 11:59am
In many ways, Andrew Largeman (Zach Braff) is your just your typical struggling actor in Los Angeles. Graced with minor success in a TV movie where he played a mentally challenged football player, he's currently doing what every out of work actor does and that's waiting tables. He is generally unhappy with his life and is not sure what exactly he wants to do. He exists in many ways in a coma-like state until one day he receives a phone call from his doctor father Gideon (Ian Holm), who tells him about his mother's passing and the upcoming funeral in his home state of New Jersey. Andrew hasn't seen his father or friends for over 9 years and this trip proves to be a difficult one for him to take. Once he arrives home, it's clear that his father wants to discuss some of the issues that have kept them from being in touch but to Large (as his friends call him) it's clearly a time to reconnect with his friends, some of which he hasn't seen since high school. At the funeral he meets up with Mark (Peter Sarsgaard), who's currently employed as a grave digger and still lives at home with his mom (Jean Smart), an older woman that just so happens to be dating Tim, someone from her son's class and performer at the local Medieval-themed restaurant.
Large continues to try and reconnect with his old friends, but quickly finds that while one of them has struck it rich by making a silent form of Velcro, much like himself, none of them have found their place in the real world. Off his medication for the first time in a long time, he begins to see things more clearly, which is helped by a chance meeting with a beautiful girl by the name of Sam (Natalie Portman). Large and Sam instantly connect as the freesprited woman and the self-admitted pathological liar meet in a doctor's office waiting room. Before long, she introduces him to her quirky family including her brother (an African-American), mom, and world's longest hamster cage. Not everything is as it seems with Sam, though, as she too has her fair share of dark secrets and reasons for her carefree and almost uncontainable energy and spirit. With her by his side, Large begins to realize that perhaps all this time the medication has been doing the exact opposite of what he needed.
Garden State is a motion picture that's trailer has been making the rounds for a number of months and the buzz on the Internet and in film circles has been quite high. The film's marketing campaign, which should ramp up towards its wide release in mid-August, has so far been very minimalistic with the trailer set to the beautiful melody of The Postal Service's "Such Great Heights" and giving away very little if any of the actual plot of the film. Based on the trailer and the buzz surrounding the film and its director Zach Braff at the Sundance film festival, Garden State quickly shot its way up on my must-see list. Still, going in, I knew very little about the film itself other than the fact it contained a number of highly talented young thespians and was bankrolled entirely by Braff himself, using his earnings from the first season of Scrubs. There was just something about the title, the story idea, and the casting that made this film stand out in a list of about twenty others. Luckily, my expectations were met and surpassed, something that only happens a handful of times per year, if that. Garden State is truly a wonder of both comedic and dramatic filmmaking, and to come from a first-time director makes it even that much more of an accomplishment.
Zach Braff, best known to audiences as J.D. (John Dorian) on Scrubs , is the driving force behind all aspects of Garden State. A triple threat, he's written, directed, and stars in the film's lead male role. Obviously a labor of love for the young man, it's a unique piece of filmmaking that defies many of the unwritten rules of the Hollywood studio picture. Braff has abandoned the typical three act structure, where key events occur every X number of minutes, and has told a story about a man who's simply coming home and reconnecting with people he once knew, and in the case of Sam (played by Natalie Portman) forming a new and interesting relationship that will help him open his eyes to the world around him. Braff's screenplay talks at length about the journey that many twentysomethings go on when they begin to realize that what they are doing with their lives just might not be what they actually want to do. At the same time it's taking us through a change in the character of Andrew Largeman, it also shows how his presence affects those around him, including his father and most notably Sam, who are changed just by his actions. It really is a film about the various journeys and interactions that occur when a tragic event brings people together who under normal circumstances would never cross paths with one another.
Garden State is a character-driven film and aside from its tremendous screenplay, a lot of the film's success comes from the people who become these characters. Cast by A-list casting director Avy Kaufman based on suggestions by Zach Braff, they have assembled a very talented cast of young actors. Zach Braff is an actor whose work on one of the funnier sitcoms on television, Scrubs, hasn't gone unnoticed, as J.D. is a quirky, likeable character that's just a bit off the wall. Here as Large, he gives a more restrained performance. At the beginning of the film, Large is in a drug-induced trance and as the medication begins to wear off, he begins to feel more and become slightly more open to his surroundings. Braff captures this well, starting off very rigid and lightening up ever so slightly as the film progresses. Playing the exact opposite to Braff is Natalie Portman, who appears in far too few films for my liking. Portman's Sam is like an uncontainable burst of energy, a beautiful rainbow that lightens up even the darkest room. Portman is so likeable in everything she does, but this is some of her best work since Beautiful Girls and The Professional. Sam is quirky and off the wall, but has a heart of gold that just makes every guy fall in love with her. It also helps that the character is so fully written and developed with a back story, which is so unusual for a male-written girlfriend-type part. Peter Sarsgaard, from Boys Don't Cry and the little-seen Shattered Glass is also strong in his limited scenes as Mark, a well-meaning friend who too has yet to really find his purpose in life.
As the character Sam says in the movie, "You gotta hear this one song, it'll change your life, I promise you...", the music in Garden State plays an important role in and amongst itself. It's almost as if the music is it own character. Each and every moment is underscored by an appropriate piece that not only adds to the emotion of the scene but makes for an improved viewing experience. Since the film had a limited budget, getting the rights to some of the music proved difficult as artists like Coldplay and Simon and Garfunkel don't exactly come cheap. Luckily for Braff, once the artists saw the rough versions of the scenes in which their songs would play, they came on board, allowing for the film's soundtrack to play out just as Braff had hoped. Unlike the current trend in Hollywood to go all top 40, Garden State is set to a mixture of contemporary folk rock artists as well as classic songs from the past. Remy Zero, Iron and Wine, and The Shins are alongside Coldplay and Simon and Garfunkel. Rarely in the film's nearly 103-minute running time is there ever a wrong note, musically speaking. Just like in the movie's trailer, music is used to convey emotions that dialogue cannot.
Garden State received a lot of buzz at Sundance for a reason. It's a damn good movie. At times it's a drama and at others a comedy. Zach Braff has made himself a film to be proud of. Intensely original, while decidedly small in scope, it tells a strong story through the eyes of two very different characters who connect because of a chance encounter in the Garden State. Featuring some of the most realistic and smart dialogue I've heard yet this year, and some of Natalie Portman's best work in years, the film is also set to a beautiful and haunting soundtrack. Garden State is a film that a lot of people my age (early 20s) can relate to and details the feelings that people like myself often go through. U.S. distributor Fox Searchlight made a wise move at Sundance and has shown with Garden State and last year's August release Thirteen that they are willing to make and release strong programming for younger audiences, who want smart and thought-provoking films and not just the normal Hollywood tripe. It would not surprise me that come December, Garden State makes my ten best list. Everything about Garden State is a pleasure and a joy and one I can't wait to make a return visit to during it's upcoming theatrical release.
Fox Searchlight will release Garden State on July 28th in New York and Los Angeles and August 6th in select cities. For a full theater listing on when you can catch Garden State in your area and for an interesting blog from director Zach Braff, make sure to visit the official website below.
Mark McLeod has always loved film. In addition to his roles with ShowbizMonkeys.com, Mark also works on many film promotion projects in Vancouver, BC, through his company, Mark McLeod PR.
Search SBM Archives