Walkey Talk: I Heart New York
Posted by: Mike Walkey // February 13, 2011 @ 7:08pm
While I was living in New York City, I once asked a native Long Islander what the dating life in Manhattan was like. He told me it was horrible. To him it was virtually impossible to meet people. One would believe it would be easy in a city that large, but according to him, nobody trusts anyone and the few you might find willing to get to know you are too busy to find time to do so.
How could this be? I thought New York was the most romantic city in the world. A horse carriage ride in Central Park, ice skating in Rockefeller Center, the view from the Empire State Building -- how could anyone resist these romantic images? However, I had never been to New York before then. How did I come up with these images? I learned them in the movies.
So what if Hollywood provided me with a romanticised view of the Big Apple. I love New York and get chills every time I see a movie set there. There are so many things about New York City that are romantic, many of which have been immortalized in movies. Here's a list of a few of my favourites.
Cue George Gershwin's Rhapsody in Blue:
What's romantic about New York City?
FIFTH AVENUE
Breakfast at Tiffany's (1961)
Our modern day romanticised view of Manhattan was forever shaped from the era marked by the years 1952-63. Paintings, jazz, poetry and pop music. Tennessee Williams, Elia Kazan, Jack Kerouac, and Andy Warhol. The contemporary world of pop culture will have forever been influenced by this period. And smack dab in between Marlon Brando screaming "Stella!!" and Bob Dylan plugging in, was an enchanting beauty in a little black dress taking a morning stroll up Fifth Avenue, only to stop in front of the window of the world's most famous jewellery store.
A CARRIAGE RIDE IN CENTRAL PARK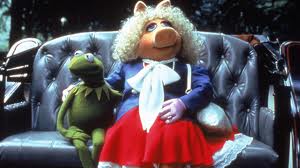 The Muppets Take Manhattan (1984)
No tourist can resist this NYC staple. Kermit and Miss Piggy rekindle their relationship during a ride fashion accessory supplier and reminisce about the days when they were young.
ICE SKATING IN ROCKEFELLAR CENTER
Serendipity (2001)
Love stories need a great meeting place and there's nothing more picturesque (or romantic) as Rockefeller Center under an evening snowfall.
THE CORNER DELI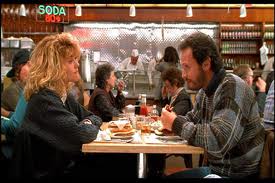 When Harry Met Sally (1989)
The Big Apple is not just a pretty face. She's got character too. And if the walls could talk at Katz Delicatessen, they'd scream, "YES! YES! YES". Or maybe, "I'll have what she's having."
THE NYPD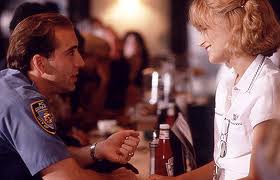 It Could Happen to You (1994)
There's nothing like a man in uniform. Nic Cage (nicely under acting for a change) Bvlgari Jewelry plays an awe-shucks Jimmy Stewart –type good Samaritan cop who tips a waitress (Bridget Fonda) a lottery ticket that ends up winning $4 million in this likeable Frank Capraesque rom-com.
THE RAIN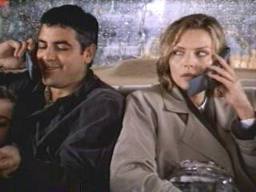 One Fine Day (1996)
The City is not only sexy but sophisticated. Who better to model trench coat chic than two of the most beautiful people on the planet.
TRAINS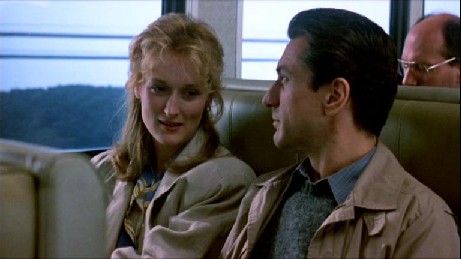 Falling in Love (1984)
Public transit is not normally very romantic. Sorry bus riders. There is one major exception – trains. Many a great love stories feature trains as a character. In this Brief Encounter love story, Robert De Niro and Meryl Streep fall in love while making the commute to work.
THE EMPIRE STATE BUILDING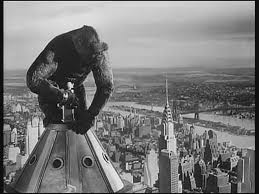 King Kong (1933), An Affair to Remember (1957) and Sleepless in Seattle (1993)
The skyscraper is so romantic it's the focus of three great love stories. Love can make you do irrational things, like climb 102 storeys to profess your affection.
MUSEUMS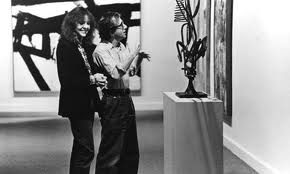 Manhatten (1979)
Is there a better first date than a museum? Walking and talking and encountering nothing but great conversation pieces. New York's got a plethora, most notably the Guggenheim featured in Woody Allen's Valentine to his city.
If you don't have someone to curl up with tonight, curl up with one of these romantic New York favourites.
Happy Valentine's Day.
Tags: Walkey Talk, New York, Valentine's Day, Breakfast at Tiffany's, Serendipity, When Harry Met Sally, Sleepless in Seattle, Manhattan, An Affair to Remember
Related Posts
Search SBM Archives