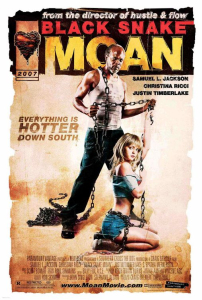 Review: Black Snake Moan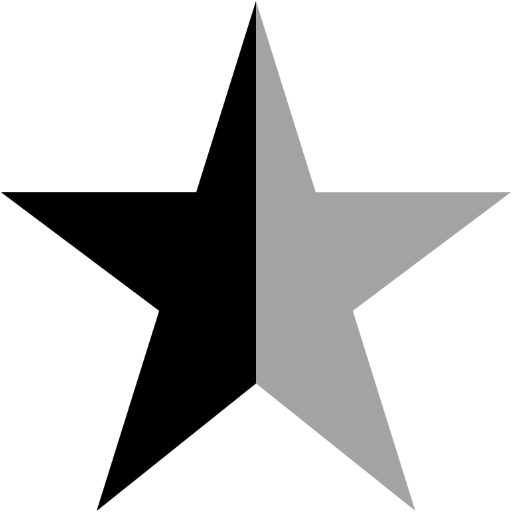 Filed under: Reviews
There have been many films about redemption and how one character has to sacrifice so much to find that grace we all desperately seek. Black Snake Moan is sort of about that, except two people turn to each other to find that hidden grace.
Black Snake Moan stars Samuel L. Jackson as Lazurus, a troubled bluesman who is suffering from a loss of faith. Lazurus has recently had some rather serious personal problems and now likes to keep to himself. Laz's world shatters when one fateful day he finds Rae (Christina Ricci), a half-naked girl who has been beaten and left for dead by the side of the road.
Laz nurses Rae back to health, but the more he learns about the young woman the more he sees her wild, tortured, and sinful ways. Could this girl be that test from God that Laz is looking for? And is Laz up to the task of saving this young woman from herself? And what is the chain for?
Black Snake Moan is not the kind of film you really think it is. The advertising campaign and much-debated "chained up" sequence really take away from what the film is really about. It's about being saved, if not in the faith of the church, then possibly in the faith in someone to lean on. Some of us have found that special someone to lean on, while others are just ships passing through an ever-thickening fog.
I have to give Christina Ricci credit for once again putting her whole acting career on the table for a role. I thought she was bold in 1998's The Opposite of Sex and 2003's Monster, but this one role might be her bravest to date and her best performance to date. Little Wednesday Addams has grown into quite the accomplished little actress. Some child stars just fade away and end up wanted by the police, but Ricci turns all that on its ear and reaches for new heights.
You can't talk about this film without mentioning Sam Jackson, too. Jackson does horrendous movies like Snakes on a Plane, The Man, and Freedomland, and much like his character we lose faith in him. Then, once again, he finds a way for all of us to praise him once more. Jackson is probably one of the hardest working talents in Hollywood, and he does his magic in both bad and good films alike, so why hasn't someone noticed?
I liked Black Snake Moan mainly because it was a return to the cerebral side of characters, and no matter how much the script beats them down, we still keep cheering for them. But not those fake cheers like you do during a film like Coach Carter. That was a Sam Jackson film too, wasn't it?
I also loved how much the actors had faith in their director. They had to have faith because of the grueling things he must have put them through.
This film is an emotional journey you won't soon forget. (4.25 out of 5) So Says the Soothsayer.
Tags: Black Snake Moan, Samuel L. Jackson, Christina Ricci
Related Posts
Search SBM Archives