Blu-Ray Review: The Avengers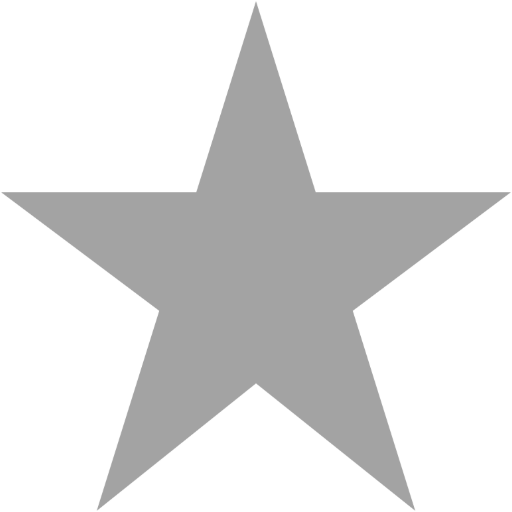 Filed under: Reviews
Earth's mightiest heroes defeated their box office adversaries this summer and now Marvel & Disney are back crush their home video completion with The Avengers on Blu-Ray. And much like the Avengers themselves there are many different options to choose from when deciding which version to add to your personal movie library. Being both a movie fan and a big time comic book geek that where I come in to help make that choice easier.
The Film:
Marvel's The Avengers became this summer's this year's biggest box office sensation for a reason. On top of its finical success the movie almost across the board critically has been regarded as "the best superhero movie of all time". Which ten years ago may not be that bold of a statement but in today's superhero saturated movie landscape is a huge accolade. With or without being in 3D the film looks and sounds phenomenal in Blu-Ray HD. Combine those aesthetics with the high quality story telling director Joss Whedon assembled (see what I did there?) and you have a film that has tremendous re-play value worthy of a spot in any film fan's home video library.
The Special Features:
The special features included on The Avengers' Blu-Ray are little hit and miss. Joss Whedon is the lone contributor on the audio commentary track; which isn't all that surprising considering how busy all the film's stars probably are. Joss hams it up during the commentary quite a bit, which makes a one person commentary enjoyable when it had the chance of being very dry. He gives little tidbits about the film like S.H.E.I.L.D.'s Hulk cell that Loki was imprisoned in was actually an 18 ton working set piece (crazy), or that the jet inside the Helicarrier that the Hulk smashes was the same jet they used in True Lies. Joss also goes scene by scenes and adds some backstory to what is missing, what got cut, and could have been, which later helps make sense of the 15 minutes worth of deleted or extended scenes. Stuff like lots of additional stuff with Cap watching old WWII propaganda films with him in them, him adjusting to this new time, Stan Lee's original cameo before it got cut, and Hill and Fury butting heads.
The behind the scenes featurette this is the only real disappointment out of the whole package. Some of the behind the scenes stuff and the gag reel had already been released online months ago to help hype up this home video release. However for a film that was years, or even decades, in the making there only was 14 minutes worth of behind the scenes material. There were a number of things Marvel and/or Disney could have included from a detailed making of documentary, concept art/animatics, promo trailers, or a comic book history of the Avengers. The first Iron Man Blu-Ray did a historical introduction for that for their characters, as well as all those other special features, so it doesn't make sense why Marvel/Disney didn't put more achieve material into this release. This problem however might be a regional issue with the Disney Second Screen app. Much like the app Disney released for Tron: Legacy's Blur-Ray, The Avengers has a Second Screen app that, if matched up with an iPad or iPhone, gives the viewer at home access to additional material on their deceives during the film. The Second Screen app for The Avengers Blu-Ray (as of the time of this review) is only available in the US iTunes online store, not here in Canada.
The only other bonus feature included on this Blu-Ray is another one of Marvel's One-Shot short films. Since Clark Gregg's Agent Coulson is no longer with us in the Marvel universe [if you are a fan that shouldn't be a spoiler for you] Agent Sitwell, played by Maximiliano Hernández, takes over for the latest short entitled "Item 47". Out of the 3 Marvel One-Shots this one you can skip as it doesn't add to the continuing story and isn't really that funny for that matter.
The Different Versions/Packaging:
Like most major home video releases, there are multiple versions, packages, and/or special editions. These different options usually range from the average fan – to – collectors – to hardcore fanboys that don't mind breaking the bank. The Avengers gives consumers every single one of those choices with 5 different editions* to choose from. Starting from the single DVD copy (who still buys DVDs come on?), Blu-Ray/DVD combo pack, 3D/Blu-Ray/DVD/Digital Copy version, and lastly 2 other special editions depending on if you can find them. Those 2 being a Best Buy gift set and the massive limited edition Marvel 10 Disc, six film, 'Phase One' Boxset. The Marvel Studios 'Phase One' Boxset's packaging however is currently tied up in a legal battle as of the time of this review, so those hardcore fanboys are waiting in pre-order limbo until the matter is resolved.
For the purpose of this review (that's how I'm justifying my purchase) I opted to get the Best Buy Gift Set. If you don't mind spending an extra $25 the Best Buy Gift Set comes with the 3D/Blu-Ray/DVD/Digital Copy version with an additional digital copy on the inspired soundtrack. As well as a 208 page Avengers comic character guide, mini poster, $30 gift card to "Sideshow Collectibles", and bitchin case that lights up. I know whats going on my mantle... whenever I get a mantle.
The Verdict:
Regardless of which version you decide to get The Avengers is a must have for any movie collector, film fan, comic book geek, or all the above to own. There are some added perks to Best Buy version, like the 208 page character guide and the $30 gift card, but if that is too pricey I recommend going for the one step down version. Even if you don't have a 3D TV having a digital copy to take on the go is worth it. When buying a film of any kind for one's movie library the film has to have some level of re-play value to it. Considering the box office numbers this summer half the world saw The Avengers twice or more this movie has that re-play value and then some. If for some reason you need any more convincing you can check out my original review [here] or fellow Showbiz Monkey critic Tony Hinds' review [here].
Follow Andrew on Twitter
Tags: Joss Whedon, Robert Downey Jr., Chris Evans, Chris Hemsworth, Samuel L. Jackson, Scarlett Johansson, Jeremy Renner, Mark Ruffalo, Tom Hiddleston, Avengers
Related Posts
Andrew Burns loves film and comics, and can be found writing about when those worlds converge. You can follow him on Twitter at @myAndrewBurns.
Search SBM Archives