TIFF Red Carpet: "Double Scarlett" day
Filed under: Festivals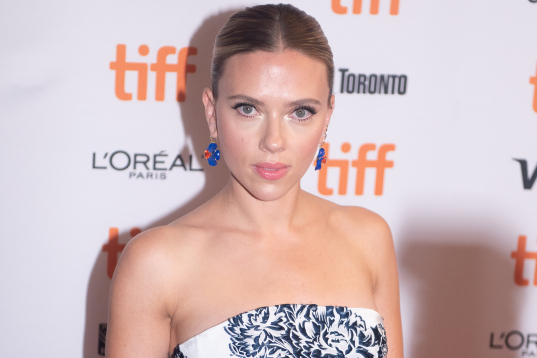 Scarlett Johansson did double duty on the red carpet at the Toronto International Film Festival Sunday, on hand for her films Marriage Story and Jojo Rabbit. Photographers dubbed the day "double Scarlett," and so many shooters signed up to fill the pit at Jojo Rabbit that TIFF's media team sent out a last-minute plea for everyone to bring their ladders (necessary for those in stuck the second or third layer of photographers).
Below, Johansson in a black and white dress for her Marriage Story matinee (with Adam Driver and Ray Liota), and a silver number for Jojo Rabbit that evening (with Stephen Merchant, and Alfie Allen, Roman Griffin Davis, and director Taika Waititi).
Tags: TIFF19, TIFF 2019, Toronto International Film Festival, Scarlett Johansson, Marriage Story, Jojo Rabbit
Related Posts
Sharilyn has written on comedy, television, and film for publications such as The Toronto Star, The A.V. Club, and Vanity Fair, as well as on CBC Radio. You can follow her on Twitter at @sharilynj.
Search SBM Archives