Blu-ray Review: TRON & TRON: Legacy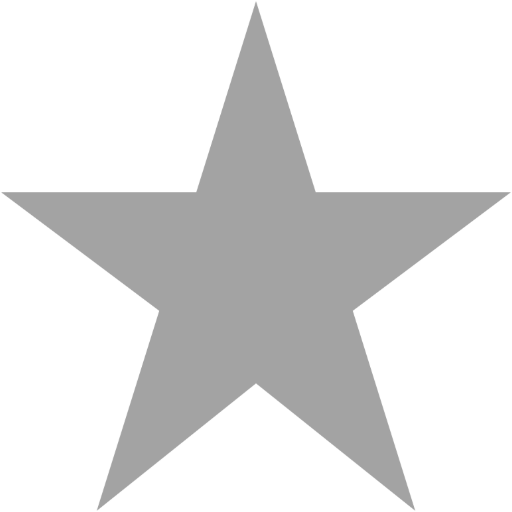 Filed under: Reviews
Make sure you've got the popcorn popped, a soda in hand, and a comfy seat, because once you enter the grid you won't want to leave. Disney brings the ultimate movie experience right into your living room -- with or without 3D glasses -- with TRON & TRON: Legacy in the 5-disc box set, and it does not disappoint.
The 5-disc box set is only one of many versions you can choose from if you decide to pick any of the TRON films. There are 7 different editions to choose from, ranging anywhere from the single disc DVD edition to the 5-disc box set edition that includes a replica identity disc that lights up (for all you hard-core programmers and users). So if you don't happen to be a special features junkie like me, or don't want to fork out the big bucks, it's nice that you have some choices rather than it being all or nothing.
For all you TRON lovers, here is a review of the 5-disc 2-film edition (without the replica identity disc). First thing's first, you don't have to worry about this 5-disc box set meaning 1 disc for the movie and 4 nice-looking coasters. Disney made sure to reward those who decided on this edition with some excellent special features for both films, as well as a very innovative new type of special feature called 'Disney's Second Screen'. I'll get back to that a little bit later, but this TRON double feature breaks down like this:
Disc 1 = TRON: Legacy in 3D Blu-ray
Disc 2 = TRON: Legacy in 2D Blu-ray + all the special features for that film
Disc 3 = TRON: Legacy in regular DVD + a handful the film's special features
Disc 4 = TRON: Legacy on digital copy for your computer or other portable device
Disc 5 = TRON (1982) in 2D Blu-ray + all the special features for that film
TRON (1982) on Blu-ray:
If you are like me or the rest of the target audience for the sequel you probably weren't born yet and didn't grow up watching this original cult-classic film. Seeing the film again years later it obvious that TRON, in all aspects, was ahead of its time. Although parts of the film still look like an 80s screen saver, the nostalgic part of me is happy that they only polished up the colours, and resolution, and not change anything else in its transfer to the Blu-ray medium. Changing or adding any scenes with updated effects and graphics tend to take away from the original feel of the film (ei. the Star Wars special editions). But that's whole different debate in its self.
Of course certain aspects of the film stick out when watching a film like TRON, that's now almost thirty years old. Like the scene after Flynn, Tron and Ram have just escaped from the light cycle arena where they find some kind of digital drinking water that the three start getting energized from. Watching it the scene today it plays totally different, making the characters seem drunk and silly. However, for the most part in my opinion this cult-classic film has aged well (or as well as can be expected).
TRON's Special Features:
The special features for this Blu-ray version of the original TRON film are a combination of new featurettes and older ones from 2002 DVD release. Most of the special features are from the 20th anniversary edition so, like the film, the bonus material is a little dated. I mean one of the people interviewed during the 'making of' related the film's old CGI effects to the state of the art effects they were using "today" during production of Monsters Inc., and that film is ten years old. That being said I'm still happy that Disney at least included these features and audio commentary rather than just solely transfer the film on to Blu-ray and being done with it.
For the new bonus materials there is a brief look back at the TRON phenomenon and mini-documentary called 'Photo Tronology'. During this mini-doc the original TRON director Steven Lisberger and his son discuss TRON production stories over old concept and production stills at the Disney archives. Lisberger reveals some interesting secrets like how the film was shoot in black and white and then the film's trade mark neon colours were added in post. Explaining the reason they had to use hockey helmets because it was too difficult for the colouring artist to map their hair.
TRON: Legacy on 2D Blu-ray:
Like it's predecessor TRON: Legacy onscreen and in high-def is unlike any movie screen you've ever seen before. I'm still a little behind the times, being without a 3D TV, so I wasn't able to review that version of the box set. But after watching TRON: Legacy in it's gorgeous 2D Blu-ray HD format it doesn't really matter because it still looks damn good. The benefit of watching a film such as TRON: Legacy at home, rather than in the theater, is depending on the quality of your HDTV you are able to see all the amazing crisp details in every single frame. Personally I have a very quality HDTV (minus the 3D) and after re-watching the film in the highest resolution possible I consider it a crime TRON: Legacy was never even nominated for their amazing work in art design, set design, cinematography, costumes or from any number of their dazzling effects. If you have any kind of half decent surround sound system to go along with your HDTV the Blu-ray 's crystal clear sound is the icing on the cake when listening to TRON: Legacy's brilliant sound design. As well as the wicked Daft Punk score.
TRON: Legacy's Special Features:
I'm a special features junkie so personally I would have liked a little more behind the scenes material and footage, but it has a decent amount for the average viewer at home to enjoy. First thing to point out is a great group of mini-featurettes, created solely for the home video release of TRON: Legacy, acting as both a prologue and an epilogue to the film. Very cool material because actors from both films reprise their characters making the continuity of the bonus footage mesh great with both films. From the look the epilogue's scenes it seems like this is Disney's own unique way to create more buzz for their franchise and hint at a possible third installment for the TRON universe. Seeing the scale and quality of these small scenes (again made only for home video) I was impressed that Disney didn't mind investing some more money into their movie. Especially being after the theatrical release is over and they already got all their box-office money months before.
As far as the other special features on the disc go there isn't much else compared to the amount of bonus material from the TRON (1982) Blu-ray disc. There are a couple of interesting mini videos about how the sequel came to be, assembling the cast, and a sneak peek at a cool new animated series called TRON: Uprising that's coming soon. Looks like I'm going to have to start watching Saturday morning cartoons again.
TRON: Legacy does lack in the audio commentary department (having none) but redeems itself with an extremely innovative new feature called 'Disney's Second Screen'. This second screen acts as a visual form of an audio commentary. The way the second screen works is you can sync the film with your laptop or iPad (no other tablets) and it allows you to scroll through thousands of pre- & post-production images, 360 degree rotating virtual models, alternate & behind the scenes camera angle video clips, and concept art drawings of the film as you watch the movie. So for example during a short scene like Sam Flynn jumps off the Encom tower you can view the original sketches of how the stunt was visualized, an animatic simulation of the stunt, and the original footage shot in front of the green screen, all on your computer device while still watching on your TV.
The negatives on using 'Disney's Second Screen' on a film like TRON: Legacy is there is almost too much look through during a second screen viewing. To look at every signal image, clip, or animatic during the film you would probably only be able to watch about 5 minutes during it's 2 hour running time. Fortunately there is an offline mode where you can view all the bonus material without having to sync this feature with the film and explore everything at your own pace. The concept is a great idea but I believe the only multitasking you should be able to do during watching a movie is scarfing down popcorn or junior mints. As of right now it looks like only Disney is using this new home movie element, being only available on the new Blu-ray re-release of Bambi as of right now. Also it seems like this second screen feature is only geared toward the Apple users being that it only works on an iPad or a laptop with iTunes. A possible reason for this may be because of the product placement in the first film being that most of the computers seen in the original TRON were Macs, but a more likely scenario is Disney and Apple having an exclusive deal because of their history with Pixar. Looks like Steve Jobs owns part of Encom.
The Verdict:
For your money, there probably isn't a better looking film to have in your Blu-ray library than TRON: Legacy. From the vivid ribbons of light streaming from the iconic light cycle battles to the grand geography of the illuminated cold steel architecture of the grid, every image in this film is nothing short of a visual masterpiece. The crisp images are only amplified now being on Blu-ray. Also, being able see the visionary 1982 film that made the sequel possible, and in its finest form on Blu-ray, the original TRON is a great way to round out the box set. Even after using the digital copy to transfer to my smartphone, I only ended up using 3 out of the 5 discs, but I still would recommend the 5-disc box set. If you are like me and only have a 2D HDTV right now, its nice to know you don't have to re-buy the same movie if you ever decide to upgrade to a 3D HDTV. Because lets face it there are those suckers out there who re-buy movies they already own just so they can get the special editions. ....I know because I'm one of those suckers.
END OF LINE...
Tags: TRON, TRON: Legacy, Steve Lisberger, Joseph Kosinski, Jeff Bridges, Bruce Boxleitner, Garrett Hedlund, Olivia Wilde, Daft Punk, Disney
Related Posts
Andrew Burns loves film and comics, and can be found writing about when those worlds converge. You can follow him on Twitter at @myAndrewBurns.
Search SBM Archives