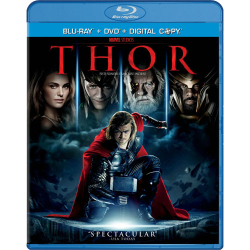 Blu-ray Review: THOR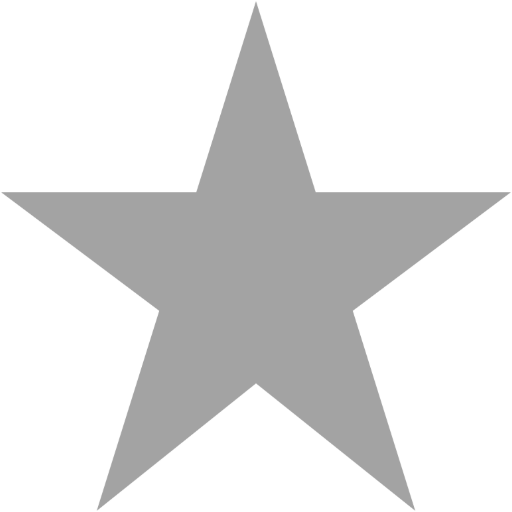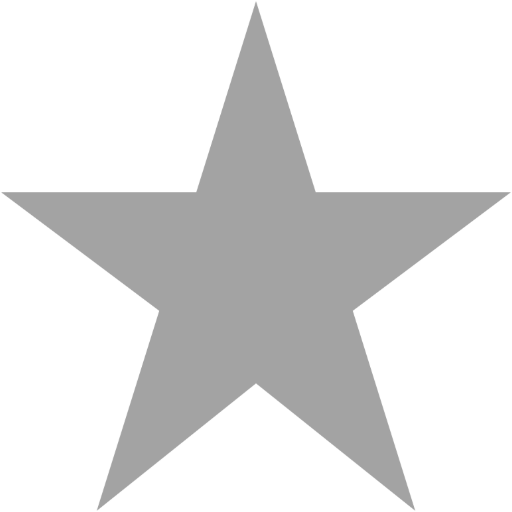 Filed under: Reviews
With a mediocre summer movie landscape filled with tired pirates, repeat bachelor parties, an unfunny fighter pilot wearing jewellery, rusty scrap metal in slowmo, and bland cowboys & aliens, there was an unlikely film about a Norwegian legend and a rainbow bridge that hammered out all that competition; and now its available for your home entertainment viewing pleasure. This past summer's best flick of the season (my humble opinion at least) and it's favourite Asgardian deity takes the Bifröst from the big screen to Blu-ray in THOR.
My apologizes for the over use of comic book terms but any chance I have to geek out over something this Marvel-ous I do so. Terrible puns aside, Marvel expands their film universe to other realms in High Definition with THOR as it's director, Kenneth Branagh, provides nearly all of the Blu-ray's special features.
The Film:

I may not have seen every film that out this past summer but I stand by my earlier assessment of THOR being at the top of them all. THOR works on multiple levels for audiences of every type bringing a little bit of everything to this character's big screen debut. The perfectly cast Chris Hemsworth takes this would be summer popcorn flick and turns it into a hilarious comedy, a tragic family drama, on top of the obvious action packed blockbuster fun. With added excellence from a supporting cast and crew, that rivals most Oscar categories, THOR is the total package for whatever kind of entertainment you are in the mood for.
The Special Features:
For being introduced into a whole new side of this massive Marvel universe I was expecting some bonus material worthy of the god of thunder. THOR on Blu-ray does have the standard audio commentary, featurettes, and deleted scenes most Blu-rays do but it seems like lots of material was excluded for some reason.

There are 7 different small featurettes that go into the making of the film that show a massively impressive undertaking in them creating actual sets for both the grand world of Asgard and the entire New Mexican town in the desert . Most modern movie making of films these of this scale are done by the aid green screen and CGI post production so after watching these featurettes its more impressive to see. The problem with these 7 part features is that they only deliver a small taste of behind the scenes content as 6 of the featurettes are roughly only three minutes apiece.

Typically audio commentary may not be the easiest bonus feature to sit through on Blu-rays or DVDs but director Kenneth Branagh's voice over is full of great insight for the film. However, having only Branagh on the recorded commentary has its pluses and its minuses. If you are actually someone who enjoys listening to these commentaries it all depends on your point of view. Having Branagh by himself talking over the film there are zero interruptions and practically no stories unrelated to THOR. On the other hand if you are one of those who likes hearing that sometimes humorous back and forth banner or separate personal stories from multiple cast and crew member's commentary you are out of luck. Branagh's commentary maybe a solo one but it does remain interesting all the way through. He gives a lot of insight about how certain artistic decisions were made and explains how the majority of the world of Asgard was done without CGI. An assumption I made when I first viewed and reviewed THOR earlier this summer. Branagh said having that extra financial backing that came because of the film being a large part of this huge Marvel franchise allowed him to build more sets rather than relying on cheaper CGI. Thus giving THOR, as he says it, a "relative reality" to help make the magically fantastic realm of Asgard seem like it were an actual place you could visit if you wanted to. I totally would.
Sadly after going through those short featurettes and the listening to Branagh's commentary there isn't much else in terms of bonus materials. The Blu-ray includes 11 deleted or extended scenes that were rightfully taken out of the finished film. Adding any of them would have changed the whole feel of the film; and not for the better. But it was still nice to see them as well as have the option to hear Branagh provide additional commentary explaining each removed scene.
The last little bit of bonus materials are all teasers for next summer's massively anticipated super movie, The Avengers. No actual teaser trailer here but there is a kind of short film to tie some of the franchises together in a Marvel One-Shot called "The Consultant". The One-Shot take Tony Stark's cameo at the end of The Incredible Hulk and expands on it with side scenes of agent Coulson and another S.H.I.E.L.D. agent. The short doesn't really reveal anything new to the story for The Avengers but its still a funny addition none the less.
The Verdict:
THOR as a film is a welcome addition to anyone's movie library. Marvel spared no expense in introducing the character and world of THOR on the big screen and that translates in the highest quality of picture and sound now on Blu-ray. Director Kenneth Branagh was not only responsible for crafting this cosmic Shakespearean action/drama but almost solely provided THOR's bonus material. THOR's special features only partially cover what is expected on a Blu-ray from a film & franchise of this size. Not sure if Marvel intentionally held off on showing more of the worlds of THOR or if Disney wanted some stuff left in the vault for a re-release years down the line? Outside of the comic book collecting crowd THOR on Blu-ray may have consumers thinking twice about paying full price for a movie with half the material.
Tags: THOR, Marvel Comics, Disney, Kenneth Branagh, Chris Hemsworth, Natalie Portman, Tom Hiddleston, Anthony Hopkins, The Avengers, Blu-ray
Related Posts
Andrew Burns loves film and comics, and can be found writing about when those worlds converge. You can follow him on Twitter at @myAndrewBurns.
Search SBM Archives