Oscar Talk: Argo Annointed Hollywood's Best
Filed under: Walkey Talk
The Oscars are a funny breed. Trying desperately every year to be hip and every year ever so slightly missing the mark. On paper, they should be huge: Hollywood is a multi-billion dollar industry filled with globally recognizable employees. And in the world of entertainment on demand, a live television broadcast such as a sporting event or an awards show are some of the last remaining TV "had to be there" viewing events. Providing tomorrow's water cooler topics of conversations are the stuff awards shows are made of. It's truly the things that make a good Oscar telecast. Heaven forbid somebody watches to actually find out who wins?
One of the problems with the Oscars is their position at the end of a long awards season, where the public suffers from repeated viewings of the same faces picking up numerous awards in the weeks leading up. Daniel Day Lewis's historic third Best Actor should have been a big deal, but his win was such a forgone conclusion presenter Meryl Streep didn't even open the envelope! Actually she opened it when the camera cut away from her to show the nominee clips but you could've fooled the viewers at home. We all knew DDL was going to win too.
So this year, I'll refrain from listing off who one. That can easily be looked up elsewhere. Here are a few of this year's water cooler moments.
William Shatner coming back from the future to tell us that Seth was an awful host probably looked good on paper but it was just drawn out way too long, and was a little confusing. Some of the bits, like the "We Saw Your Boobs" song was funny enough so why not just sing it in real time and ditch the high concept gimmick?
Using the theme from Jaws to tell someone that their speech was getting too long seemed a bit mean, but I admit, was pretty damn funny.
Sorry Adele, but to me Jennifer Hudson blew you away with her performance of "And I'm Telling You" as part of a well intentioned but long and labouring homage to movie musicals of the last decade. Two questions: why only feature three movies? And isn't it kind redundant to include Les Miserables?
Not all filmmakers have been named Sexiest Man Alive.
Anne Hathaway has apparently sent in a request for next year to turn down the air conditioning.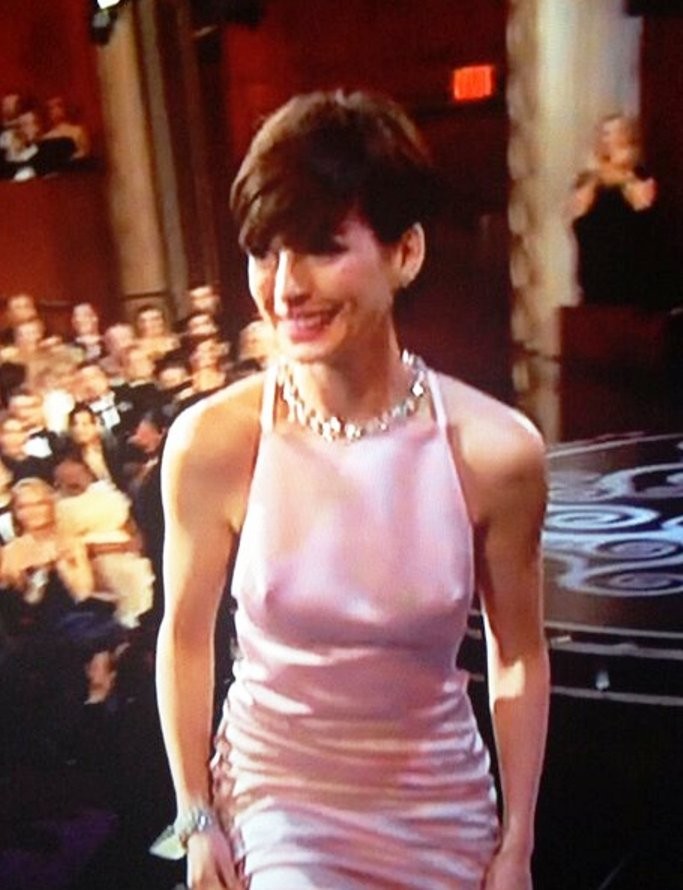 I don't know who to admire more: Jennifer Lawrence for laughing off her stumble and getting a standing ovation for it, or Hugh Jackman who was just a hair's moment too late when he rushed in to help her before she was able to pick herself up. He sings, he dances, he's Wolverine, and apparently a true life knight in shining armour.
Quentin Tarrantino won his second Original Screenplay Oscar for Django Unchained and thanked his cast for bringing his characters to life. Justifiably so, he felt no need to thank his personal trainer or his barber.
First Lady Michelle Obama handed out the award for Best Picture via satellite. I assume it was intended to raise the prestige of the award but unfortunately just had people wondering why she doesn't have more important things to do and continued the ridiculous debate about her bangs.
So there you have it. This year's show was far from the best but definitely a huge step up from the previous two years. Alas, none of those water cooler moments can hold a hand to Angelina Jolie's leg.
And just in case you were wondering...
I did like Argo and have no problem with the Academy's decision to have that film represent them for this year. But is it really fair to pit all these different types of films against one another and select one as 'the best'? Of course not. How can you possibly compare all these different types of films? Different genres, different techniques, different sensibilities, different visions. Do these films have anything in common?
As eclectic a mix of films these were this year, they actually do have one thing in common: they make you feel.
Sadness, joy, fear, laughter, grief, inspiration. It doesn't matter what the emotion. The stronger the feeling, the more memorable the movie will be. That's really the simplest goal of every film. To make you feel. And when that feeling feels so vivid and realistic, whatever it may be, that's when the best shines through.
As much as I can objectively admire the scope of Life of Pi or the kinetic craftsmanship of Zero Dark Thirty, the two films that gave me the biggest emotional push this past year were The Impossible and The Perks of Being a Wallflower. So what does that say about me? Despite all my education and elitist opinions, deep down I'm just a softie who loves his family and desperately wants to be loved.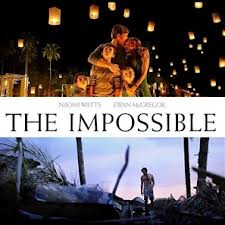 See you next year.
Tags: Oscars, Argo, Life of Pi, Lincoln, Zero Dark Thirty, Django Unchained, Les Miserables
Related Posts
Search SBM Archives