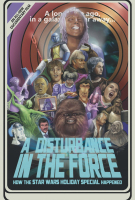 Tuesday, December 5 (Streaming)
In 1977, "Star Wars" became a cultural phenomenon that single-handedly revitalized a stagnant film industry, and forever changed how films were sold, made, and marketed. Movies would never be the same again. A year later, neither would television.
Friday, December 8 (Wide)
A young boy named Mahito yearning for his mother ventures into a world shared by the living and the dead. There, death comes to an end, and life finds a new beginning.
Friday, December 8 (Limited & Streaming)
Charlie Swift (Pierce Brosnan), aka "Fast Charlie," is a fixer with a problem: the target he's whacked is missing his head.
Friday, December 8 (Limited)
A young confidential informant is sent on a dangerous undercover operation. It's a no-holds-barred look at the vulnerable foot soldiers of the War on Drugs and the young criminals who are pressured to work for the police.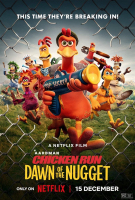 Friday, December 8 (Limited)
Having escaped from the farm, Ginger and Rocky welcome a new little adventurer into their lives. Back on the mainland, the whole of chicken-kind faces a terrible new threat.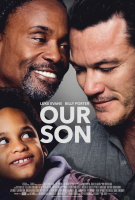 Friday, December 8 (Limited)
Nicky (Luke Evans), a book publisher devoted to his work, lives with his husband Gabriel (Billy Porter), a former actor and stay-at-home dad, and their eight year-old son, Owen. Gabriel loves Owen more than anything; Nicky loves Gabriel more than anything.
Friday, December 8 (Limited)
Brought back to life by an unorthodox scientist, a young woman runs off with a lawyer on a whirlwind adventure across the continents. Free from the prejudices of her times, she grows steadfast in her purpose to stand for equality and liberation.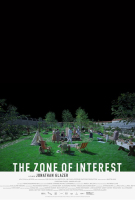 Friday, December 8 (Limited)
The commandant of Auschwitz, Rudolf Höss (Christian Friedel), and his wife Hedwig (Sandra Hüller), strive to build a dream life for their family in a house and garden next to the camp.