Live Review: Motley Crue - Canadian Tour 2013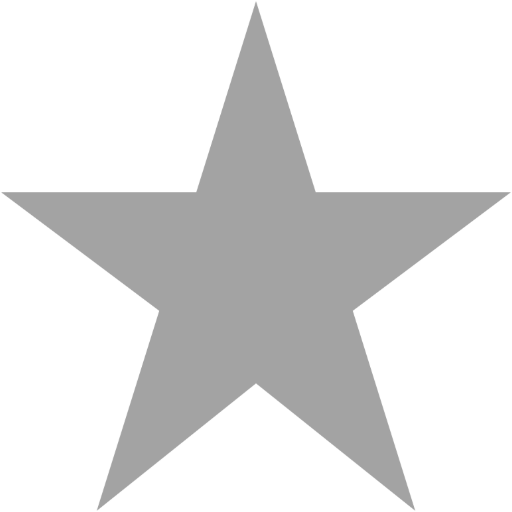 Filed under: Reviews
At Motley Crue on Tuesday night, I saw people older than my parents and almost as young as my child, but the majority of us on the floor were cascaded in our twenties. Fan enthusiasm for this event was quite strong -- the girl behind me couldn't have lived a day in the 80s but this was her seventh time seeing the band. Motley Crue has established themselves as an iconic classic rock band that avoided being stuck in a time capsule.
They have spent many years in and out of service at various capacities since Vince Neil left back in the early 90s, only to return in the later-90s, and by the millennium Tommy Lee was out. The early 2000s have seen some twists and turns for the Crue. First, their replacement drummer for Tommy (the late Randy Castillio) was diagnosed with cancer, and then finally after a tour with a female drummer, the band just stopped.
In what seemed like 10 years, but was really only about 3 or 4, they reunited with all four original members: Vince, Tommy, Nikki Sixx, and Mick Mars. Since then, they have toured consistently, and routinely put out new Greatest Hits packages for mass-market consumption.
My original hunch was that this show could go either way. Was it going to be a big sloppy mess of sound due to potential in-fighting, deteriorating health, aging, and lingering substance-enthusiasm? Could it be a bland take on their early classics in a lower key? Or could it be a balls-out high energy performance reminiscent of their heyday?
I am happy to report it was the latter. The songs were pretty much pitch-perfect. Vince Neil has not lost his range, Nikki and Tommy were very involved in their performance, and Mick Mars' riffing was great. The songs were faithful renditions with youthful angst not normally present in fifty-year-old men.
The only one who did not make a strong physical presence was Mick. The fact is, he is 10 years older than both Tommy and Vince (putting him in his 60s) and has suffered for years with a chronic illness that is slowly tearing his body apart. It was great to see he was present, but only a fraction of his body was there. He once had a slightly pudgy build, but this night there was only bones. He appeared frail and breakable. However, his sense of style definitely was just as loud as his bandmates. With his hat and how he has shaped his facial hair, he looks exactly like Guy Fawkes.
The other part of Mick that seems to be deteriorating is his touch on the guitar. Although the hard rock chunky riffs sounded great, some of his solos were slightly off, and he had a brief guitar solo with an acoustic where he tried playing flamenco style. It sounded like a first year guitar player practicing riffs. Mick plays with such attitude otherwise, and I am happy I got a chance to see him while he is still up for touring,
Tommy's updated version of a drum solo had some cool character. Instead of just hearing him thumping around, he had an electronic mix-tape he was playing along with while his drums were on a roller coaster track. Half way through he invited an audience participant to join him as they went around and upside down. Visually I don't think it really resonates, and seeing a regular patron join him did not add anything as a spectator. I am sure the girl who joined him will say otherwise, which is likely the point. What could have been better is rather than pulling someone from the front row up, having a lottery of sorts and campaigning in advance. This would create more buzz and increase at least the average person's interest in this portion of the show.
Nikki, Vince, and Tommy all interacted with the audience quite a bit, talking in between songs and trying to pump up the crowd. They seemed to be in great spirits and appeared to be having a good time. They also had a harem of exotic-style dancers backing them up visually and vocally. The only thing separating them from an everyday stripper was their clothes were still on. They were not synchronized or heavily choreographed; they were just simply eye candy to boost testosterone levels in the audience, while giving the sing-along parts of the songs the harmonies they needed.
The show's visual effects were nothing to write home about. They were merely a garnish. They did not use pyro or tons of lighting colour -- just the standard pallette plus a back drop of plain lights that would create patterns or the word "sex". For some bizarre reason, at the very end of the show, the stage hands put four buckets at the front of the stage filled with red dyed liquid which was just tossed on to the first few rows. This actually annoyed me more than anything; I don't need my phone to be at risk for a cheap gag that offers no gratification to anyone but the sadistic impulses of rock stars and drunken nineteen-year-olds. The other thing I felt was in bad taste was Nikki sipping water and spitting it on the people at the front. Maybe in the clubs this was punk, but you are playing an arena -- that is not punk.
The setlist didn't really have any surprises. It was pure straight-ahead rockers, drawn heavily on their 80s material, ignoring every record they put out from '92 until 2008. The standouts were "Live Wire", "Wild Side", and "Primal Scream".
The opening band was an odd choice. Motley Crue opted to take Big Wreck on the road. It was great seeing them, but stylistically they are very different from the Crue or any of their kin. I can sum up Big Wreck as Boston meets Soundgarden. They had just enough prog elements but maintained their pop-rock touch while having the post-grunge style. Ian Thornley, the band's vocalist, is often compared to Chris Cornell, but if you listen you can hear a bit of Boston's Brad Delp in there as well. Thornley hit every note spot on, soaring over classic songs like "That Song" and "The Oaf". The highlight here was "Lady Like", which they teased the audience with an intro of the first few bars of Pink Floyd's "Another Brick in the Wall Part 1."
If you get a chance to see Motley Crue on any of their upcoming tour dates, I would recommend it. It's raunchy, loud, and a great mental vacation from the norm.
Tags: Motley Crue, Big Wreck, Vince Neil, Mick Mars, Nikki Sixx, Tommy Lee, Ian Thornley, hard rock
Comments Posted ()
Search SBM Archives