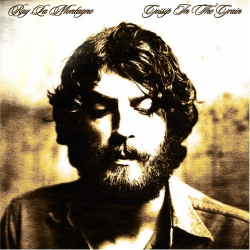 New Music Releases: October 14th, 2008
Ray Lamontagne Gossip In The Grain (Amazon)
This is the much anticipated third album from raspy voiced singer-songwriter Ray LaMontagne. Recorded in England with his longtime producer and band member Ethan Johns, Gossip in the Grain incorporates a fuller band and broad range of musical styles, "spanning pastoral folk, railroad blues, front porch country, and plangent balladry". This album features some backing vocals from singer-songwriter Leona Ness and a song about Meg White. It went to #1 on iTunes today. Check it out.
Nikka Costa Pebble To A Pearl (Amazon)
Nikka Costa has been making music since the 1980s, but she is probably best known from her single 'Everybody Got Their Something', released way back in 2001 and heard most recently on the motion picture soundtrack for Blue Crush, Kate Bosworth's finest role.
Sixpence None The Richer The Dawn of Grace (Amazon)
A collection of traditional Christmas songs from the recently reunited pop/rock band.
Also being released this week...
Gojira The Way of All Flesh (Amazon)
Keane Perfect Symmetry (Amazon)
Lotus Hammerstrike (Amazon)
Lucinda Williams Little Honey (Amazon)
Tags: Releases, Ray LaMontagne, Nikka Costa, Sixpence None the Richer
Related Posts
Comments Posted ()
Search SBM Archives