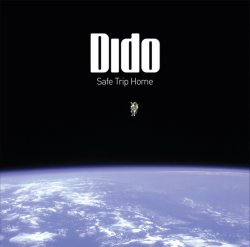 New Music Releases: November 18th, 2008
Dido Safe Trip Home (Amazon)
It has been five years since the release of Life for Rent, London-born singer-songwriter Dido's breakout album. Life for Rent hit number one in 26 countries, and after she finished touring she was ready to take a little breather. Taking a little time off from public performances, she got back to her roots playing music and learning new instruments.
Dido relocated to L.A. to work with producer Jon Brion (Fiona Apple, Kanye West, Rufus Wainwright) for Safe Trip Home. He encouraged her to apply her instrumental prowess to her new album, which features Dido on guitar, piano, bells, recorder and even the drums. This album has been a musical journey for the songstress, who promises that "This album is full of the joy of making music, the process of making it has been a wonderful experience, something to totally cherish. I've put every emotion into these songs. And now I just really hope they move people."
Dido has also collaborated with independent filmmakers from around the world who have directed 11 short films to go with each song from the album. They can be seen at www.safetriphome.com. Check out the video for the first single 'Don't Believe in Love' below.
Beyonce I Am...Sasha Fierce (Amazon)
Beyonce's third solo effort comes to us in two discs. The first disc, the "I Am" features six tracks that are more heartfelt ballads sung by the real and emotional Beyonce, if you will. The second disc features Beyonce's brash and empowered alter ego "Sasha Fierce" and is more adventurous and assertive. Oooh concept album! Also, this allows Beyonce to put out two singles at once, 'If I were a Boy' and 'Single Ladies (Put a Ring On It)'.
David Cook David Cook (Amazon)
David Cook has had a busy year. Since winning American Idol back in May, he has broken some of Billboard's most long standing chart records, won a teen choice award, performed on Saturday Night Live and oh yeah, recorded an album. Not bad for somebody who was basically unknown a year ago. The first single from his debut album, 'Light On' debuted at number 17 on the Billboard charts.
Billy Ray Cyrus Back To Tennessee (Amazon)
This is the eleventh studio album for Billy Ray Cyrus, who's come a long way from the days of mullets and achy-breaky hearts. These days he's probably more well known as Hannah Montana's Dad than anything else. Expect to hear 'Real Gone', Cyrus's contribution to the Country Sings Disney album and the new single, 'Somebody Said a Prayer'.
Nickelback Dark Horse (Amazon)
The boys from Hanna are back at it with their sixth studio album. The band collaborated with famed rock producer Mutt Lange for this album, and recorded it at home in Abbotsford, BC. The first single, 'Gotta Be Somebody' was released back in September.
Also being released this week...
The Priests The Priests (Amazon)
Sammy Hagar Cosmic Universal Fashion (Amazon)
Il Divo The Promise (Amazon)
Mudvayne The New Game (Amazon)
Tags: Dido, Beyonce, Billy Ray Cyrus, David Cook
Related Posts
Comments Posted ()
Search SBM Archives