Winnipeg Comedy Fest Interview: Opinionated and controversial (to some) stand-up comedian Darren Frost
Filed under: Kinda Sorta Maybe Like a Podcast
When one is labelled controversial, it will usually bring with it a lot of attention. But while comic Darren Frost has frequently been given the moniker of "Canada's Most Controversial Comedian", he feels his reputation as an opinionated presence on stage has probably done more harm than good to his bottom line. Still, even with some events and clubs not booking him because of their pre-conceived notions, that won't ever stop Darren from tackling the dirtiest, nastiest, or most politically-incorrect topics in front of a crowd every night.
Besides the so-called controversy, though, Darren is also hard-working, playing as many shows as possible across the country and regularly performing in open mics to keep his material fresh. In fact, back in 2005, he performed an astounding 22 times during the Just for Laughs Festival in Montreal, a testament to his dedication to the craft.
When you speak to the man off stage, you quickly realize that beyond his tenacity as a comic and appreciation for the art of stand-up comedy, he's also nice, thoughful, and intelligent -- hardly characteristics of someone called "the devil" by some critics and the recipient of death threats. And even though Darren is proud to tell it like it is on stage and perhaps ruffle a few feathers, as he says in the interview below, he doesn't seek out to specifically bother or offend anyone -- like any good comic, he just wants to make people laugh, even if they don't agree with his stance on certain subjects.
If you can handle (or even enjoy) the salty language and no-holds-barred material, you'll more than likely come away from his shows having done a lot of laughing. And if you can't handle it, then you probably should have heeded the "X-rated" warning posted outside all his gigs and not put down your money to see him in the first place. He may not be for everyone, but for those willing to go along for the ride, it's well worth it.
Darren Frost brings his unique brand of comedy to the 2011 Winnipeg Comedy Festival, taking part in a couple of shows billed as nastier siblings of some of the more squeaky clean outings at a festival like this -- Saturday Late Night Gala: "Crossing the Line" and The Dark and Stormy Show. If you happen to be in the prairie city on April 9th, be sure to check out one or both of these shows (which also feature the likes of Jon Dore, Mike Ward, Pete Johansson, and Elvira Kurt), and if you're lucky enough to be somewhere warmer in early April, be sure to check out Darren Frost's website for video clips, tour dates, and to buy one of his excellent live DVDs.
Download the Podcast Episode (right click/save as)
Listen Now: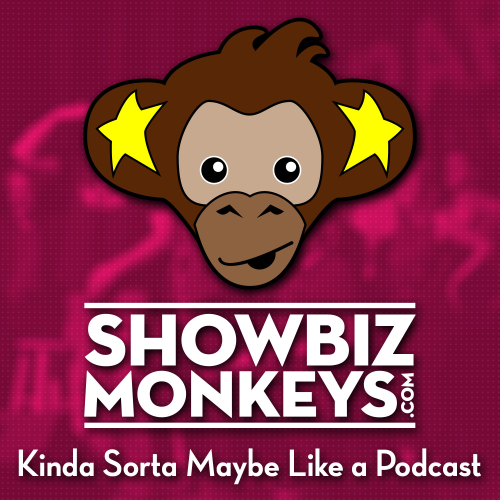 When ShowbizMonkeys.com gets a chance to interview someone cool, then it falls to our long-running (and always insecure) Kinda Sorta Maybe Like a Podcast. With no discernible format besides a good conversation, we do get to check in with some really awesome folks, including some of the industry's top comedians, musicians, actors, and filmmakers.
Usually hosted by either Managing Editor Paul Little or stand-up comic Andrew Lizotte, other contributors to Kinda Sorta Maybe have included J.D. Renaud and Mark McLeod.
Tags: Darren Frost, Winnipeg Comedy Festival, stand-up, comedy, Canadian, Gilbert Gottfried, controversy, no-holds-barred
Related Posts
Paul Little is the founder and Managing Editor of ShowbizMonkeys.com. When not interviewing his favourite musicians and comedians, he can also be found putting on and promoting music and comedy events with The Purple Room in Winnipeg, or co-producing the live comedy game shows Pants on Fire and The Great Patio Showdown. (@comedygeek)
Comments Posted ()
Search SBM Archives