Winnipeg Comedy Fest Interview: Veteran stand-up comic and writer John Wing
Filed under: Kinda Sorta Maybe Like a Podcast
Returning by popular demand to the Winnipeg Comedy Festival once again, John Wing has more than secured his reputation as a stellar performer and true renaissance man in the world of comedy. A seasoned vet of the stand-up world, both nationally and abroad, Wing has long been one of Canada's most original and consistently irreverent comedic voices. Not only that, he has also inexplicably found time in his busy schedule to write several books and collections of poetry in his down time, while being one of the most sought-after, witty, and razor-sharp joke writers in North America. He also has over 200 television appearances under his belt, including six Tonight Shows and nine Just for Laughs galas. If he keeps this up, I'd say he's got a good chance of making it.
I spoke to John about the nomadic life of a traveling comic, the challenge of writing material with deadlines looming on the horizon, and the debate surrounding whether or not stand up comedy can be considered 'art'.
If you're in Winnipeg this week, you can catch Wing at the CLEA Fundraiser at the Gas Station Arts Centre on Monday, April 8th; Comedy Aces at McPhillips Station Casino on Tuesday, April 9th; the Gastronomique Fundraiser for the Gas Station Arts Centre at the Fusion Grill on Wednesday, April 10th; and the live recordings of CBC Radio's The Debaters at the Metropolitan Entertainment Centre on Saturday, April 13th and Sunday, April 14th. More on information on these and all other shows in the Winnipeg Comedy Festival are available at www.winnipegcomedyfestival.com.
Download the Podcast Episode (right click/save as)
Listen Now: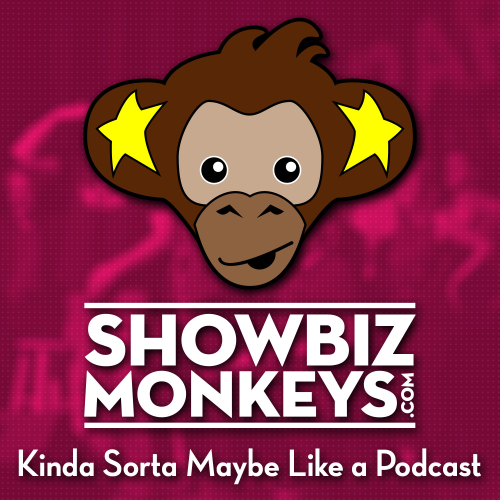 When ShowbizMonkeys.com gets a chance to interview someone cool, then it falls to our long-running (and always insecure) Kinda Sorta Maybe Like a Podcast. With no discernible format besides a good conversation, we do get to check in with some really awesome folks, including some of the industry's top comedians, musicians, actors, and filmmakers.
Usually hosted by either Managing Editor Paul Little or stand-up comic Andrew Lizotte, other contributors to Kinda Sorta Maybe have included J.D. Renaud and Mark McLeod.
Tags: John Wing, Winnipeg Comedy Festival, Canadian, stand-up, art, craft, writing, comedy music, Comedy Festival, WCF2013
Related Posts
J.D. Renaud is a writer, comedian, producer, and visual artist originally from Oakville, Ontario. You can follow his weird thoughts on Twitter at @jdrenaud.
Comments Posted ()
Search SBM Archives