Winnipeg Comedy Fest Interview: Rising Canadian comedian K. Trevor Wilson
Filed under: Kinda Sorta Maybe Like a Podcast
I've had the good fortune of seeing K. Trevor Wilson perform a number of times, and every time I do, his jokes only get better, his delivery only gets smoother, and his beard only gets more luxurious. While making the rounds at JFL42 last fall, his amazing opening sets for Patton Oswalt and Louis CK prompted me to check out his solo show during the same festival. Holy crap, am I ever glad that I did. The self-proclaimed Mountain Man of Comedy has a natural knack for brilliant and hilariously engaging storytelling, and held his own in a festival alongside an impressive line-up of international comedy heavyweights. He's returning this year to the Winnipeg Comedy Festival, this time with the distinction of being the winner of the 2012 Homegrown Competition at Just for Laughs.
I spoke to Wilson about what it takes to spin a good story into a good bit, my inability to correctly read IMDb, and what it takes to become a member of his Elite Adventure Squad.
You can catch K. Trevor at the CLEA Fundraiser at the Gas Station Arts Centre on Monday, April 8th; a free Comedy Lunch Hour show at the Millenium Library on Tuesday, April 9th; Comedy Aces at McPhillips Station Casino on Tuesday, April 9th; his own headlining hour of stand-up at Rumors Comedy Club on Wednesday, April 10th; the live recording of CBC Radio's The Debaters at the Metropolitan Entertainment Centre on Saturday, April 13th; and the Dark and Stormy Show at the Metropolitan Entertainment Center on Saturday, April 13th. More on information on these and all other shows in the Winnipeg Comedy Festival are available at www.winnipegcomedyfestival.com.
Download the Podcast Episode (right click/save as)
Listen Now: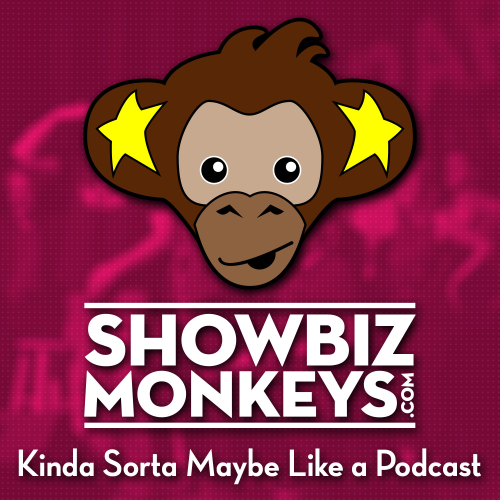 When ShowbizMonkeys.com gets a chance to interview someone cool, then it falls to our long-running (and always insecure) Kinda Sorta Maybe Like a Podcast. With no discernible format besides a good conversation, we do get to check in with some really awesome folks, including some of the industry's top comedians, musicians, actors, and filmmakers.
Usually hosted by either Managing Editor Paul Little or stand-up comic Andrew Lizotte, other contributors to Kinda Sorta Maybe have included J.D. Renaud and Mark McLeod.
Tags: K. Trevor Wilson, Winnipeg Comedy Festival, Canadian, stand-up, Just for Laughs, JFL42, Elite Adventure Squad, WCF2013
Related Posts
J.D. Renaud is a writer, comedian, producer, and visual artist originally from Oakville, Ontario. You can follow his weird thoughts on Twitter at @jdrenaud.
Comments Posted ()
Search SBM Archives