Winnipeg Comedy Fest Interview: Comic Pete Johansson on his show 'Good People' at the WCF and returning to Canada after years living in the UK
Filed under: Kinda Sorta Maybe Like a Podcast
Pete Johansson has spanned the globe with his comedy. After performing in Vancouver for several years, Pete turned a successful visit to the Just for Laughs Festival in Montreal into a move to Los Angeles, performing around the U.S. and appearing on American and Canadian television. Then he moved again. For the past 7 years, he's called London home, making a name for himself around the UK and Europe, while still making visits back home to Canada for various festivals and tours. Now, just a few weeks ago, Pete made the move back home to Canada, this time calling Toronto home.
While living in London, Pete began regularly performing in the gigantic Edinburgh Fringe Festival, the massive alternative theatre festival in Scotland that hosts thousands of shows and millions of attendees over a 25-day span every August. In 2009, he was nominated for the prestigious Edinburgh Comedy Award at the festival, and has continued to receive rave reviews in return appearances. Despite his move to Toronto, he'll be going back again in 2016.
After our own Mark McLeod spoke to Pete in 2011, I had the chance for a follow-up chat with Pete before this year's Winnipeg Comedy Festival, which runs all this week. We discussed his move back to Canada, his experiences with the Edinburgh Fringe Festival, and what he's got planned for this year's Winnipeg Comedy Festival (including his one-man solo show, "Good People", which should be a preview of what he'll be bringing to Edinburgh this year).
We also talked about his experience after the following tweet went viral and he started getting hate mail from far-right conservatives and Donald Trump fans:
This year at the Winnipeg Comedy Festival, Pete will be a part of the Truth Bomb gala at the Pantages Playhouse Theatre on Friday, April 8, performing his solo show "Good People" later Friday night at the Park Theatre, and as part of Sunday afternoon's taping of CBC's The Debaters.
And as we discuss in the interview, you can follow Pete on one of two different Twitter accounts, depending on how stream-of-consciousness you like your Twitter feed: @escarius (Evil Pete Johansson) and @petejohansson (Good Pete Johansson).
Download the Podcast Episode (right click/save as)
Listen Now: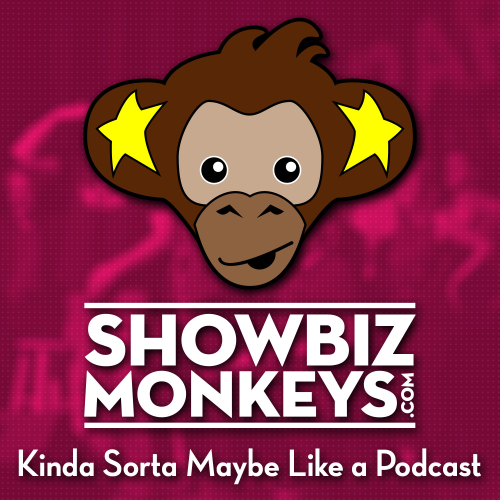 When ShowbizMonkeys.com gets a chance to interview someone cool, then it falls to our long-running (and always insecure) Kinda Sorta Maybe Like a Podcast. With no discernible format besides a good conversation, we do get to check in with some really awesome folks, including some of the industry's top comedians, musicians, actors, and filmmakers.
Usually hosted by either Managing Editor Paul Little or stand-up comic Andrew Lizotte, other contributors to Kinda Sorta Maybe have included J.D. Renaud and Mark McLeod.
Tags: Winnipeg Comedy Festival, Pete Johansson, UK, Canada, Edinburgh Fringe Festival, Twitter, stand-up, comedy, Good People, WCF2016
Related Posts
Paul Little is the founder and Managing Editor of ShowbizMonkeys.com. When not interviewing his favourite musicians and comedians, he can also be found putting on and promoting music and comedy events with The Purple Room in Winnipeg, or co-producing the live comedy game shows Pants on Fire and The Great Patio Showdown. (@comedygeek)
Comments Posted ()
Search SBM Archives