Winnipeg Comedy Fest Interview: Tim Gray & Matt Nightingale, stand-up comics and members of the sketch troupe HUNKS
Filed under: Kinda Sorta Maybe Like a Podcast
Tim Gray and Matt Nightingale are veterans of the Winnipeg stand-up comedy scene, and this year they're both a part of the local contingent at the Winnipeg Comedy Festival. Besides their accomplishments as stand-up comics (Gray's first comedy album comes out this June, while Nightingale is a regular host at Rumor's Comedy Club), they're also members of the sketch troupe HUNKS. Their work with HUNKS -- which also features Dana Smith, Quinn Greene, and Rory Fallis -- has included a pair of 5-star Winnipeg Fringe Festival shows and has taken them to festivals like JFL NorthWest, San Francisco Sketchfest, and the Montreal Sketch Festival. (They also have their own very funny weekly podcast which you can subscribe to on iTunes and Google Play Music!)
Last weekend, Paul Little sat down with Gray and Nightingale to talk about their shows at the Winnipeg Comedy Festival, their growth as stand-ups over the years, their early success with HUNKS, and a whole lot more fascinating (and ridiculous) stuff. It's our longest podcast yet, but it's also a whole lot of fun!
If you're in Winnipeg this week, you can see Tim Gray tonight at The Winnipeg Show on Thursday, April 6, Tales from Late Night on Friday, April 7, and warming up the "Hot Mess" Gala on Saturday, April 8. Matt Nightingale can be seen Friday, April 7 warming up the "Good Neighbours" Gala and Saturday, April 8 hosting the early show at Rumor's Comedy Club with Mark James Heath.
So Many Links!
Follow Tim Gray on Twitter, Instagram, Facebook, and zellers.biz.
Follow Matt Nightingale on Twitter and Instagram.
Follow Matt's hilarious Lawrence Bleechman character -- which he's bringing to this year's Winnipeg Fringe -- on Twitter and Instagram.
Follow HUNKS on Twitter, Instagram, Facebook, and hunkscomedy.com.
Download the Podcast Episode (right click/save as)
Listen Now: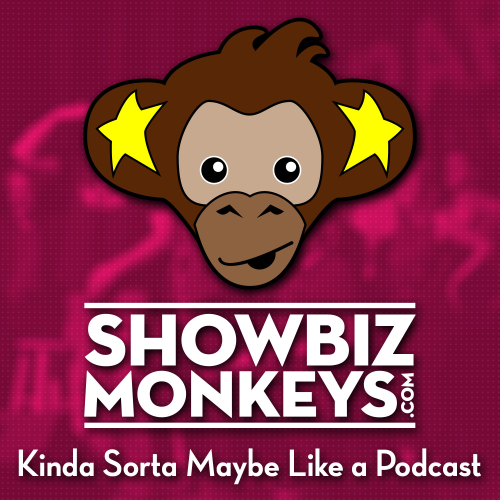 When ShowbizMonkeys.com gets a chance to interview someone cool, then it falls to our long-running (and always insecure) Kinda Sorta Maybe Like a Podcast. With no discernible format besides a good conversation, we do get to check in with some really awesome folks, including some of the industry's top comedians, musicians, actors, and filmmakers.
Usually hosted by either Managing Editor Paul Little or stand-up comic Andrew Lizotte, other contributors to Kinda Sorta Maybe have included J.D. Renaud and Mark McLeod.
Tags: Winnipeg Comedy Festival, Tim Gray, Matt Nightingale, stand-up, sketch comedy, HUNKS, Heartland, The JUNO Awards, Hip.Bang!
Related Posts
Paul Little is the founder and Managing Editor of ShowbizMonkeys.com. When not interviewing his favourite musicians and comedians, he can also be found putting on and promoting music and comedy events with The Purple Room in Winnipeg, or co-producing the live comedy game shows Pants on Fire and The Great Patio Showdown. (@comedygeek)
Comments Posted ()
Search SBM Archives