Megamind Mayhem in Vancouver's Stanley Park
Posted by: Mark McLeod // October 27, 2010 @ 12:46am
Megamind Mayhem took over the annual Halloween Ghost Train at Canada's largest urban park, Stanley Park, in Vancouver last night. The event was in conjunction to promote the upcoming release of Dreamworks Animation's latest 3D movie, Megamind, and featured a Mega West Coast wood carving of Megamind himself by Vancouver artist Craig Mutch.
Megamind posed for photos with kids of all ages and strolled around the Ghost Train grounds, where he was greeted enthusiastically by everyone he met -- including some of the park's raccoons!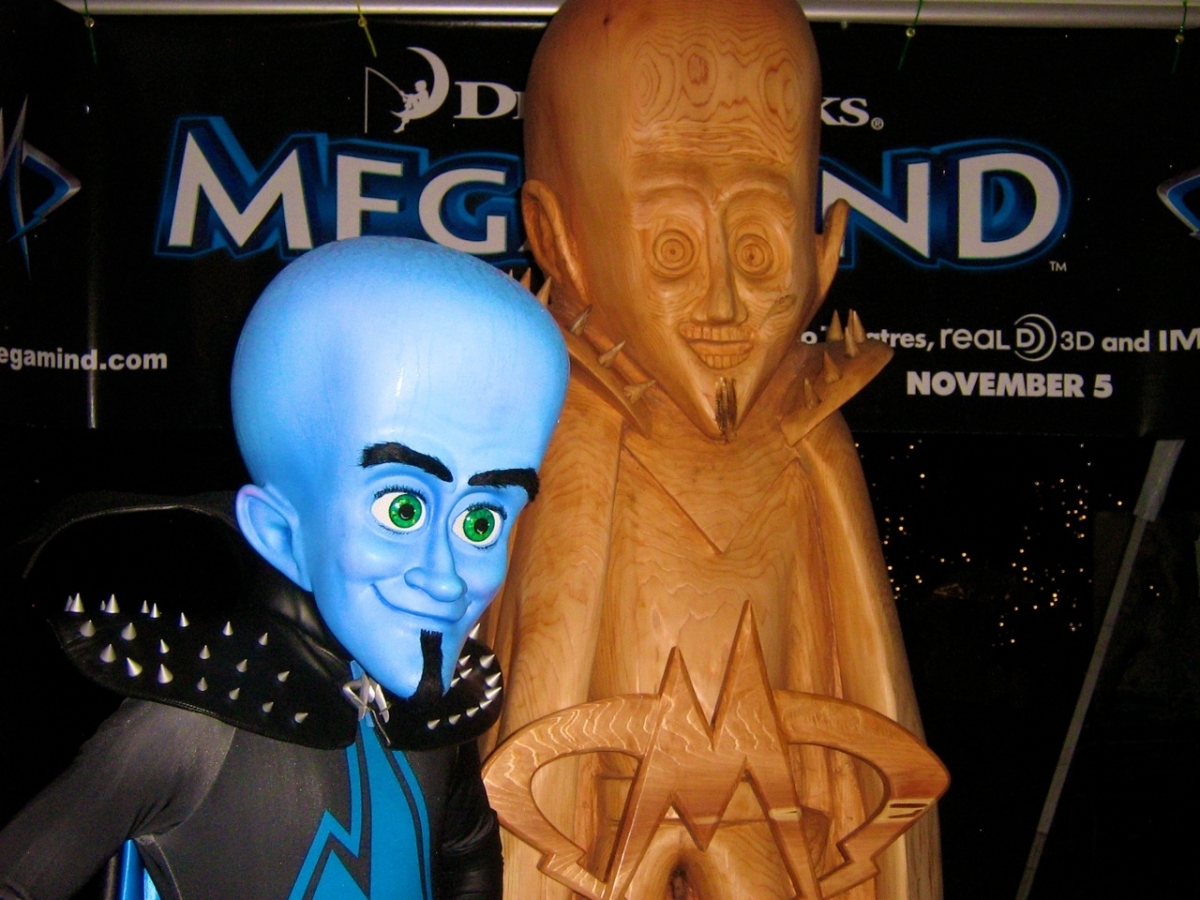 To top the night of Mega festivities off, Megamind rode the Ghost Train with his fans in tow, all sporting their Megamind Halloween masks.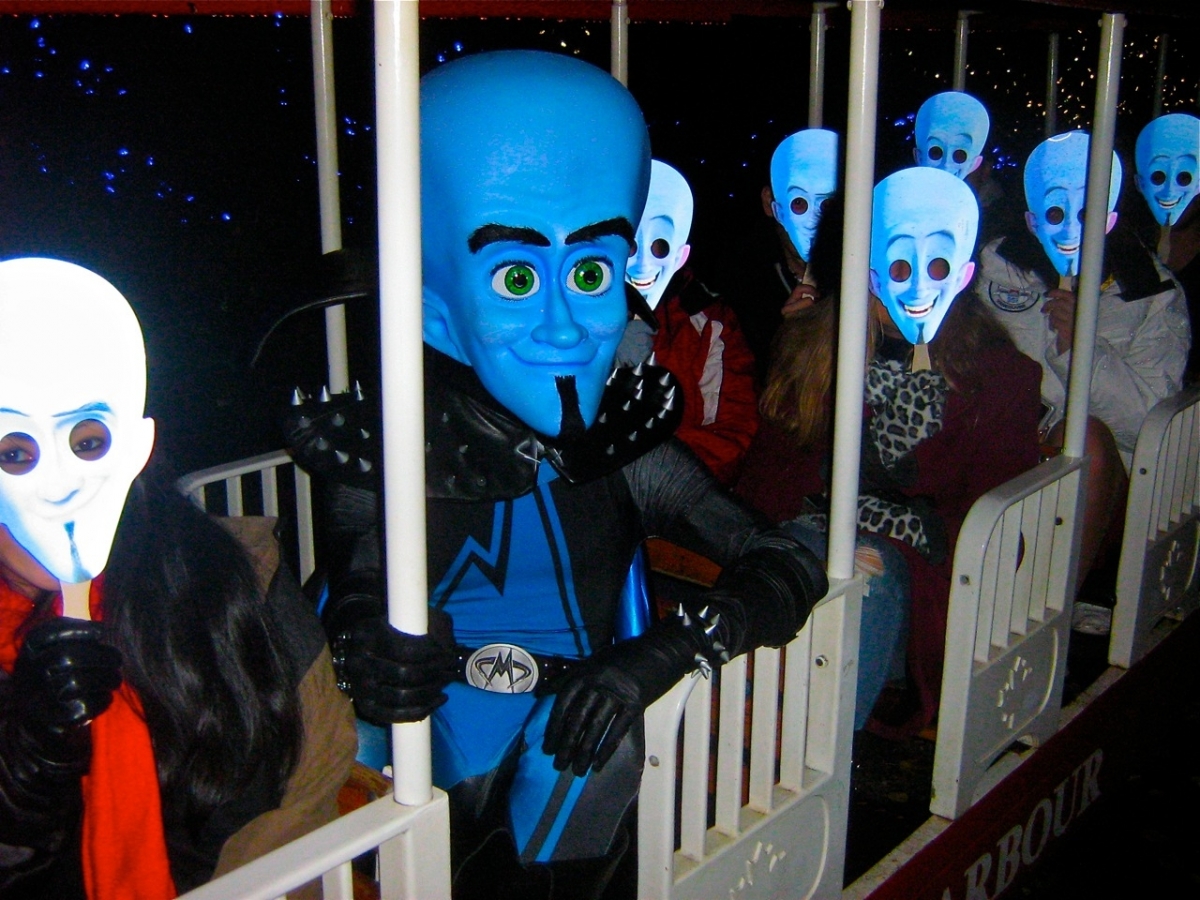 Megamind hits theatres on November 5th!
Related Posts
Mark McLeod has always loved film. In addition to his roles with ShowbizMonkeys.com, Mark also works on many film promotion projects in Vancouver, BC, through his company, Mark McLeod PR.
Search SBM Archives