Walkey Talk: New Year's Resolutions
Posted by: Mike Walkey // January 7, 2011 @ 9:15pm
PERFECTION
It's the beginning of a new year and a fresh start for everyone. Time to be perfect.
I'm a perfectionist. I hate making mistakes. When I was young I somehow got it into my head that the best way to not make a mistake is to not even try. I've missed out on a lot of opportunities because of that mindset.
Black Swan's Nina hates making mistakes too. But she doesn't shy away from trying. Very much the opposite, she obsesses with doing and being the best. It's an addiction. Her perfection leads to compulsion. My perfection leads to avoidance. She's an optimistic perfectionist. I'm a pessimistic perfectionist... if there is such a thing!
Either way, we're both wrong. It's okay not to be perfect. Sometimes it's hard to see that. I've learned this in my personal life this year among many other things. Black Swan just reinforced it.
2010 was a big year for myself, full of growth, change, and new beginnings. Some dark times too. At one point I thought I had nothing. Because my life didn't look like I thought it should – perfect. I've learned from my mistakes. And I've learned from some great films too.
We watch films for so many reasons: to laugh, to cry, to escape, for a communal experience. And yes, even to learn. Here are some of the wonderful things I've learned this year:
Change is inevitable. It's not as scary as it seems. Without change, there is no growth. Without growth, there is no life.
TOY STORY 3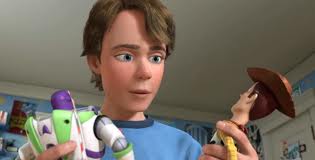 Mistakes will be made. The important thing is to learn from them.
THE SOCIAL NETWORK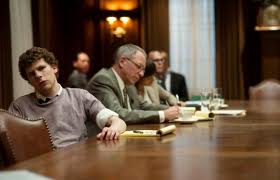 Everyone deserves a second chance.
THE FIGHTER
There is no such thing as "can't".
127 HOURS
The most important thing in life is family.
THE KIDS ARE ALL RIGHT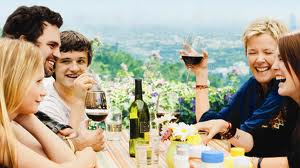 What other people think of me is none of my business.
THE KING'S SPEECH, THE SOCIAL NETWORK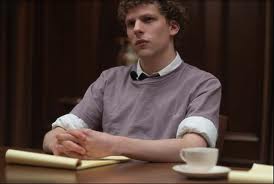 My job and possessions do not define me.
JOAN RIVERS: A PIECE OF WORK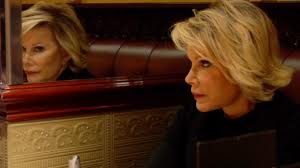 You have to be good enough for yourself for someone else to love you.
SHE'S OUTTA MY LEAGUE
Popularity is overrated.
KICK-ASS
Everyone has a voice.
THE KING'S SPEECH
It's never too late to change.
SOLITARY MAN
I don't always need to be perfect.
BLACK SWAN
My nephew has just recently started wearing glasses. He is only 4 years old. I know it's not the end of the world, but I can't help but feel bad for him because I want him to be perfect. And he is to me. When I see him, I see everything I'm not and aspire to be: fearless, confident, and not an ounce of self awareness.
The glasses are a symbol of vulnerability. A sign of imperfection. Alas, he's only human. I wear glasses too so I guess we now have more in common. And that's better than being perfect.
Best of luck in 2011.
Tags: Social Network, Black Swan, Fighter, Toy Story 3, Kick-Ass, Walkey Talk
Related Posts
Search SBM Archives