Oscar Talk: The First Annual Walkwards!
Posted by: Mike Walkey // February 25, 2012 @ 3:49pm
It's that time of year. This Sunday marks the 84th Academy Awards, where Hollywood hands out Oscars celebrating the year's best in film. Will The Help spoil Harvey Weinstien's victory plans for The Artist? Will Hugo tie a record for the film with the most nominations and no wins? Will it be Viola or Meryl? Will Woody Allen attend this year? You'll have to wait until Sunday night, since I'm not going to provide answers, either. That's right -- no predictions here, folks. I don't make predictions. That way, I'll never be wrong! I also walk to the beat of my own drum, so instead of predictions, here are the first annual Walkey Talk Awards, or what I like to call, The Walkwards!
BEST POSTER: Midnight in Paris
MOST BADASS MOVIE: Drive
GUILTIEST PLEASURES: Limitless; Source Code
MOST AWESOMELY AWESOME SCENE: The bank vault car chase in Fast Five
THOUGHT IT WOULD SUCK BUT ACTUALLY DECENT: Footloose
MOST UNDERRATED: Water for Elephants
MOST OVERRATED: The Descendents
BEST DATE MOVIE: Puss in Boots
WORST DATE MOVIE: Shame
MOST UNNECESSARY MOVIE: Glee: The 3D Concert Movie
MOST UNNECESSARY SEQUEL: Hoodwinked Too! Hood vs. Evil; Pirates of the Caribbean: On Stranger Tides
BEST NUDITY: A Very Harold & Kumar Christmas
WORST NUDITY: The Hangover
BEST OVERACTING: Colin Farrell, Horrible Bosses

WISH MORE PEOPLE SAW YOU: Win Win, 50/50, Like Crazy, Hugo
WAY BETTER THAN EXPECTED: Mission Impossible: Ghost Protocol; Rise of the Planet of the Apes
BEST TREND: Dwayne "The Rock" Johnson: Franchise Viagra
WORST TREND: Re-releasing old movies in 3D; romantic comedies about a date on the calendar (New Year's Eve)
MOST GRATUITOUS ATTEMPT TO WIN AN OSCAR: War Horse; Extremely Loud & Incredibly Close
MOST WELCOME RETURN: The Muppets
BEST OPENING CREDIT SEQUENCE: The Girl with the Dragon Tattoo
SWEATIEST MOVIE: Fast Five
MOST INSPIRATIONAL: The Help; Being Elmo
BEST "KUBRICKIAN" MOVIE: The Tree of Life
BEST "SPIELBERGIAN" MOVIE: Super 8
BEST COMIC BOOK MOVIE: Captain America
BEST 3D MOVIE: Hugo
WORST 3D MOVIE: The Three Muskateers
ENOUGH ALREADY!: Found footage movies; George Lucas tinkering with the original Star Wars Trilogy
MOST RANDOM CASTING: Tower Heist
EVIDENCE THAT SARAH JESSICA PARKER IS NOT A MOVIE STAR: New Year's Eve; I Don't Know How She Does It
EVIDENCE THERE'S A LACK OF ORIGINALITY IN HOLLYWOOD: The top nine highest-grossing movies are sequels
MOST LIKELY TO MAKE YOU A GERMAPHOBE: Contagion
BEST SEQUEL TO THE SEVENTH MOVIE IN A SERIES BASED ON POPULAR BOOKS: Harry Potter and the Deathly Hallows: Part 2
BIGGEST DISAPPOINTMENT: The Hangover Part 2
BEST USE OF FECAL MATTER: Chocolate pie scene from The Help
WORST USE OF FECAL MATTER: Sneezing in the bathtub scene in Hall Pass
WORST AWARD-WINNING FOLLOW-UP: Natalie Portman, who followed up her Best Actress-winning performance in Black Swan with No Strings Attached and Your Highness
BEST TITLES: From Prada to Nada; Friends with Benefits
WORST TITLES: I Am Number Four; What's Your Number?; Something Borrowed
PROOF THAT PENGUINS ARE SOOOO 2006: Mr. Popper's Penguins; Happy Feet Two
REALLY?: Jack and Jill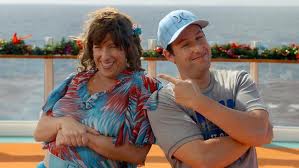 BEST CASTING: Brad Pitt as an ex-ball player in Moneyball; Charlize Theron as an ex-prom queen in Young Adult; John Hamm as a sleeze in Bridesmaids; Matthew McConaughey in The Lincoln Lawyer
WORST CASTING: Seth Rogen in The Green Hornet; Ryan Reynolds in Green Lantern; Cameron Diaz in Bad Teacher; Kevin James as someone married to Winona Ryder in The Dilemma
WORST MAKE-UP: J. Edgar
And finally, here are my Top 5 Dream Oscar Hosts:
NEIL PATRICK HARRIS: A multi-talented song and dance comedian who could bring the house down with a opening number a la Billy Crystal; use his irreverent sarcasm and wit a la Steve Martin; or just stand there and look good with class and panache a la Johnny Carson. Bonus points for being under 60 years old!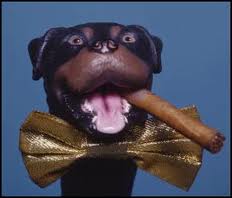 TRIUMPH THE INSULT COMIC DOG: Who better to point out the absurdity of the stuffy ceremony than the gut-busting Triumph from Conan?
RICKY GERVAIS: If for some reason Triumph can't make it, and they want an... I don't know... human being? Then I guess Ricky is the next best thing.
JUSTIN TIMBERLAKE: Another triple threat like NPH. The reason why JT is such a good SNL host is because he's fearless. He's not afraid to look silly. He just lets it all out and would do anything for a laugh. He'd be totally comfortable with the whole world watching and would definitely give it 110%.
BILL HADER & KRISTEN WIIG: They made such a cute team in Forgetting Sarah Marshall and Adventureland; Bill Hader is already the go-to man on SNL for game show hosts and political debate moderators. He can man the podium while Wiig runs up and down the aisles harassing the stars.
That's all, folks. You're welcome and enjoy the show!
Tags: Oscars, 84th Academy Awards, Midnight in Paris, Neil Patrick Harris, Hugo, Fast Five, Water for Elephants, Colin Farrell, The Muppets, Triumph the Insult Comic Dog
Related Posts
Search SBM Archives