TIFF Review: Fahrenheit 11/9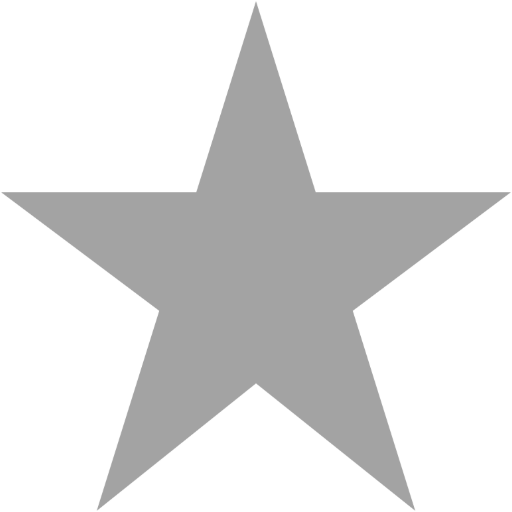 Filed under: Reviews, Festivals
Action speaks louder than hope.
That's the message – albeit a buried message – of Michael Moore's sharp expose, Fahrenheit 11/9, which premiered Thursday night at the Toronto International Film Festival (TIFF).
The film examines the conditions that helped make President Donald Trump a reality. Moore poses the question uttered constantly since the election: "how the f*** did this happen?"
Nobody is more qualified to answer. Leading up the election, Moore wrote an article called 5 Reasons Why Trump Will Win. Largely dismissed as hyperbole at the time, he was of course vindicated in the worst possible way.
He knew what the rest of us didn't, and now he lays it out for us.
The film opens with an agonizing recap of the election, including a package of clips illustrating media ignorance that would've made Jon Stewart's Daily Show producers salivate.
He half-jokingly sets out to prove that Gwen Stefani is actually responsible for this whole b-a-n-a-n-a-s situation (spoiler: Trump was mad that NBC paid her more than him, and started his rallies hoping to increase his popularity and earn a raise).
Then, he digs into the details of issues that have largely become background noise, reduced to talking points and smoothed over by Twitter character limits.
The media is taken to task first, in two ways: its fascination with every move Trump made, and its sexist treatment of Hillary Clinton. The latter is beautifully illustrated with Clinton attacks from a parade of journalists who'd later be outed in the #MeToo movement.
Moore, one of Michigan's most famous natives, could have made an entire separate film about the Flint, MI water crisis, which he calls a "slow-motion ethnic cleansing."
The detailed explanation of how the town's water became (and remained) contaminated due to Gov. Rick Snyder's corruption is gut-wrenching, as is whistle blower April Cook-Hawkins' account of how she was told to falsify documents to cover up mass lead poisoning.
He comes back to the crisis later in the film, with footage of President Obama's disappointing visit to the town. Obama downplays the effects of lead poisoning, and sips from a glass of Flint tap water to prove it's safe (yeah, it wasn't). It's an appalling misstep, and for Obama supporters, it's a strange feeling to not be able to defend him. Moore isn't editorializing, he's showing. That's a hard one to swallow (so to speak). And if even Obama doesn't care about your crisis, it's no wonder Michigan voters felt disenfranchised by the time 2016 rolled around.
Moore shines light on the Democratic party's problems as a whole (cue the supercut of Dems saying the word "compromise"). Undeniable evidence of corruption within the party, the refusal to change with the times, and disenfranchisement of Bernie Sanders primary voters are more reasons for Trump's ascention to add to the list.
While comparisons to Nazi Germany might seem extreme, the parallels between Trump's rise and Hitler's rise are undeniable. Moore uses newsreel footage and clips of educational films of the era to show how corruption and the manipulation of a nation can be catastrophic to democracy. A highlight is an interview with Nuremberg lawyer Ben Ferencz, a voice that proves the sanity of these comparisons.
Then, there's the positive side. Activists making a difference outside of the existing system, regular people running for office, the West Virginia teachers' strike, the Parkland teens. All get a substantial piece of the documentary, with feel-good success stories. (One exception: the cameras follow Parkland teens to meetings with lawmakers, one of whom condescendingly calls their request for an MR-15 assault rifle ban "a real head-scratcher," and adultsplains the political system with a grass-cutting analogy.)
Moore warns that America is dangerously close to losing democracy. Those teachers, those kids, those grassroots efforts... shouldn't we have hope that those people will save us?
No. Hope doesn't help, he says.
But our foolish optimism isn't quashed as effectively as Moore intends with this film, as proven just minutes after the credits rolled at the TIFF. When he took to the stage, he had to shut down an audience member's shout-out encouraging - you guessed it - "hope."
"I'm against hope," Moore reiterated. "It's a generation of action."
Fans of Moore's previous work will appreciate the occasional snarky joke and signature ballsy stunts (flooding the Michigan governor's driveway with Flint tap water is a fun one). His ego is blissfully low-key given how much justification he has to gloat, spending less than a minute addressing his 2016 prediction before moving on.
The well-paced sense of urgency makes the two hours fly by, and you'd be hard pressed to trim even a minute of content. But to be more than the sum of its parts, the film needs a stronger takeaway to better connect every topic touched upon.
Moore's warning wasn't taken seriously in 2016. Will it be heard in 2018? All we can do is, well... hope.
Fahrenheit 11/9 directed by Michael Moore opens in theatres Sept. 21.
Tags: Fahrenheit 11/9, Donald Trump, Michael Moore, TIFF 2018, Toronto International Film Festival
Related Posts
Sharilyn has written on comedy, television, and film for publications such as The Toronto Star, The A.V. Club, and Vanity Fair, as well as on CBC Radio. You can follow her on Twitter at @sharilynj.
Search SBM Archives