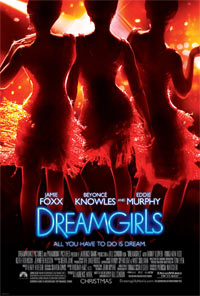 Review: Dreamgirls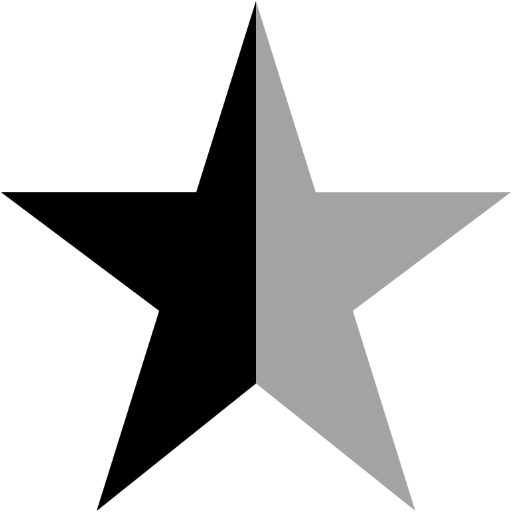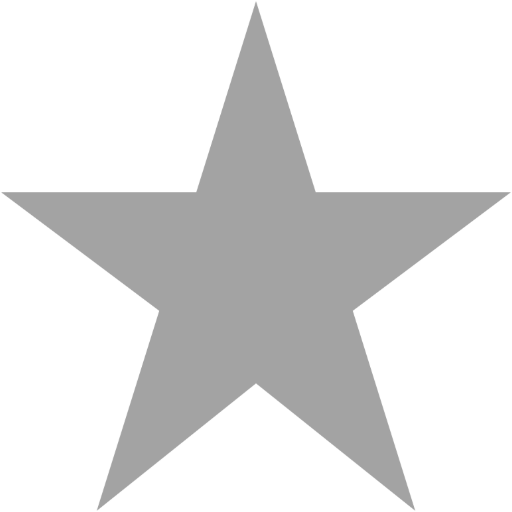 Filed under: Reviews
I have to admit I am quite a huge admirer of director Bill Condon, who gave us the brilliant films Kinsey (2001) and Gods & Monsters (1998). But I first noticed Condon as a filmmaker with his 1991 television movie Murder 101, which was only his second film and had a great performance by Pierce Brosnan.
Condon steps away from his more dramatic-focused roots to direct the plush musical, Dreamgirls, which has an all-star cast including Beyonce Knowles, Jamie Foxx, and Eddie Murphy. The loose story of the film is the emergence and eventual fall of an all-female supergroup ala The Supremes. In the group you have three sisters that include the unconfident but beautiful sister, Deena (Beyonce Knowles), the vibrant and vocally gifted Effie (Jennifer Hudson), and the supportive and background vocalist, Lorrell (Anika Noni Rose). To round out the cast you have shifty but handsome manager Curtis Taylor Jr. (Jamie Foxx) and the morally-corrupt and successful music star James "Thunder" Early (Eddie Murphy).
When you first look at Dreamgirls, you can't help but notice just how lush, vibrant, and colorful the whole film is. From the oodles of wardrobe changes to set design to the exotic hair-dos, Dreamgirls feels like the Broadway play to which it is based. I have to hand it to Condon that this film feels like it was plucked right off Broadway.
The film gets stalwart performances from Knowles and Foxx, but what people should really notice is the tortured performance from Eddie Murphy and the emerging talent of Jennifer Hudson. This is probably the best performance Murphy has ever done and the shame is that as soon as his next film, Norbitt, is released everyone will forget this film. Murphy needs to finish the commitments he has now, fire his agent, and try to do what Jim Carrey does and do all he can to find more dramatic fare. He has the talent and maybe it might help people remember how great a talent he was before 1989's Harlem Nights and all the kid-friendly films after that. As for Hudson, I am still shocked to learn that she was on American Idol and lost. Her performance and singing is the cornerstone of this whole picture. She is brilliant, but I really wouldn't nominate her for an Oscar unless maybe if it was for supporting.
There is one thing that did drive me crazy about the film. Is it a musical or isn't it? You can be like Ray or Walk the Line (keep the singing on stage) or be like Chicago (completely musical), but you can't be both. Dreamgirls has breathtaking scenes on stage as the actors do what they do best. But then it has very disjointed scenes where you have an overly dramatic sequence and then people all of sudden burst into song. For those scenes to work, you would have to have the whole film a musical.
I am not a fan of the musical genre and I am probably one of three people on Earth who didn't like Chicago, but even I noticed that the film was disjointed and interrupted when it switched tones. I think the film would have been utterly brilliant if it would have stayed with the full-blown musical style of Chicago.
Dreamgirls is a plush powerhouse of a film that lacks the necessary substance to complement the subject matter. (3.5 out of 5) So Says the Soothsayer.
Tags: Dreamgirls, Musical, Eddie Murphy, Jennifer Hudson, Jamie Foxx
Related Posts
Search SBM Archives