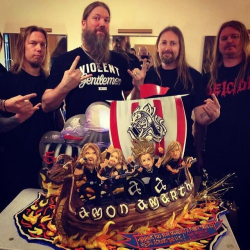 Live Review (and some ramblings): Amon Amarth in Winnipeg, MB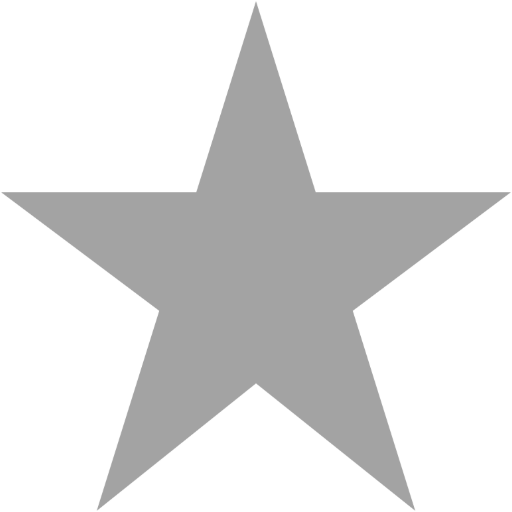 Filed under: Reviews
It was a Monday night. What better way to escape the mundane and celebrate being one-day into your work week than with some eardrum shattering metal? Who said a good night's rest?! Get out of here! .... Good... now that we are purely among friends we can continue.
Live at the Garrick theatre on October 6th was Amon Amarth, with openers Skeletonwitch and Sabaton. For the uninitiated, who have stuck with this article despite my outburst, Amon Amarth is a death metal band whose name comes from J.R.R Tolkien's Middle Earth stories, and translates to "Mount Doom". The Tolkien connection essentially ends there for this "Viking Metal" band (a subgenre they have often been classified under due to their Swedish heritage and bearded aggression) write almost exclusively about Vikings and Norse mythology themes.
This was the fifth time I'd seen Amon Amarth live. During the concert I started to become a bit nostalgic for all of the occasions I had heard the songs "Runes to my Memory," "Death in Fire" and "Pursuit of Vikings". First I thought about the evolution of the various shows I had witnessed. Starting with a club show at the Royal Albert where they were not the headlining act, and I watched them from about 2 inches from my face; then onto their more appropriate headlining gigs at the Garrick Theatre where larger crowds can become immersed in the chugging guitars, roaring vocals, and numerous windmill manoeuvres for their hair.
Ah yes, "windmilling". Let me offer you a bit of background on this, shall I? This is a term for the technique of spinning your long hair in a circle to the rhythm of your music (for an inane example, see the video for Willow Smith's "I whip my hair back and forth"... for a good version, stick with Amon Amarth). These Swedish lads managed to up their game in this. While I had seen them "windmill" in perfect synchronicity (just like in their music videos), never had I seen a dual spinning move where the hair on the head spun in tandem with spinning beard hair. Lead singer Johann Hegg would do this, and looked like some kind of grizzled car wash when doing so. Both guitarists would frequently whiplash their hair (and necks) around and around and it had me wondering how they could possibly maintain their harmonized solos while doing so. Whenever I try to spin my hair like that my dfhfalh afhdlf ahfel eh 943u3 ;; wdfj (Editor's note: William tried "windmilling" while completing this last sentence. He would have deleted it but the gosling of his brain also made him forget how the BACKSPACE key works.)
Beyond the recollections I had of past concerts of theirs, I started to reflect about all of the occasions I had spent accompanied by the sounds of Amon Amarth in my ears. It seemed odd for me to feel reflective during such a grinding live show yet there I was, swimming in lovely memories as the decibel levels made a mockery of my already substantial tinnitus. Perhaps that is the connection we all have to music. We grow as our favourite music becomes the soundtrack of our lives...and I guess mine is songs about Thor brutalizing his brother Loki...I hope I'm living up to such narratives...
Speaking directly about this particular concert (which I suppose was the original purpose for this article) Amon Amarth maintain a brutal (and intensely satisfying) status quo with their performances. Perhaps it was this familiarity that made me reel with nostalgia during their show. Some band's are condemned for maintaining their trademark sound and/or stage show, but I considerate a compliment to them that they have managed to feel the same year after head-banging year. These five Swedes do not act like arrogant Metal God's...really they're just a band of hosers doing what they love in front of people who love it even more.
Amon Amarth also always bring good openers on tour. This time around Skeletonwitch were ample in their heavy metal archetypal black t-shirt and denim regalia. Sabaton stood out to me, for they demonstrated the most upbeat, enthusiastic performance I had seen from a veteran band in a long time.
During the planned "speak-to-the-audience" bits after every 2-3 songs, vocalist Hegg avoided a lot of the typical attempts to bolster the audience with taunts (though there had to be some of that), and largely talked sports and commented about just how shockingly loud a Winnipeg audience can be. Well, Amon Amarth, consider our attempts to rival your volume as the biggest compliment we can offer for a fantastic metal show. Skol.
Tags: metal, viking, winnipeg, amon amarth, skeletonwitch, sabaton, music
Related Posts
Comments Posted ()
Search SBM Archives