Live Review: the smalls, Winnipeg, MB, Canada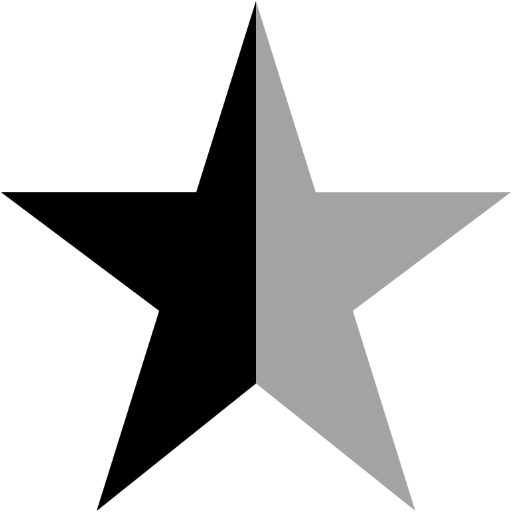 Filed under: Reviews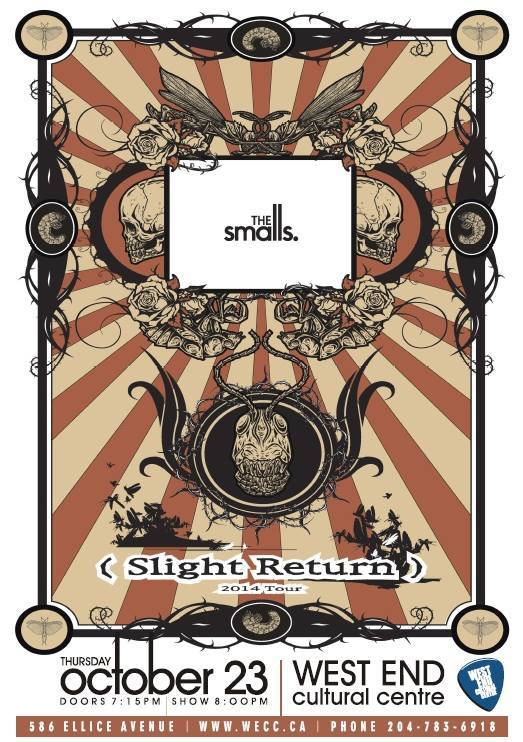 Sold out! And for good reason, after all, it was the smalls, on their big return to Winnipeg for their (Slight Return) reunion tour, and people were excited. Well, I know I was. And so was the bass player for Black Mastiff who was the opening band for the tour. He expressed it often, using much profanity, just how excited he was to be part of this. And, so did the guy with the shaved head and Fu Manchu beard who was standing next to me. And the 4 bad bros who were at the front of the stage, already having consumed many beers were excited. Okay, basically, everyone was excited.
I last saw the smalls in 2001, I believe, at their final show before breaking up, at Red's in West Edmonton Mall. I had to be at that show, because, hey, it was their final show. Plus, I was living in Edmonton. That was a sweaty, packed, rock filled, exciting night. Fast forward to Thursday, October 23rd, 2014, in the West End Cultural Center in Winnipeg, and it was similar to that night. Hot, sweaty, packed. And loud. It was great! Oh so great. Although smelly.
It's fair to say the smalls have a BIG sound, and that hasn't changed. They didn't sound or look like they had missed a beat since that last show. Of course, however, we are all a lot older, and you could see it in the band members, and the audience. The balding, paunchy 40 year olds in the mosh pit were a sure sign that plenty of time has passed by since the smalls first toured in 1992.
Lead singer, Mike Caldwell, has gained a few pounds (which isn't a bad thing, just to point out, it's just reflective of our aging process). The once skinny dude who played with the microphone stand, kept his eyes closed for much of the performance and seemed to not really care that there were any people in the audience was now a paunchy guy who played with the microphone stand, kept his eyes closed, etc, etc. He still possesses what I believe is the best voice in Canadian rock. A powerhouse of a voice with an impressive range, his is probably one of the most underrated voices around.
Corb Lund, who strapped on his bass, looked like he just sauntered in from the local barbershop after coming off the range after a month. He looked like a cowboy, a farmer, a rancher. He's a handsome one that Corb, who was the one who pushed the most for this reunion tour, which appears to have gone over smashingly.
The crunchy, hard, heavy and often speedy guitar work of Dug Bevins came in contrast with his rather Victorianish Bohemian "costume" which consisted of very bright peach coloured cotton pants, a jaunty cap and a pair of old, weathered, brown boots. He hit every note perfectly, banging out the riffs, sweating as though he was working with molten lava. His peach pants were soaked by the end of the set, and the stage was covered with his spit, which he shot out of his mouth quite liberally.
As usual, the drummer is almost forgotten, way back there on his kit, at the back of the stage. The few times the crowd did see Terry Johnson, you couldn't help but be impressed by that beard of his. Although not the fullest, its length was impressive....as well as his drumming.
I am never good at remembering to check how long a band plays. But, they did entertain for a long time, playing a huge swath of songs from their four albums, with 'Waste and Tragedy' being my fave and the one I am most familiar with. There is no doubt the crowd got their money's worth. If anyone felt cheated, then I don't know what would make them happy.
So, why a reunion? Who knows why these bands get back together. Trying to relive the past? Probably a good part of it. But, is part of it also the fact that all those punk kids who could barely afford to get into their shows 20 years ago finally have cash? Could be. The idea that this might be so popped into my brain when I saw the price of t-shirts: Thirty five bucks! Now, I don't begrudge them asking that price. These bands have to make money, pay for the tour and hopefully walk away from it in the black. But, the same shirt that I bought 15 years ago for 15 bucks had gone up in price substantially. Again, can't fault them for that, but to say the least I didn't buy a shirt. I did walk away with some good memories, including the reaffirmation after years of not listening to the smalls that, indeed, they truly are a great band. Although they had a relative amount of success, in no way did they reach the heights that I feel they should have hit with their talents, particularly the vocals and the song writing, which are both strong. So, they slipped off my radar while newer bands came to the forefront. This was a good flashback and reminder of what killer music Canada has produced over the years. It was great to see the smalls on stage once again and perhaps for the last time? We shall see.
Tags: the smalls, black mastiff, winnipeg, manitoba, west end cultural center, live, concert, reunion
Related Posts
Comments Posted ()
Search SBM Archives